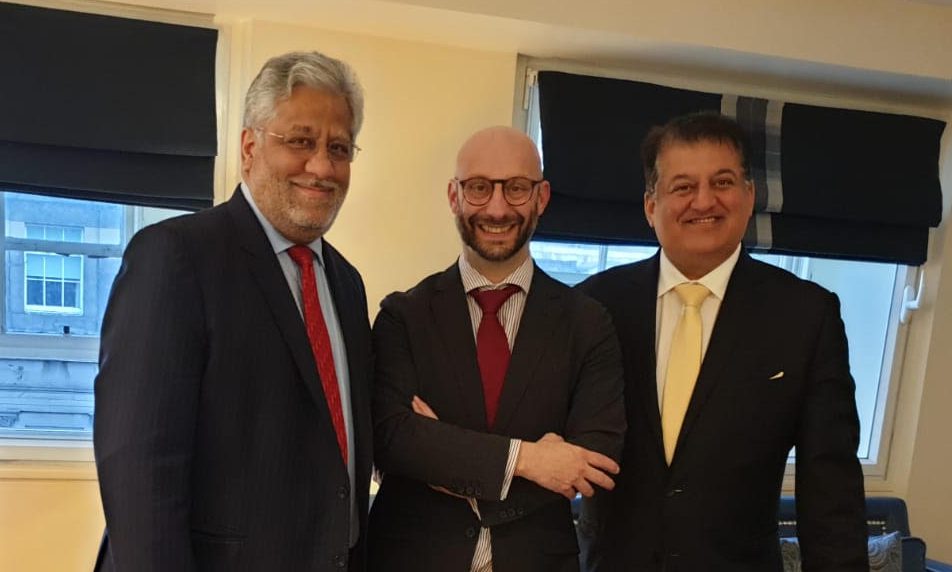 One of the most sought-after tourist destinations in the UK, Edinburgh has a brand new addition to its luxurious hospitality and accommodation sector. The Edinburgh Collection have acquired the luxurious Princes Street Suites on 1 April 2019. An award-winning Aparthotel that won the 2019 Scottish Hotel Awards' Family Hotel of the Year category in Edinburgh and the Lothians for the second year in a row is now a property of the Kapoors.
Ricky Kapoor, the Managing Director of The Edinburgh Collection, shared how excited they were to have acquired the brilliant Princes Street Suites as a part of the Edinburgh Collection. Speaking to globalindianstories.org, he said: "The prestigious building is a real asset to our portfolio, with an excellent location, just a minute's walk from Waverley Station, offering modern serviced apartments at the East End of Princes Street."
The building was converted from offices in 2009, to provide 37 spacious one, two, and three bedroom apartments. There is also the stunning roof terrace which gives an incredible panoramic view of the city.
"The suites were recently refurbished with fully equipped kitchens and spacious living areas, but we are looking to substantially improve the walk-in and welcome experience by expanding the reception area with a 24-hour bar & coffee lounge.  We also plan to upgrade the apartments themselves, with smart TVs, USB charging points, and our signature Handy Smartphone Companion," said Ricky.
"These upgrades will bring the Princes Street Suites in line with The Edinburgh Collection's ethos to provide user-friendly technology as part of our outstanding hospitality. Longer term, we are hoping to provide improved meeting room accommodation in the property with a view to actively market the space for daytime meeting rentals.
"Edinburgh is a robust market where we are long term investors with a good mix of corporate, leisure, and event business. The Edinburgh Collection is well placed to cater to this with each of our Edinburgh properties offering its own unique character, appealing to a different kind of customer. The Princes Street Suites offers a luxurious edge to our portfolio and our team are looking forward to marketing it effectively from within our group," he said.
Taking control to provide high quality
The Edinburgh Collection is passionate about keeping the same high standard of customer service at the Princes Street Suites which previously was managed by RBH. The Princes Street Suites will retain the existing staff and will bring the outsourced housekeeping staff back in-house, with a 22-person team led by GM Alain Martzolff.
By coming under The Edinburgh Collection group, the Princes Street Suites will now benefit from collective local marketing expertise and group promotions along with branding consistent with the rest of the group.
Sheetal Kapoor, the Group CEO of The Edinburgh Collection also commented: "The acquisition of the Princes Street Suites enhances The Edinburgh Collection's portfolio in the city with a full range of accommodation options from the affordable business class Haymarket Hub Hotel; the historic Old Waverley; and the 4-star Holyrood apartHOTEL just off the city's Royal Mile."
"The group now owns in excess of 440 bedrooms across Edinburgh, employing over 120 staff across the four properties. The group has seen positive growth in profit and turnover in the last financial year and with the acquisition of the Princes Street Suites the group looks forward to continue this trend," he said.
Taking on market disruption
I suggested the increased competition from Airbnb and similar services across the globe and if acquiring luxurious Aparthotels has been a step to taking on Airbnb. Ricky confirmed that the hotel industry has changed dramatically in recent years and Airbnb has definitely been a factor in that process, acting as a market disruptor by offering customers further options.
"We have seen a big change in the market as guest expectations and habits have changed; our portfolio is designed to cater for the dynamic visitors we see come to Edinburgh. The acquisition of the Princes Street Suites was not to directly compete with Airbnb as we see our product offering something very different by ensuring a quality product and service with added security and 24 hour reception; it simply enhances our current offering of serviced apartments by providing a more luxurious choice in an unrivalled location."
The Edinburgh Collection has been one of the very successfully run family hotel chains in Edinburgh. But Scotland has been an exciting tourist destination, with several big hotel chains trying to leave their footprints by setting up hotels there. How difficult has it been to make acquisitions in the face of competition from the big hotel chains?
Ricky concurred that Edinburgh has always been a sought-after location and a large number of hotel chains have entered the city in recent years. "We offer a different portfolio of properties compared to the chains, and strive for a more personal experience which has developed a loyal and diverse guest list. We are flexible and can adapt to market conditions very quickly which has allowed us to steadily grow our portfolio," he confirmed.
Hospitality runs in family
The Edinburgh Collection, a portfolio of hotels in Edinburgh, Scotland which includes the 3-star The Old Waverley; 4-star Holyrood apartHOTEL serviced apartments; and business class Haymarket Hub Hotel is owned by the Kapoors. The family has taken great pride in having been in the hospitality business for over two generations now.
"It was actually my maternal grandfather who got into hospitality many years ago, opening up his first hotel in Nairobi, Kenya," said Ricky.
"Our family's experience has been invaluable. It is a balance of providing fantastic customer service with an excellent team, continuous investment in the product and services, and managing cash flow and cost control.
"We all share the same vision and drive to provide a more personalised and memorable experience to our guests and continuously look at better ways of doing things. We support each other by providing insight into trends of the global hospitality industry," he said.
Being a family-run business has its advantage points, being located in a vibrant tourist destination has its rewards too. However, the story can never be complete without discussing the challenges faced by the thriving Scottish hospitality industry, and which the Edinburgh Collection is sadly not immune to. But Ricky Kapoor believes in turning the dis-favourable premises to an opportunity to change things around.
"The industry in Edinburgh faces a number of challenges which are evident elsewhere in the country; rising costs in energy, payroll, etc. Rather than struggle against these challenges however, I like to view them as opportunities to change by tackling them in a way to become more efficient and cost-effective.
"One of the key ways of doing this is using technology as an enabler rather than introducing technology for the sake of it," said Ricky.
The luxurious Princes Street Suites have had a great start, with positive feedback coming in from all sectors.  We wish the team great success for their new venture and for many more additions in the future.
The Edinburgh Collection is a portfolio of hotels in Edinburgh, Scotland which includes the 3-star The Old Waverley; 4-star Holyrood apartHOTEL serviced apartments; and business class Haymarket Hub Hotel.
www.theedinburghcollection.com
Palm Holdings is the marketing umbrella for a number of family owned businesses including The Edinburgh Collection that have been working together over three generations with operations in USA, Canada, and the United Kingdom. The group's expertise in hotel and restaurant development, construction, management, and commercial real estate enables it to transform hospitality venues across the globe.
www.palmholdings.co.uk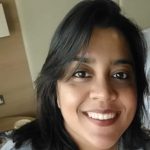 Smita is a multi-cultural freelance journalist, writer, and filmmaker based out of the US, London, Hong Kong, and India. Global Indian Stories is her brain-child. Created to chronicle diaspora stories written by Indians of all age groups, from different walks of life across the globe, Smita makes sure that the platform remains inclusive and positive.