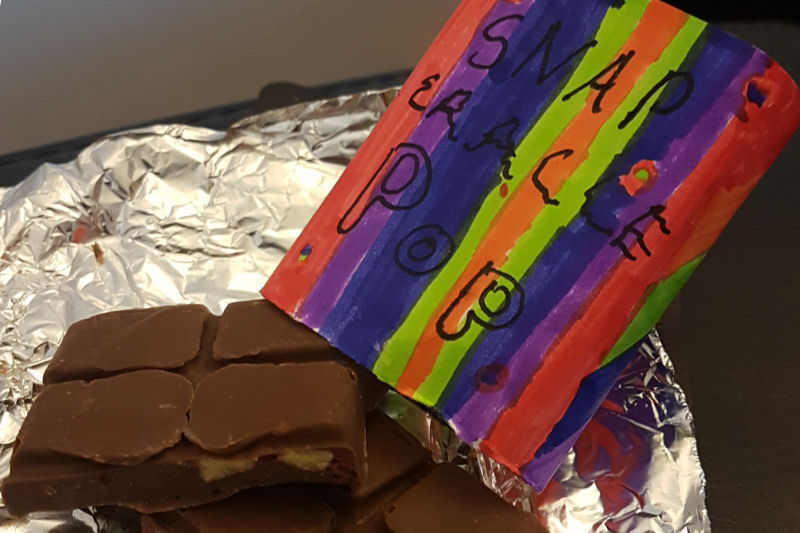 I am not a great fan of chocolate – although that might seem a little strange since all children like chocolate. I love fruity flavours more than pure chocolate. So the chocolate bar I made included dry raspberries, watermelon-flavoured popping candy, and bits of honeycomb.
If you like dry fruits like almonds, nuts, and raisins then you shall enjoy this amazing chocolate bar!! It's easy to make, cheap with easily available ingredients and extremely tasty.
The ingredients and utensils you need are:
Candy melts – I used one packet, but you can use as much as you want, depending on the size of your bar
Silicone mould – so its easier to take out your finished chocolate bar
Dried raspberries, popping candy, marshmallow. You can add any of your favourite added ingredients
You will also need a clear bowl, a spoon or spatula
First clean your bowl and spatula. Put the candy melts in a clear bowl and carefully put it in the microwave for approximately one and a half minutes at a low setting. Carefully take it out of the microwave and place it on a flat surface.
Take out your silicone mould, make sure it is clean and ready for the mixture to be poured in. Use your spatula to mix out any lumps or bumps in the mixture.
Carefully pour out the chocolate into the silicone mould, till it is halfway full. Now put it in the freezer till it hardens, for about two hours. For best results, leave it for longer.
Take it out and add in your added ingredients till you are happy with it. Pour in the rest of the candy melts till the silicone mould is full. Put it in a freezer for a day.
Take out the chocolate bar gently from the silicone mould, and viola!! Your yumilicous OOAK (one of a kind) chocolate bar to enjoy, relish and gift.
I used a nicely cut-out sheet of foil to wrap it and designed my own wrapper/cover.
Do let me know how your's tastes when you've tried it.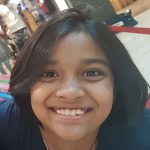 Shriya is a nine-year-old Year 5 student studying in Hong Kong. She is a violinist, a ballet dancer and is fond of dramatics. She has acted in a Bollywood film and loves cooking, reading, writing and telling stories. Her dream is to be a vet, and take care of animals, travel and live in the forests in Africa and India where she can do what she loves doing the most.