The 10th Edition of the London Indian Film Festival (LIFF) will be showcasing a refreshing new section this year named "Too Desi Too Queer" as part of its special tenth anniversary and celebrations for India's 'decriminalisation' of its LGBTQ+ and transgender population. Sponsored by Thrive LDN / GLA, Brixton Reel Film Festival, Queer Asia, University of Westminster, Club Kali and others, this free event will explore mental wellbeing in London's South Asian LGBTQ+ communities on 28th June. The section has been taken from the Brixton Reel Film Festival that uses film and arts to pioneer awareness of mental wellbeing amongst some of the UK's most excluded BAME and minority communities.
The event will include a dynamic range of recent LGBTQ+ shorts from South Asia and the UK, followed by a panel debate exploring community empowerment and looking after individual wellbeing, with some high profile speakers. A networking social event which will have a DJ will round off the evening at the University of Westminster, Portland Place Campus.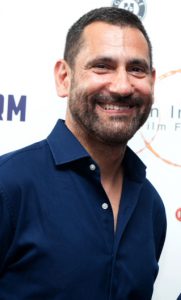 Cary Rajinder Sawhney, Executive & Programming Director of LIFF and Festival Director of Brixton Reel Film Festival, told www.globalindianstories.org that LIFF has "borrowed the section from Brixton Reel Film Festival and is for understanding the many queer teenagers who face homophobia and bullying, to salute the constant struggle of brave Asian transgender people".
Cary wholeheartedly welcomes the pioneering change made by India, a new and younger country embracing world views around sexuality. It's all looking positive with Taiwan following suit in Asia, said Cary. He is happy that India and some other countries have been able to "drop the shackles of colonialism that criminalised gay sex" and hoped that Nigeria, Kenya, and other struggling countries would be able to get similar laws passed.
The festival is all about "inclusivity and not exclusivity," he said. For him, it's all about the common man. "Subsequent to the legislation of LGBT rights in India, we have had a huge shift in showcasing films with LGBT themes in the mainstream. Anil Kapoor and Sonam Kapoor starrer big banner film, 'Ek Ladki Ko Dekha Toh Aisa Laga' has been received really well and has been a box office hit. So we do have the sensibilities among the Indian audiences to discuss and understand this topic in a positive light now," he said. "Mainstream in the UK and India are a lot more open to the idea, even series on Netflix and others have helped immensely and the idea is not alien anymore," he said.
And while one could expect this kind of a genre coming out of Mumbai filmmakers, Cary confirmed that the festival will showcase two Tamil films on LGBT in a positive and progressive narrative. "Southern states of India have been considered conservative in their film subjects; so I am both surprised and happy that they are leading the way. *They are a handful now, but they are positive films, not tragic transsexual movies where the protagonist is miserable and probably dies at the end," chuckles Cary.
COVER STORY by Director Suhail Abbasi is a 12 minutes film in Hindi. The film is about a successful advertising executive, in a state of turmoil as his boss negates same-sex ad film idea sending him on a path of deep introspection.
ANY OTHER DAY by Director Vikrant Dhote and Srikant A, made in Hindi is about a young man's evening that takes a drastic turn after being pulled over by the police.
TELL ME A STORY by Avani Batra, is a 23 minutes film by four storytellers who takes us on a journey providing a glimpse into their lives in Mumbai.
KHWAAISH is a short 8 minutes film by Director Sumit Pawar. It's about a dreamy love story set in the bustling city of Mumbai during the monsoons. The 'Film courtesy of KASHISH Mumbai International Queer Film Festival'
PINKY GURUNG is an inspiring Nepali documentary following a transgender politician on her door-to-door campaign trail. Directed by Gopal Shivakoti, this 13 minutes film is a compelling watch.
THE LAST LETTER, by Director: Vishal Jejurkar, is about a closeted gay man who finds an escape from his mundane life listening to old records on his gramophone and writing anonymous letters expressing his inner feelings.
U USHACHA by director Rohan Kanwade, a 21 mins Marathi film is about a young farm labourer who finds herself drawn to a local female primary school teacher in ways she never thought possible and soon this passion grows.  The film has also been selected for the Satyajit Ray Short Film Competition.
THE LAST LETTER and U USHACHA is Produced by London-based Producer of Venus Films Neeraj Churi.
AND THEN SHE KISSED ME by UD Director Alexia Khodanian is a charming coming-of-age love story about two girls who met during high school, and have spent everyday together ever since.
Cary said: "We were cutting ahead of the curve by mainstreaming LGBT films and it's really wonderful that through my film festivals, the Bagri Foundation London Indian Film Festival and Brixton Reel Film Festival, I work around the equality of all people," says Cary. Through the team's work in profiling women's equality rights, mental wellbeing and LGBTQ+ rights through their film festivals is about doing the right thing and reflecting the audiences, showing films, and having debates "that reflect our audience's interests and need for visibility".
The festival taking during Pride month, which this year celebrates its milestone, 10th anniversary, will run from 20th June to 8th July across five, UK cities of London, Birmingham, Manchester, Stockport, and Halifax.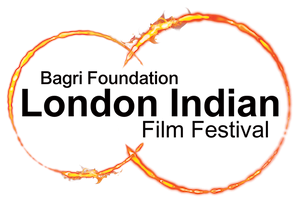 The Bagri Foundation London Film Festival celebrates a decade of bringing the best new South Asian films to the UK, with 5 cities, 25 venues and 25 specially curated films. It starts on 20th June 2019 in London continues until 8th July 2019, at cinemas across the UK. For more on the festival, please visit: http://londonindianfilmfestival.co.uk/
Watch the festival trailer here: https://www.youtube.com/watch?v=RNdLixFRPf0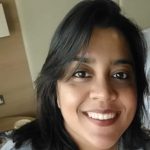 Smita is a multi-cultural freelance journalist, writer, and filmmaker based out of the US, London, Hong Kong, and India. Global Indian Stories is her brain-child. Created to chronicle diaspora stories written by Indians of all age groups, from different walks of life across the globe, Smita makes sure that the platform remains inclusive and positive.