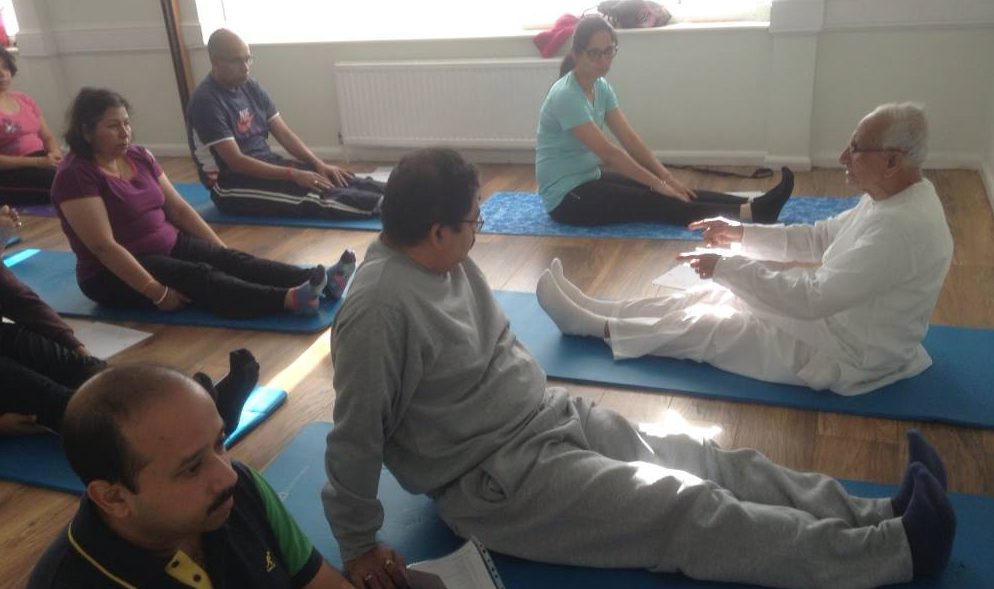 All of us want to lead a happy and peaceful life. But concentrating on only money and fulfilment of materialistic desires cannot give uninterrupted peace and happiness. We need very good health for both body and mind to reach the goal.
The point is, how can we get good health? I am happy to report that many ladies and gentlemen are now becoming health conscious. A morning walk, jogging, swimming, exercising in the gym, etc. are some of the different methods adopted in this regard. The question becomes should we talk about Pranayama and Yogasana in this context?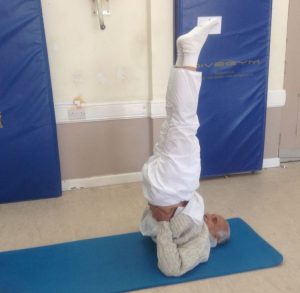 Yes, there is a valid reason for this. The 'pure exercises' mentioned earlier have a physical result only on the muscles, bones, etc. Whereas Pranayamas and Yogasanas have a deep meaning and value in the development of physical, mental, and spiritual personality. Moreover, exercising in the gym and other demanding activities are not suitable for everyone. A sick or weak person, small children, or old people certainly cannot do these physical exercises. Furthermore they do not provide the relaxation and rejuvenation which people need.
Prayanamas and Asanas are completely different and far more comprehensive. These are performed slowly with relaxation and concentration. In this way, both the external and internal systems are influenced so that the nervous system, the endocrine glands, and all the internal organs, as well as the muscles, are encouraged to function properly. Thus Pranayams and Asanas have a physical and psychosomatic effect which is also helpful in curing infirmities. They can be practiced by all kinds of people, healthy or otherwise, young and old. Additionally, they are most useful for concentration and meditation.
Modern people have numerous conveniences at their disposal to give physical comfort and sensual enjoyment. Many of them work sitting in offices, sleep on thick foam mattresses, travel everywhere in cars or in other transports, and attend cinemas or nightclubs for recreation. Some use sleeping pills and all kinds of medicines to get peace and rest to counteract the negative influences of modern life. But instead of peace, rest, and happiness, they get a lot of physical, mental, and emotional tensions. They find no way to unburden themselves of the frustrations and anxieties of society.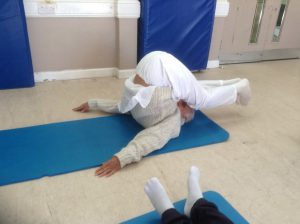 By doing Pranyamas and Yogasanas they will be able to free themselves from the ailments associated with modern civilised life such as cardiovascular diseases, diabetes, rheumatism, constipation, stiffness, obesity, and also frustration and tension to a very great extent, if not fully. They will have more strength and energy to face these problems and the responsibilities of modern life. Family and social relations will automatically become harmonious.
Those people who do a lot of mental work will be able to increase their thinking power, will have clearer minds, and will develop more insight. People who do manual work can keep themselves in good conditions and relieve their tensions and strains after a hard day's work.
Yoga in general, including Pranayamas and Asanas, is also a perfect way for drug and other addicts to find new meaning in their lives.
So let us give our mind, spirit, and body a chance to scale new heights with Yoga as our guide and companion, to develop a broader outlook on life to reach the ultimate goal of peace and happiness.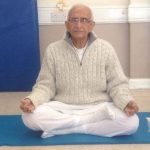 R. K. Bhattacharya is an 90-year-old practicing Yogi from India who can answer questions on Yogasan, Pranayam, and Meditation. He has worked with various groups in India, Singapore, and the UK who have benefitted from his experience, support, and guidance through discussions on vedanta, meditation, and yoga. Before retiring in 1990, he worked as an electrical engineer in the TATA Group. He has been in the pursuit of the health, happiness, and oneness with the Cosmic Power for more than six decades.