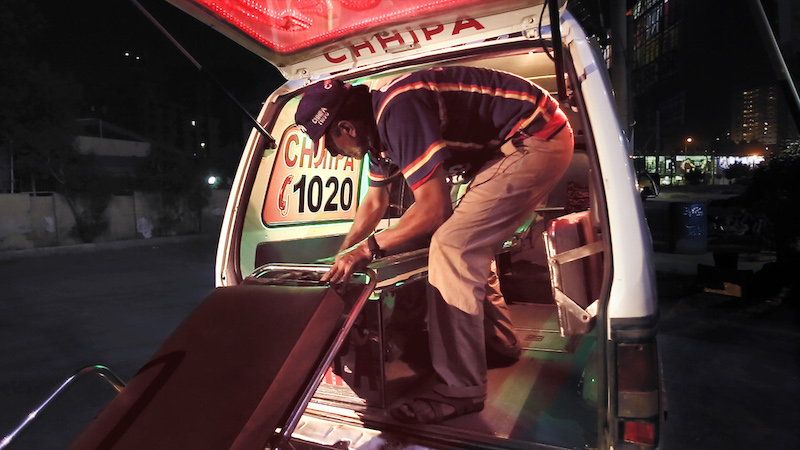 Away from the headline-grabbing movies of the London Indian Film Festival lie some other pictures that don't receive the same amount of attention. "This Shaking Keeps Me Steady" is a case in point, a comparatively short, 60 minute, documentary from director Shehrezad Maher.
Although she lives in New York now, Maher was born as raised in Karachi, Pakistan. It's to her home town that she goes to for inspiration for her documentary. The film shows interviews with three paramedics who work for the Chippa Welfare Association in Karachi, recording some of the recurring nightmares that they suffer as a consequence of the traumatic events they encounter as first responders to road accidents and other violent events.
The strongest sections of "This Shaking Keeps Me Steady" are definitely the interviews with the ambulance workers. Their stories are heartfelt and affecting. The power that their dreams have is also apparent, for example one worker halts plans to renovate his dead child's grave after a dream where his dead 10-month old boy says that he is at peace and not to disturb him.
There are also moments of humour. One responder joked with a family that if he was still working with Chippa then he'd be back to pick them up too. Dark humour, to cope with dark situations.
Interspersed throughout are TV re-enactments, showing how some of the ambulance volunteers end up on television shows that re-tell some of the events they have witnessed. One stoically points out that they are the only "real character" on the set and sympathises how they have a worse life than he does, having to perform every action ten times and suffering perpetual shouts of "cut".
The pace is slow, a million miles from Bollywood films or even the bombast of US documentaries with their often overbearing narration. You need to be prepared to sit back and let the stories unfold. It's truly inspiring to see the humility of these first responders, who go into situations which one of them describes as "ones that people can't bear to see or smell when they get close", but yet don't see themselves as heroes – just public servants doing their best, even under pressure.
Showings:
June 22, 2019: Bertha DocHouse – 4.00pm   Buy tickets
June 24, 2019: Stratford Picturehouse – 8.00pm   Buy tickets
Both showings also have a Q&A with a special guest.
---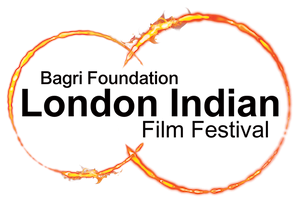 The Bagri Foundation London Film Festival celebrates a decade of bringing the best new South Asian films to the UK, with 5 cities, 25 venues and 25 specially curated films. It starts on 20th June 2019 in London continues until 8th July 2019, at cinemas across the UK. For more on the festival, please visit: http://londonindianfilmfestival.co.uk/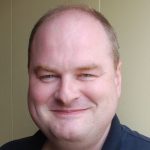 Jonathan has a varied history, having written for publications such as Asian Woman but also technical magazines such as Networking+. He also has a background in IT so he's been instrumental in the technical side of getting Global Indian Stories launched. As co-founder, he also keeps writing, sub-editing, and handling the social media.