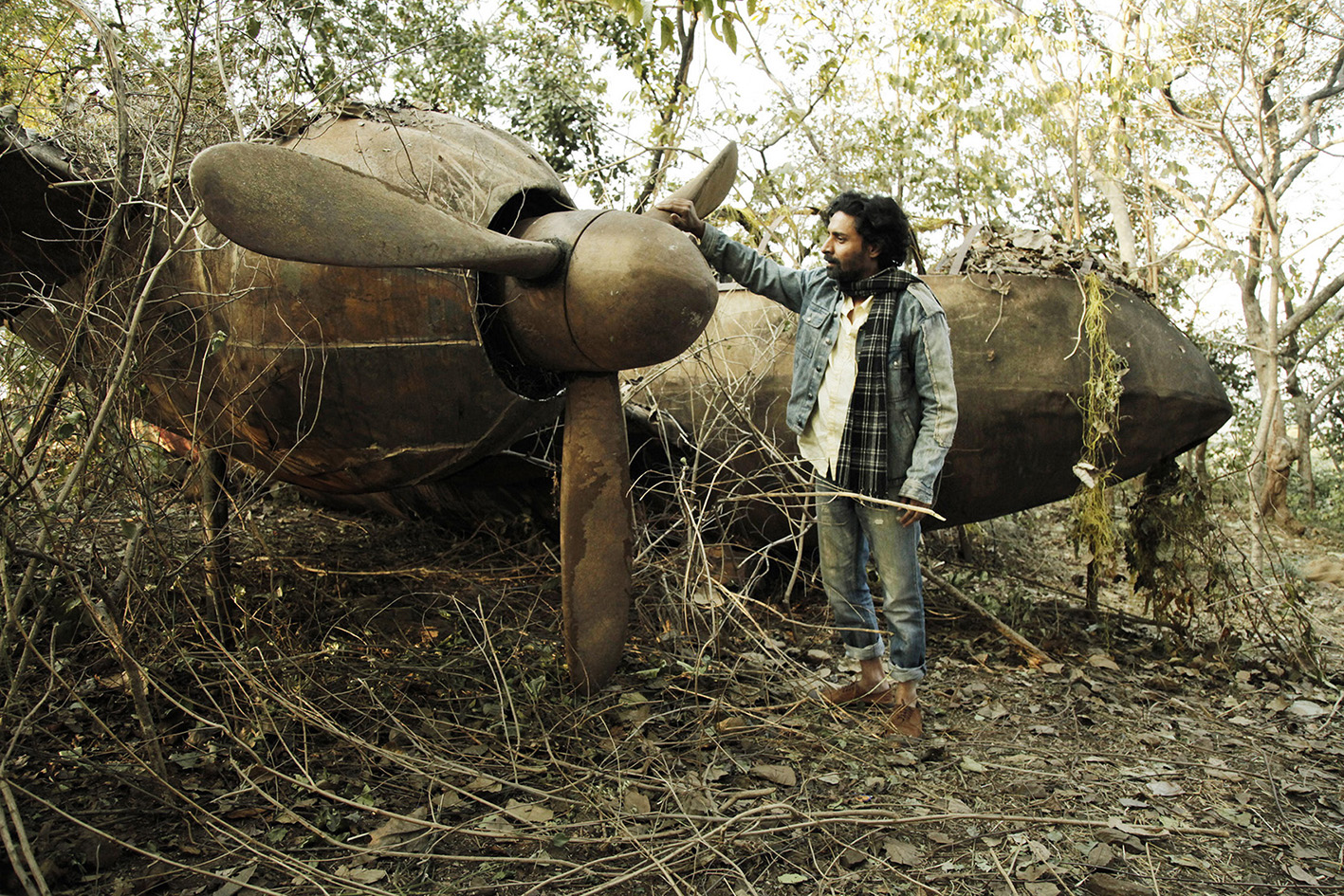 The 10th London Indian Film Festival (LIFF) 2019 will be highlighting some of Bengal's unique cinematic contribution to Indian and world cinema through a showcase of movies in Bengal Tigers – a part of its Themed Section this year.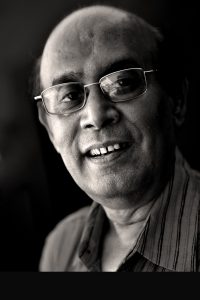 Among the classic films and filmmakers, there will be a rare opportunity to indulge in a Q&A opportunity with one of the legendary maestros of Bengali cinema, Buddhadeb Dasgupta alongside the screening of his magic realist film Urojahaj, The Flight. The film has been written, directed by Dasgupta.
An idealistic villager discovers a wrecked WW2 Japanese warplane deep in a ghostly forest. Seeing passenger planes overhead, his dream has always been to fly. He sets about secretly repairing the plane, but as he starts enquiring about an engine, the military find out and he is soon considered a national threat. Dasgupta's films are often subtly laced with a pressing politic of the ordinary man pitted against the all-powerful state.
Tuesday 23rd June 
Jalsaghar (The Music Room) 
14:00 Cine Lumiere
Buy tickets
Urojahaj (The Flight)
14:50 BFI Southbank
Buy tickets
Satyajit Ray Short Film Competition
16:00 Phoenix East Finchley
Buy tickets
The River
16:10 Cine Lumiere
Buy tickets
Thursday June 25
Khandahar
18:00 Cineworld Leicester Square
Buy tickets
LIFF will also honour the recent passing of Kolkata's finest master of cinema, Mrinal Sen, with the restoration and screening of his classic feature Khandhar and offer a rare screening of Jean Renoir's The River, at new venue partner Cine Lumiere.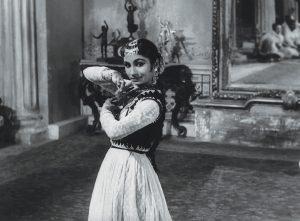 Satyajit Ray brilliantly evokes the crumbling opulence of the world of a fallen aristocrat, Roy (the beloved stage and screen actor Chhabi Biswas) desperately clinging to a fading way of life in his zamindar's palace. His greatest joy, and his obsession, is the music room in which he has hosted lavish concerts over the years—now a shadow of its former vivid self. The music itself, and its performance, to which Roy is so passionately if insensately devoted, becomes a key character in the film. The Music Room is a showcase for some of India's most popular musicians of the day. The Music Room was a showcase for some of India's most popular musicians, and was voted one of the greatest films of all time by Sight and Sound.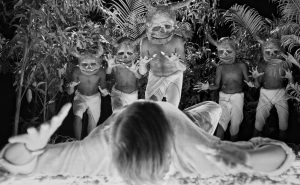 Among the new talents, there will an opportunity to catch Bengal's hottest new talents with films Shonajhurir Bhoot, an eerie sci-fi Ghost of the Surreal and unnerving, debutants Dutt and Sen deliver a fresh hybrid style to the scifi genre. In the first tale of this delightful diptych strange nocturnal incidents begin to occur to a government officer from Kolkata visiting the Shonajhuri forest area – eerie lights, anonymous voices, sinister wailing and a random encounter with a polymorph, all draw him deep into the treacherous web of the golden groves. In the second, based on a story by Bibutibhushan Bandyopadhyay (Pather Panchali), a poor cook gets the caretaker's job at an abandoned house in the same forest and must deal with "the others". Equal parts homage to Japanese New Wave horror like Onibaba and Woman In The Dunes, and the cinema of Satyajit Ray and Mrinal Sen, the film is breathtakingly original.
Saturday 22 June
Shonajhurir Bhoot (Ghost of the Golden Groves)
20:00 Stratford Picturehouse
Buy tickets
Friday 28 June
Shonajhurir Bhoot (Ghost of the Golden Groves)
20:00 Cineworld Leicester Square
Buy tickets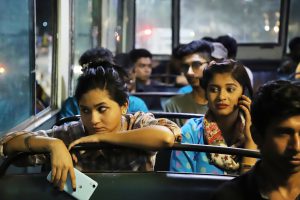 Seven Bangladeshi filmmakers come together to present a series of short stories as a love-letter to their beloved city of Dhaka in Iti, Tomari Dhaka. A background actor who'll do anything to be a star; two young girls who are dying for a drink in a city where alcohol is illegal; a bank scam sparks an attempted murder and a plumber adds fuel to a refugee crisis. Ranging from the bizarre, comical and heart-warming to the heartbreaking, the first ever anthology film made in Bangladesh takes us on a bittersweet yet wild journey through the city of Dhaka.
Sunday 23rd June
Iti, Tomari Dhaka (Sincerely Yours, Dhaka)
18:00 Stratford Picturehouse
Buy tickets

Thursday 27th June
Iti, Tomari Dhaka (Sincerely Yours, Dhaka)
18:00 Genesis Cinema
Buy tickets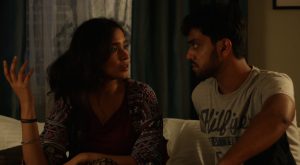 Arjunn Dutta's debut feature film is a touching story about the relationship between a mother and her son. Abyakto narrates the journey of Indra from childhood, through adolescence to adulthood through snippets from his past, as he is forced to revisit them when he returns to his hometown of Kolkota to take care of property matters a couple of years after his father's death. The journey into Indra's past reveal a strained and complex relationship with his mother that has gone on to shape him as a person in the present. Abyakto is a tender and poignant tale about love, regret, loneliness and the search for an identity.
June 24
Abyakto (Unsaid)
8:00pm Watermans
Buy tickets
June 26
Abyakto (Unsaid)
8:00pm Cineworld Leicester Square
Buy tickets
Special Guests
As usual, LIFF will have a host of filmmaker Q&As and special guests with a highlight being the eagerly anticipated return of festival favourite director Anurag Kashyap, who has grabbed headlines with Sacred Games and Gangs of Wasseypur (our 2012 opening night film).
British maverick Gurinder Chadha OBE is in conversation to discuss her new film, Blinded by the Light, the Sundance hit about a British Asian Bruce Springsteen fan, which hits UK cinemas this August, and her ITV period drama, Beecham House.
Radhika Apte, star of our 2016 opening night film Parched, the much talked about Padman, and the global success Andhadhun, is due for a special event, based on her stellar work with Netflix, and hit films with Superstar Rajinikanth and Akshay Kumar.
Other talents expected are the popular Punjabi heavyweight Gippy Grewal who brings the generation gap social drama Ardaas Karaan set in Canada, which hits UK screens on general release on 19 July 2019. The Tamil stalwart actor director Mysskin who plays the protagonist in Kattumaram, is expected.
---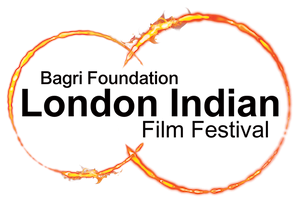 The Bagri Foundation London Film Festival celebrates a decade of bringing the best new South Asian films to the UK, with 5 cities, 25 venues and 25 specially curated films. It starts on 20th June 2019 in London continues until 8th July 2019, at cinemas across the UK. For more on the festival, please visit: http://londonindianfilmfestival.co.uk/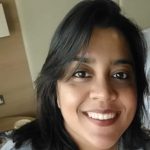 Smita is a multi-cultural freelance journalist, writer, and filmmaker based out of the US, London, Hong Kong, and India. Global Indian Stories is her brain-child. Created to chronicle diaspora stories written by Indians of all age groups, from different walks of life across the globe, Smita makes sure that the platform remains inclusive and positive.