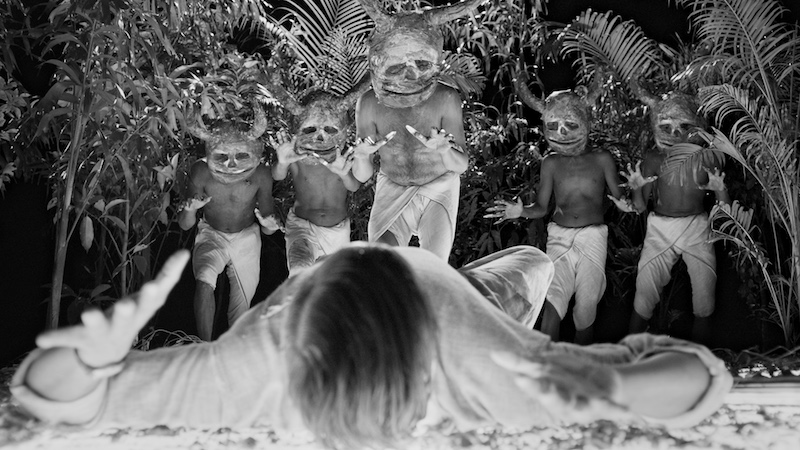 Shonajhurir Bhoot (Ghost of the Golden Groves) is part of the Bengal Tigers strand at the London Indian Film Festival. Directed by first-timers Aniket Dutta and Roshni Sen, under the moniker Harun-Al-Rashid (a character from the Arabian Nights who always remains in disguise), it fuses a story from Dutta together with a short story by Bibhutlhusn Bandyopadyay to produce something that you may never have felt you've seen the like of before.
At its core, the movie is a pair of ghost stories that are intertwined. The pace is deliberately slow, forcing you to join the characters at their speed as they discover and come to terms with what's happening around them. The film is almost entirely in black and white, but uses brief bursts of colour very cleverly to bring the more surreal sections a brighter intensity. I was reminded of how sci-fi films in the 1960s/1970s would be brave enough to have surreal or psychedelic scenes, moments that left the viewer to fathom out their own interpretation.
You get to follow a clumsy and bumbling government officer who comes from the big city (Kolkata) to visit the Shonajhuri forest. He seems out of place and it isn't long before he is ignoring vital safety advice from the caretaker where he is stationed. The second story concerns a cook who believes his luck has changed when, hungry and jobless, he gets the chance to take care of an abandoned house. However, the house is in the same forest and the spirits that live there have their own plans for him.
The film is in Bengali with English subtitles and, given that my Bengali is non-existent, the slow pace of the film made it easy to keep up with the subtitles without missing vital occurrences on-screen. If you are after something different, something that comes from a different angle than Bollywood or even Hollywood, then give Shonajhurir Bhoot (Ghost of the Golden Groves) a try. Just make sure that 'they' don't get you too.
Showings:
June 22, 2019: Stratford Picturehouse – 8:00pm   Buy tickets
June 28, 2019: Cineworld Leicester Square – 8:00pm   Buy tickets
---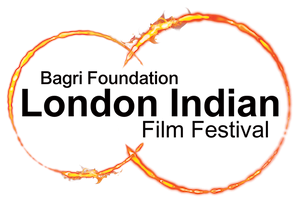 The Bagri Foundation London Film Festival celebrates a decade of bringing the best new South Asian films to the UK, with 5 cities, 25 venues and 25 specially curated films. It starts on 20th June 2019 in London continues until 8th July 2019, at cinemas across the UK. For more on the festival, please visit: http://londonindianfilmfestival.co.uk/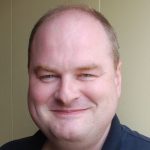 Jonathan has a varied history, having written for publications such as Asian Woman but also technical magazines such as Networking+. He also has a background in IT so he's been instrumental in the technical side of getting Global Indian Stories launched. As co-founder, he also keeps writing, sub-editing, and handling the social media.