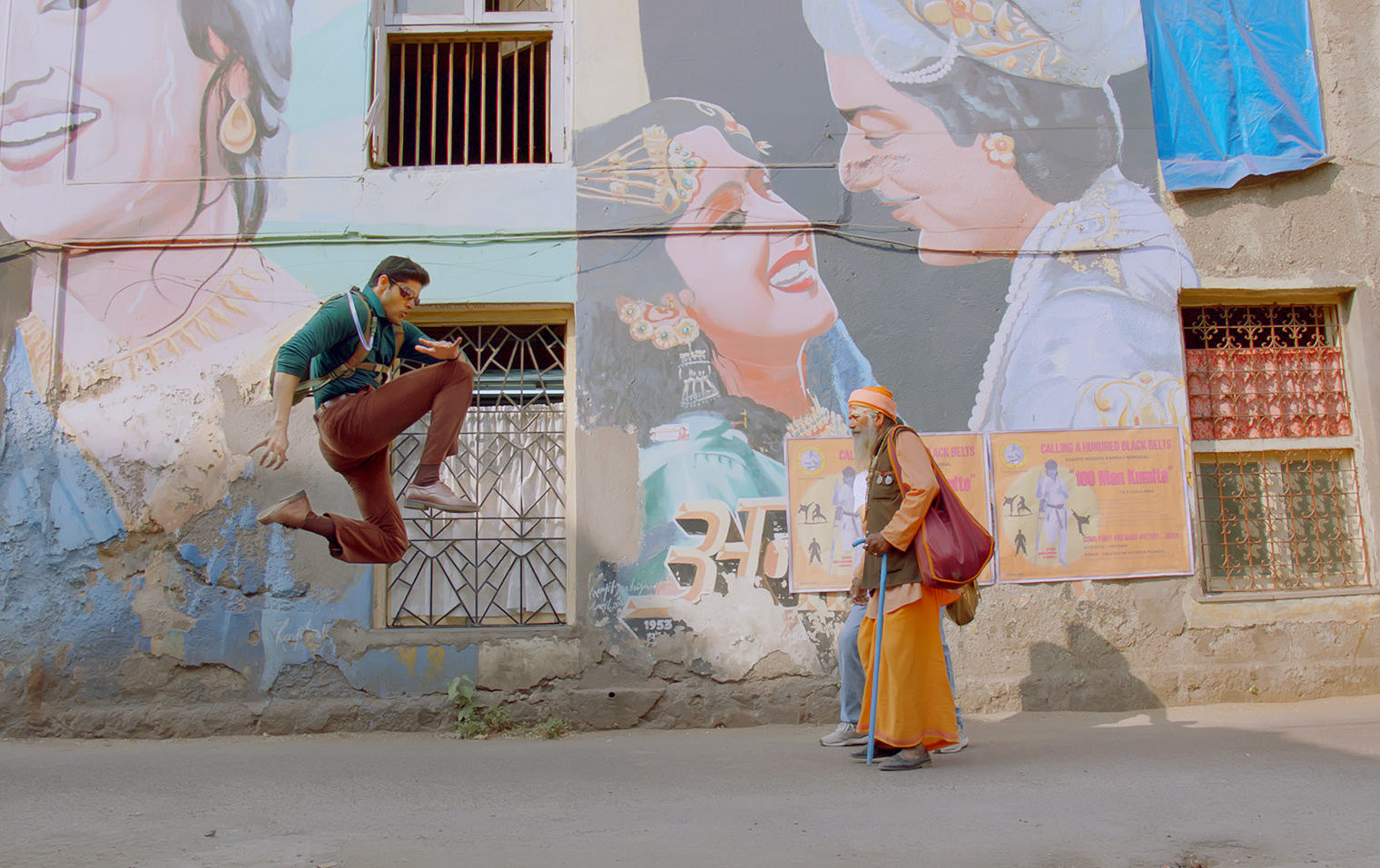 The 10th Edition of the London Indian Film Festival (LIFF) has some very special programming lined up with regional films. This year, the Marathi bouquet is strong with films by Marathi filmmakers and subjects based out of Maharashtra taking the centre stage. All screenings will be followed by Q&A opportunities with special guests, allowing better understanding of the film, cast and its makers.
The Marathi bouquet consists of two unique documentaries, My Home India by Anjali Bhushan and Vivek by India's leading documentary filmmaker Anand Patvardhan, an opportunity to have a discussion with critically acclaimed Marathi actress Radhika Apte, a chance to hear from BAFTA-nominated Anurag Kashyap (Sacred Games, Gangs of Wasseypur) and Richie Mehta (Delhi Crime, India in a Day) as they discuss their careers and the evolving landscape of cinema and television in India in Guru Lounges and some stunning features like Mard Ko Dard Nahin Hota by Vasan Bala, Sir by Rohena Gera and Lift Boy by Jonathan Augustine. Contending for the Satyajit Ray Award this year is U Ushacha, made by Rohan Kanwade – a film about a young farm labourer finds herself drawn to a local primary school teacher in ways she never thought possible.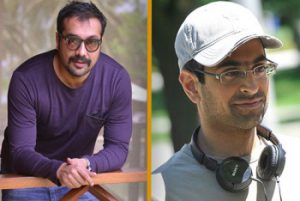 The Guru Lounges, for discussions and talks by Anurag Kashyap and Richie Mehta are open to all emerging talent working in film and will be held in London on:
June 28, 2019
BAFTA : 11:00am
Buy tickets
Mard ko Dard Nahin Hota (The Man Who Feels No Pain), an imaginative film directed by Vasan Bala and starring Abhimanyu Dasani, Radhika Madan, Gulshan Devaiah, Mahesh Manjrekar is about Surya, born with the rare condition of Congenital Insensitivity to Pain. Often confined to the four walls of his house to avoid physical injuries, under the tutelage of his eccentric grandfather Abaja, Surya finds an escape through 80s martial arts films on VHS. Inspired by what he sees Surya sets out to become a martial arts expert like his hero, the one-legged Karate master, Mani.
June 21, 2019
Cineworld Leicester Square 8:30pm
Buy tickets
June 22, 2019
Cineworld Wembley 6:00pm
Buy tickets
My Home India, an inspirational documentary by Anjali Bhushan, set in Kolhapur in Maharashtra. Starring Kira Banasinska, Wanda Novicka-Kashikar, Wanda Kuras, Jocelyn de Waller, Zbigniew Buras, Longina Frackiewicz, Krystyna Koziell, Colonel Gaikwad, Madhu Kotak, the documentary uncovers one little-known story of unimaginable humanity, generosity and kindness.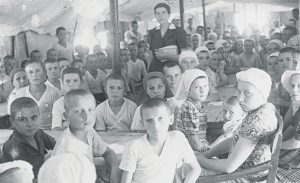 Towards the end of WW2 the Polish ambassadorial team in Bombay, led by determined heroine Kira Banasinska and supported by a local Maharaja, dispatched a convoy of food relief thousands of miles to Soviet Siberian labour camps where Polish women and children were starving. To the British Raj's surprise they returned with 5,500 women and children who found refuge and welcome in India. Over 70 years later a number of now elderly Polish people return to a town South of Mumbai where they were able to find safety and discover the joys of childhood.
June 25, 2019
London School of Economics 6:30pm
Buy tickets
June 27, 2019
Polish Social and Cultural Association POSK 7:00pm
Buy tickets
June 28, 2019
Genesis Cinema 6:30pm
Buy tickets
If you are a Radhika Apte fan, keep your date free on June 23 at 6:00 pm in Cineworld Leicester Square to meet the accomplished actress and discusses her stunningly varied career.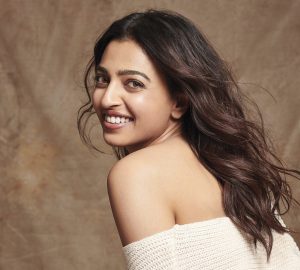 Radhika Apte, an actress equally successful across the independent, commercial and international sectors, with box office successes like Padman, Andhadhun and Kabali, shone in indies Parched, Phobia and Bombairiya and made a global mark with The Wedding Guest and The Ashram. She also has a cult following on Netflix, headlining the originals Ghoul, Lust Stories and Sacred Games. Equally at home in both London and Mumbai, Apte is a vivacious new-age artist whose acumen on the entertainment industry is sought after.
Director Rohena Gera's Hindi-English-Marathi mix film Sir, starring Tillotama Shome, Vivek Gomber, Geetanjali Kulkarni will make its London premiere after its debut at Cannes, where it won hearts and awards.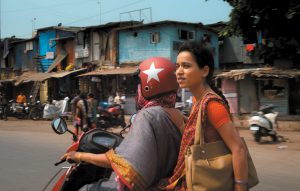 A wealthy young Indian man in Mumbai with baggage from the past falls in love with his servant, a widow who dreams of becoming a tailor. Sir explores the age-old divide between the classes in India and wonders if it can ever be bridged. Brilliant performances from Tillotama Shome (Manto) and Vivek Gomber (Court) offer a compelling on screen chemistry in this charming romance.
Director Jonathan Augustin introduces Moin Khan, Nyla Masood, Saagar Kale in the Young Rebel Strand with his Mumbai-based film Lift Boy. As an aspiring engineer, Raju, despite having failed his exams four times, detests having to do what he considers menial work, believing it is beneath him. When his father falls ill, 24 year-old lay-about Raju is forced to take up his dad's job as a liftboy at a posh apartment complex in Mumbai. However over time he learns that the job is more than just being confined to the lift and as he gets to know the residents of the apartment building, as an inspiring connection begins to blossom with Maureen D'Souza, the owner of the complex. This heart-warming comedy entertainer that will leave you smiling from ear to ear.
June 21, 2019
Cineworld Wembley 8:00pm
Buy tickets
June 22, 2019
Cineworld Leicester Square 6:00pm
Buy tickets
June 28, 2019
Genesis Cinema 8:30pm
Buy tickets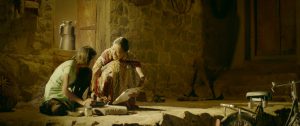 An interesting and one of the contenders for the Satyajit Ray Short Film Award is a film set in rural Maharashtra, U Ushcha by Director Rohan Kanwade is a coming of age story of a young farm labourer, who finds herself drawn to a local primary school teacher in ways she never thought possible.
India's greatest documentarian, Anand Patwardhan, returns with a powerful chronicle of contemporary India Vivek (Reason). Depicting a country that after decades of relatively pro-secular democracy, is now increasingly divided by religion, caste and power.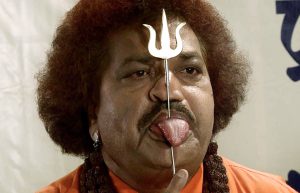 Patwardhan follows activists, rationalists and dissenters, Narendra Dabholkar and Govind Pansare, he broadens his gaze to look at critical questions of communism, caste and freedom of speech. This is a riveting and sobering film that will inform and frustrate in equal measure. Reason is a must watch, and is perhaps the most important documentary to emerge from India in recent years. You can catch this film on:
June 22, 2019
Barbican 1:30pm
Buy tickets
June 23, 2019
Bertha DocHouse 12:00pm
Buy tickets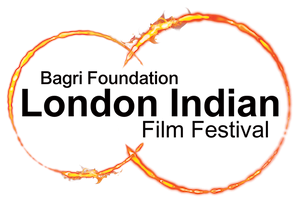 The Bagri Foundation London Film Festival celebrates a decade of bringing the best new South Asian films to the UK, with 5 cities, 25 venues and 25 specially curated films. It starts on 20th June 2019 in London continues until 8th July 2019, at cinemas across the UK. For more on the festival, please visit: http://londonindianfilmfestival.co.uk/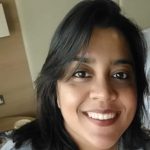 Smita is a multi-cultural freelance journalist, writer, and filmmaker based out of the US, London, Hong Kong, and India. Global Indian Stories is her brain-child. Created to chronicle diaspora stories written by Indians of all age groups, from different walks of life across the globe, Smita makes sure that the platform remains inclusive and positive.