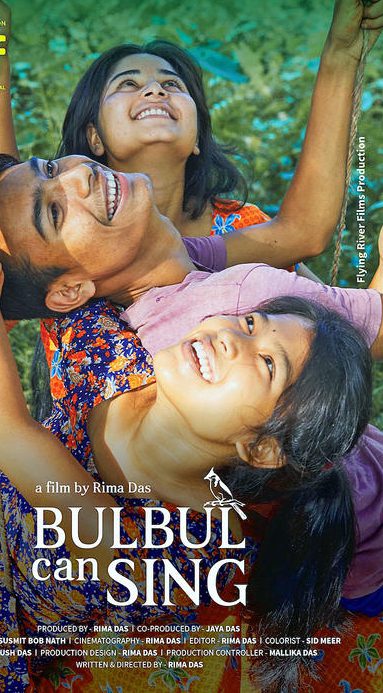 Assamese director Rima Das returned to the London Indian Film Festival (LIFF) this year with a powerful story of three teenagers and their journey of self-exploration, in her movie Bulbul Can Sing. Set in the rural northeast state of Assam, the village Rima grew up in, this picturesque and honest film has already swept up prestigious awards at Berlin, Dublin, Singapore, and Mumbai film festivals and continues to be one of the Festival Director's picks for LIFF. Read our film review: https://globalindianstories.org/index.php/2019/06/18/rima-dass-assamese-movie-bulbul-can-sing-to-be-screened-in-london/
Rima is busy shooting a short film in India, a welcome change she says, after three successful feature films. She was kind enough to take out time whilst her movie has hit the floor, to respond to our queries about her film – one that leaves you in a strong emotional space.
Rima, congratulations for making such a powerful film. I heard that you were editing the film on your laptop while you were attending screenings of your film Village Rockstars during LIFF last year?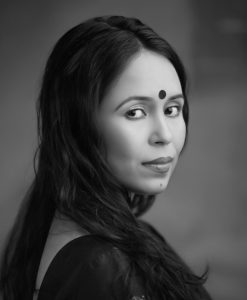 It was my first trip to London when I came for LIFF. I only managed to visit the Tower Bridge, apart from being part of the festival. Between screenings and the events, whatever time I had I was editing. Once I even sat outside the screening hall, editing the film. I didn't want to miss the deadline for TIFF and I am glad Bulbul Can Sing was selected for it. I am also grateful for the support LIFF extended, giving me enough time to finish the editing. It's really been a memorable experience.
What inspired the film? Was it a particular incident in news?
One experiences a lot of physical and emotional changes during the teenage years. There could also be a communication gap with elders. I always felt very few films have explored 'teenage' in its true essence. Bulbul Can Sing is an attempt in that direction. The story of the film is inspired from real lives of the teenagers in the village, stories in the news and on social media, and also my teenage years.
It's remarkable how you've used nature and landscape in the film, complementing the innocence of the characters – through flowers, rain, all beautifully woven into the film. Was it incidental that the characters were set up in such surroundings?
It's not incidental. Growing up in a village, I have a very deep connection with nature. I really missed it when I moved to Mumbai for work. I returned back to my roots while shooting my first film in my village. Somewhere in the midst of urbanisation and technological advancement, we loose that connection with nature. Through my films I try to build a bridge. I like to show the beauty in simple things.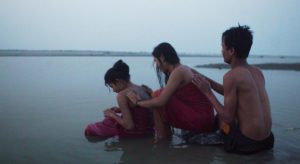 What were your inspirations while writing and making the film? The style is similar to Satyajit Ray's films – was it him?
I have not learned filmmaking at a film school. I watched films of master filmmakers from across the world, including Satyajit Ray and in the process of filmmaking I discovered my own style. I really admire the work of Ray. If you see glimpses of his work in my films I would take it as a huge compliment. But when I make films, I don't have a reference point. I write a script but there is a lot of improvisation when I start shooting. I go to the location and develop a bond with the characters and landscape. The story progression, mood of the scenes and shot taking are very intuitive.
The background score – it's piercing and soul-searching, the use of references of Radha Krishna through songs and katha – why did you choose these?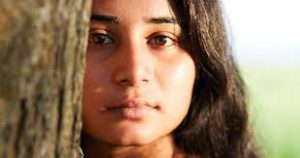 I have grown up listening to stories of Lord Krishna, hearing folk songs about him. They are so beautiful and meaningful. I have been very mesmerised by them. The Lord Krishna references that you see in my films are very organic, they happen subconsciously. The stories are part of our local culture and my films only reflect that.
The characterisation, setting, life was realistic – have you lived in villages, how much time went in researching and writing it? Any anecdotes that might be interesting back-stories for the film?
Bulbul Can Sing is set in my own village. The story and setting is contemporary, yet it has influences from my teenage years. Since I am not new to the place, developing the story didn't take much time. I met teenagers from the village, understood their dreams, fears, and what sexuality means to them. But it took me time to develop the characters and who I would cast. Casting the effeminate character of Suman was challenging.
We didn't get to see you at LIFF this time, are you busy with a new project?
I would have loved to be at LIFF. But a short film I am working on is on floors. After doing three features, doing a short film is a very interesting phase. Right now I can't disclose much detail but you will know about it soon.
---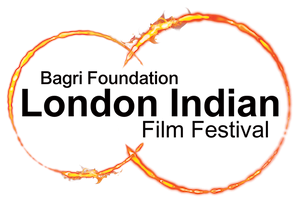 The Bagri Foundation London Film Festival celebrates a decade of bringing the best new South Asian films to the UK, with 5 cities, 25 venues and 25 specially curated films. It starts on 20th June 2019 in London continues until 8th July 2019, at cinemas across the UK. For more on the festival, please visit: http://londonindianfilmfestival.co.uk/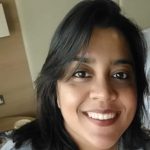 Smita is a multi-cultural freelance journalist, writer, and filmmaker based out of the US, London, Hong Kong, and India. Global Indian Stories is her brain-child. Created to chronicle diaspora stories written by Indians of all age groups, from different walks of life across the globe, Smita makes sure that the platform remains inclusive and positive.