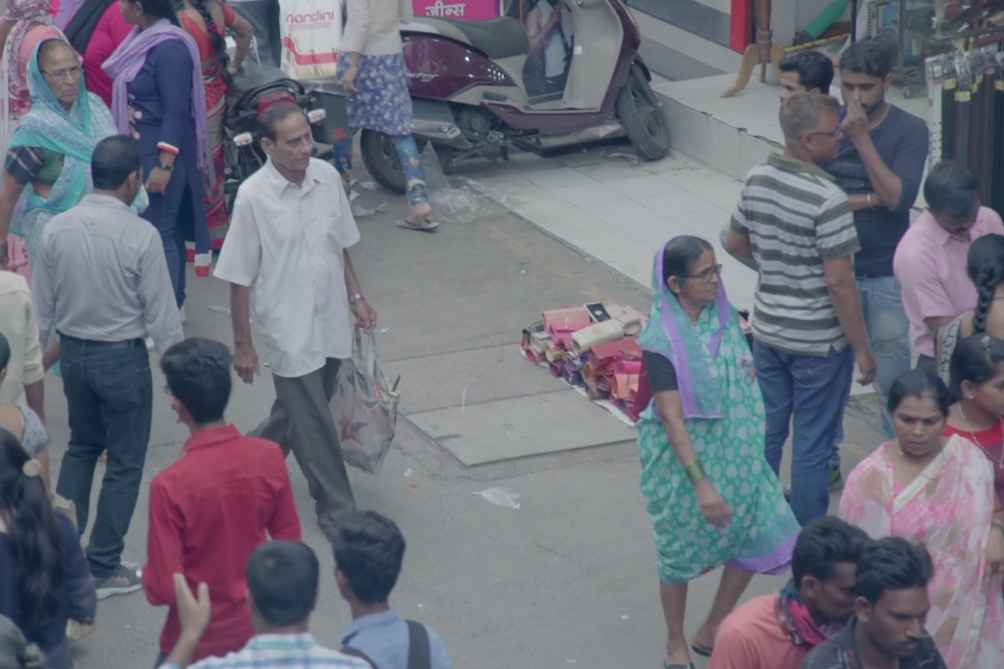 The Last Letter, a 15 minutes short film by Vishal Jejurkar is an unusual story of a 70-year-old gay man Mohan, who lives in Mumbai, and is in the closet. Vishal wrote this story when he was in the final year of his medical studies.
"I was doing some random research on various topics at that time with nothing specific in my mind, and one day I read an article on the struggles of LGBT community in India. Back then, we had Sec 377 under the Indian Penal Code, and it remained with me for a while.
"While thinking and processing on it, the idea of an elderly man, stuck in the closet all his life struck me, thus starting a long process. It made me uneasy at a point where I wanted to explore the world of that man and tell his story to the world, the character became a real person for me and his story came around. I researched a lot and came in touch with Neeraj (Lotus Visual Productions) who guided me since then on this project. It took me six months to complete the script and around a year to complete this film," says Vishal.
The story of Mohan is unique as very few films have dealt with homosexuality among senior citizens, at a time when different sexualities & lifestyles were not tolerated and he was too frightened to confront society. Mohan decides to let the "partly-blind" social norms guide his life instead, leading a sexless married life, with a wife and daughter. He is not sexually attracted to his wife and gets trapped with no way to release his sexual tension.
Mohan manages to create a fantasy world where he uses a gramophone, a rocking chair, and his wild imagination; he would listen to music while sitting on his chair and fantasise the men he found attractive. He wrote anonymous letters and then posted them without any address or stamp to manage complexity in his life. One day the gramophone breaks, shatters Mohan's fantasy world to pieces, making him vulnerable and compelling him to think of his fears and come out of the closet to live the remaining days of his life being himself.
"Finding a 70-year-old to play the role of a gay man was a challenge," says Vishal. The director decided to cast a non-actor, working meticulously with him during pre-production, through workshops and rehearsals.
"We didn't have any control of the outdoor locations, it was the rainy season and the shooting used to get halted many times. There were two schedules 200 kms apart in two cities, we didn't have a proper production team, so it was a bunch of passionate filmmaker friends managing everything.
"While making a short film with seven days of schedule and a relatively tighter budget, you have to make many creative compromises, but it's true with any independent film. In the end, you have to create what you planned with whatever resources you have and make things work," says Vishal.
The film is extraordinary, and so are some of the stories while shooting it. "There was one incident when we were shooting the fantasy-romance sequence, which takes place in a dark movie theatre where a young gay couple is making love. Like I said, we struggled with the casting. I requested two of my straight friends to act it out. It was really challenging for them- three hours of takes and retakes, and me begging them to do it realistically, until we got what we planned. It must have been an extremely difficult scene for them to have pulled off, but they did get it right at the end," chuckles Vishal.
"When I read the story, I was grappled by its uniqueness and wanted to ensure that such layered, complex story was portrayed with sensitivity away from stereotypes," said Neeraj, Producer at Lotus Visuals. "My production company Lotus Visual Productions strives to bring such diverse, compelling, nuanced narratives to life and welcomes collaborations with artists and filmmakers from all over the world."
"People are reaching out to us telling what they felt about the film. The story has surprisingly resonated well with even the younger generation that empathise with the struggle of coming to terms with one's sexuality. Quite often, audiences tell us that they have never seen many such films, even internationally, dealing with LGBT issues around senior citizens. We do hope our story reaches the non-festival going senior audiences and make a positive impact."
"Decriminalising Gay sex was such a monumental decision. Its great how many LGBT stories are being told out there. But it's not enough, more stories need to come out, as now law is not a barrier for the people to express themselves. Acceptance is important in the society, these things happen slowly but I really believe Cinema is a medium that can help in accelerating this change of awareness resulting in acceptance and hence generalisation. The onus is on the filmmakers to ensure sensitive portrayal of stories and characters towards dispelling biases and negative stereotypes," confirms the young filmmaker.
The film has been screened in 14 International Film Festivals in 5 countries and has bagged 2 awards.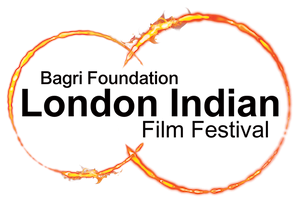 The Bagri Foundation London Film Festival celebrates a decade of bringing the best new South Asian films to the UK, with 5 cities, 25 venues and 25 specially curated films. It starts on 20th June 2019 in London continues until 8th July 2019, at cinemas across the UK. For more on the festival, please visit: http://londonindianfilmfestival.co.uk/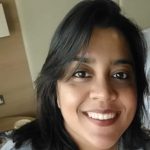 Smita is a multi-cultural freelance journalist, writer, and filmmaker based out of the US, London, Hong Kong, and India. Global Indian Stories is her brain-child. Created to chronicle diaspora stories written by Indians of all age groups, from different walks of life across the globe, Smita makes sure that the platform remains inclusive and positive.