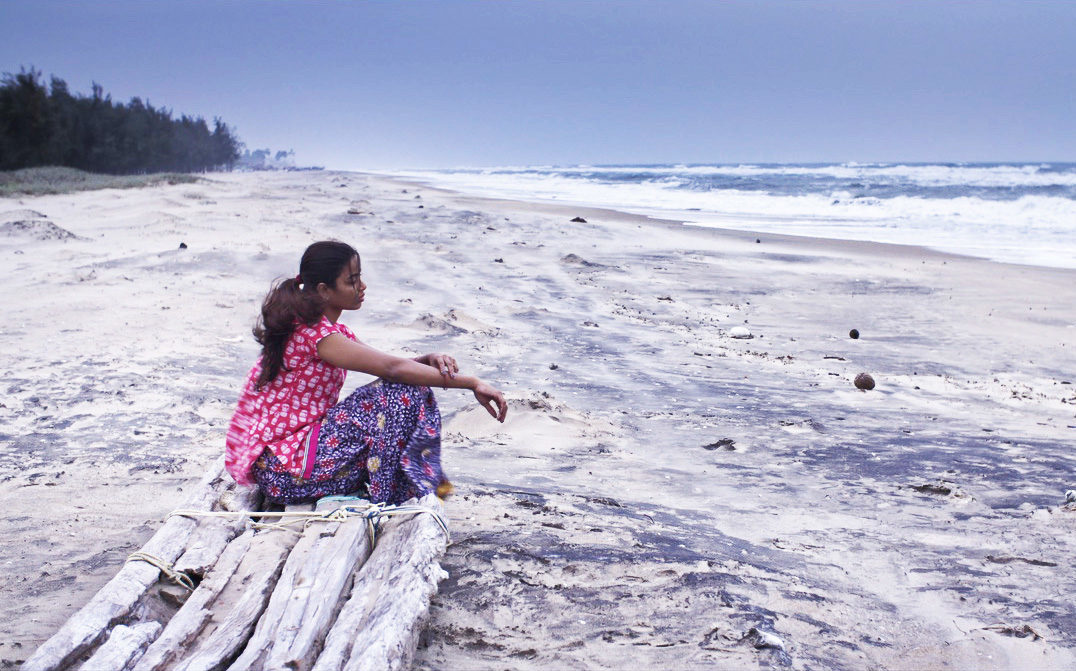 Kattumaram (Catamaran), the coming-of-age tale of Tsunami-survivors in a small village where a conservative maternal uncle supports his orphaned niece and nephew while they struggle with their simple but complicated lives, has been very well received by London film-lovers. As a part of the London Indian Film Festival, LIFF 2019, Kattumaram had its European Premiere at the iconic BFI Southbank on 21 June, where it received a standing ovation from audiences.
One of the top picks for Cary Sawhney, the Festival Director of LIFF, this beautifully woven story is brought to life with a piercing background score that touches the heart and the movie cleverly uses nature and its abundance to showcase the innocence and complexities of a small fishing village in Tamil Nadu. It is a metaphorical film that shows the gradual acceptance of a lesbian relationship by an affectionate uncle, willing to go to any extent to do things for the family on one hand; and a patriarchal head who wants to control the other side of it on the other.
The film project is the award-winning documentary filmmaker Director Swarnavel Eswaran's first feature film.
Taking on a new topic
The topic of lesbian relationships is a relatively new one for South Indian films and Anusha Prabhu, who plays the role of lesbian partner Kavita in the film, was trolled because of the role, confirms Swarnavel. "Otherwise she would have come to the festival. We got blunt and homophobic hate attacks while making the film," says Swarnavel. "We were harassed through right wing sophisticated reviews, blogs etc and that is why I think people who understand cinema should write more extensively."
The film has survived the odds, and was very well received in London and Birmingham. The superb movie touches you with its beautifully-depicted emotions, cutting out unnecessary dialogue, a brilliant background score and the natural beauty of a small Southern Indian coastal village.
The director transports you to a small village in Tamil Nadu, where 47-year-old Singaram, played brilliantly by veteran actor Mysskin, struggles to provide for his orphaned niece Anandhi (Preeti Karan) and nephew, ten-year-old Mani, his sister's children. The movie shows the social and economic turmoil people have to live with after Tsunami disrupted the lives of thousands in 2004.
He is patient as he deals with his 27-year-old niece, Anandi, a teacher, who rejects the men he brings in or suggests she gets married to. However, as pressures to get her married off increase from fellow villagers, in an impulse, he proposes to his niece and leaves her totally shocked.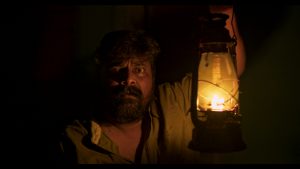 For those who are unaware, Tamil Nadu follows the Dravidian matriarchal system that finds the most preferred marriage relationship is with the maternal Uncle and niece, as they feel this preserves the matrilinear DNA and also the woman will be well looked after by the grandmother, who becomes the mother-in-law.
Desperate measures
In desperation, he tries to coax her into marrying a fellow fisherman from the Muslim community. She rejects his alliance yet again, however this time her rejection is supported by conservative villagers who cannot even accept an inter-community marriage in the village.
Meanwhile, Anandi's life takes a new turn, when she finds love and companionship in her relationship with her colleague Kavita. As a hypocritical neighbour, Kumar finds out about Anandi's relationship, he turns violent towards the family, ostracising them. The intolerance and hatred towards LGBTQ issues in a conservative society is brought to the forefront, but is not over-dramatised in the film.
The patriarchal Singaram's ego is deflated, and he empathises with the plight of the village barber, the transwoman Alankaram.
"Even small fishing villages have a homosocial environment. People know such relationships exist, that such things are not impossible. It always remains in a hidden layer deep down. We need to give a voice to it and represent it on screen. There is a space for our utopian desire where we have to go in the future, and that was important for me," says Swarnavel.
What makes an unexpected ending is Singaram's approach, as he decides to leave his beloved village with his nephew after he approves of his niece's relationship and gives her blessings to start her life with her partner in the city.
"For me it was important that he (Singaram) accepts, because that is the way we have to go. Rather than show that it's impossible and have a tragic ending," says Swarnavel.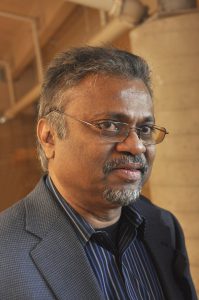 The film was conceived from a real-life story of a young girl driven by sports, who was not allowed to travel out of the city to join a sports academy when her parents found out that she was in a relationship with another girl. "She was an extremely intelligent girl, and was living in a government-run orphanage for a long time. I could see, and she told me, how running gave her that release from the trauma, the turmoil she went through with pressures from her uncle. I fictionalised the story," says Swarnavel.
The fulcrum of the film is Mysskin. Fortunately for Swarnavel, Mysskin is a good friend and happened to be between two films, so could be a part of the project. Kumar, the villain was played by Mysskin's younger brother.
The creative process
"The film was made as you would make an indie-film, with your known crew and friends as cast," chuckles Swarnavel. "Apart from Mysskin, it was the first appearance on film for many actors, but they did a fantastic job, as they are stage actors. Mysskin spend a lot of time reading the lines with the artists, we worked together."
This film was born from a documentary Nagapattinam: Waves from the Deep (2018), where more than 6000 people died during the 30-minute Tsunami in 2004. Swarnavel started working on the project in 2005, and Kattumaram was born out of narratives that he gathered during his decade-long work there. This film is also doing the rounds of film festivals.
"The film looks at the resilience of the fishermen, but the lingering and unimaginable trauma when the sea which they worship as the mother takes an entire family away in a matter of minutes. I was thinking of how to represent these stories. Initially I wanted to document the film and be with them. As I would do it, women told me stories of living in a patriarchal society and that also remained in my heart. Out of those events, I created a fiction and when I got my sabbatical from teaching, I wanted to do this film.
"It was a one and a half year project and I had to go through discussions and revised the script several times to bring it to its present form. Many pre-defined notions were dropped. Kavita refused to cut her hair, stating that it's passe for lesbians to have short hair. I learnt a lot working with queer theatre and it's an absolutely collaborative venture between the artists, actors, crew," confirms Swarnavel.
We will look forward to more features from him, this particular one has clearly managed to touch our hearts.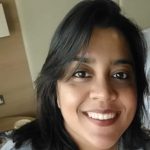 Smita is a multi-cultural freelance journalist, writer, and filmmaker based out of the US, London, Hong Kong, and India. Global Indian Stories is her brain-child. Created to chronicle diaspora stories written by Indians of all age groups, from different walks of life across the globe, Smita makes sure that the platform remains inclusive and positive.