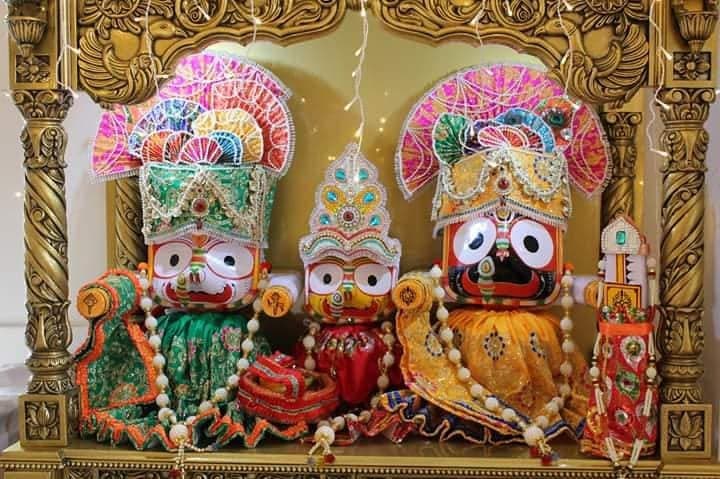 In an incredible Ratha Yatra festival organised by the Edinburgh Hindu Mandir and Odhisha Society of Scotland (OSS), nearly a thousand people gathered in Edinburgh to celebrate the 4th edition of the festival on 7 July.
The event was made big this year with people coming in from Glasgow, Dundee, New Castle and Manchester. The Isckon Leshmagaow were also a part of the festive parade. The Royal Armed Forces and the Scotland Police representatives were present to share in the festive spirit.
The Ratha Yatra parade started around the Leith Walk Area near the Edinburgh Hindu temple. The parade covered a distance of around 1.5 kilometres, which took nearly an hour and a half to cover. Key representatives of OSS – Goutam Das, Pravat Mallick, Nilkantha Rath, Alok Tripathi were sweeping the street while the Ratha was being pulled. Ladies carried water in Kalash and coconut and walked bare feet.
Following the centuries-old traditions, 56 varieties of food were offered to Lord Jagannath, which was followed by a traditional Oriya meal served to all.
The story behind the Rath Yatra is that the birthday of Shree Lord Jagannath is celebrated on the day of Snana Purnima, the Jestha (big) Purnima. On that day Lord Jagannath is taken away from Ratna Sinhasan along with elder brother Lord Balram and sister Devi Subhadra and taken to the bath pavilion near the temple. 108 pots of water used for their royal baths.
Again, the belief is that with this bath, the Lord gets sick, he gets fever. Then for 15 days the Lord is kept in a special room. Which is called Oasar Home. In this period of 15 days Mahaprabhu cannot see anyone other than the chief servants and doctors of the temple. During this time, the statue of Mahaprabhu's representative Alarnathji is set up in the temple and worship is offered to him.
Lord Jagannath (The Lord of Universe) is Daru Brahman (incarnation in Wooden form). Lord Krishna in his ecstatic mood of Love is Lord Jagannath. He is Avataree, the source of all avatars (incarnations).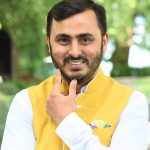 Puneet Dwivwdi is a Financial Data Consultant by profession. He is also the Regional Vice President for the Hindu Forum Britain, the largest body of British Hindus, that promote Hindu culture, spirituality and interfaith dialogue with various faiths.