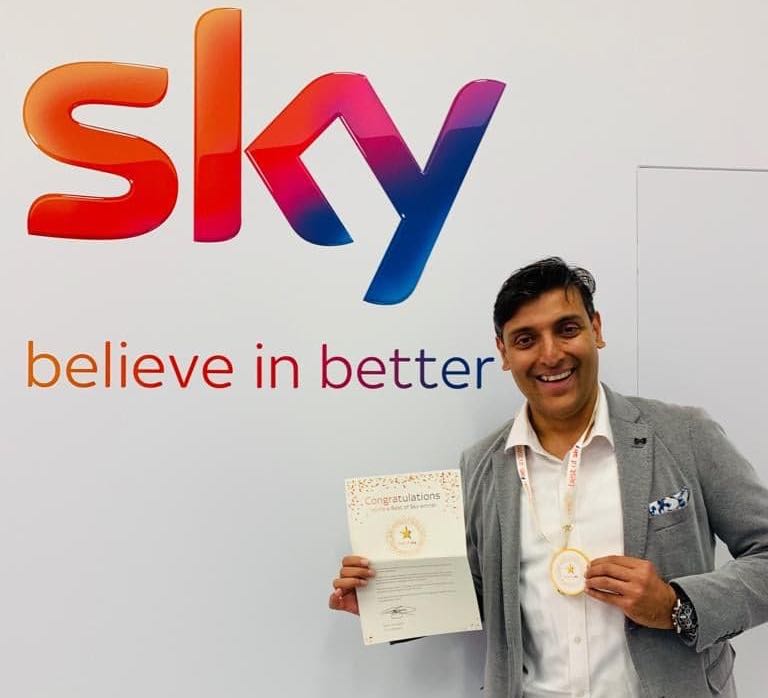 The ICC World Cup Cricket's results may have been a huge disappointment for Indian fans globally, but for the perceptive business leader Debarshi Pandit, the Head of Multicultural Business and Special Projects at Sky Media (Sky's advertising sales arm) UK, this provided the perfect opportunity to tap the incremental revenue opportunities from multicultural ad campaigns in the exceptionally diverse milieu.
Debarshi heads the unit at Sky Media, a newly created role – to drive positive organisational culture by championing the 'Believe in Better' philosophy in Sky. For the ICC World Cup Cricket this year, the business-savvy Debarshi, generated significant incremental revenue by reaching out to advertisers based in UK as well as markets like India.
A truly global world
"There is no denying the fact that we live in a truly global world with people engaging in cross-border travel like never before. This leads to better exposure of global advertising," said Debarshi.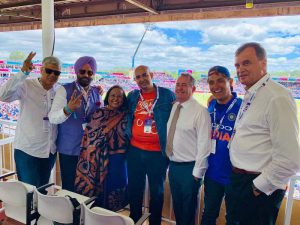 For the first time in the history of Sky, Europe's biggest entertainment company and Britain's largest satellite television services provider, Indian ads like IGP.com, Kerela Tourism, Instarem, Remitly, Scrill and Pepe's Chicken were aired during the games.
Debarshi was thrilled when his Pepe's Chicken ad was picked up by none other than Sir Martin Sorell during his recent visit to Cannes. Whilst serving as a panellist, Debarshi was fortunate to meet Sir Sorell between panel discussions. Debarshi remembered his inspiring talks at Ogilvy and Mather in Mumbai nearly twenty years back, when Sir Sorell was extremely bullish about India and China. They were casually chatting about the old and new days when Sir Sorell took the business head by surprise.
"It's because of that (Debarshi's ad campaign) I've seen Pepe's Peri Peri chicken during the matches," Sir Sorell had said out of the blue. I requested him to say this on camera, since I couldn't believe that he'd actually seen an advertiser that I got on board.
"He thought what I did was impressive and he broke the ad down for me completely. How many times in your life do you see someone like Sir Martin Sorell watching your ad campaign, which is the first time in the UK's television history, with incremental advertisers coming on board, getting recognised. It was a moment to capture," chuckles Debarshi.
Diversity and inclusion
The terms 'diversity' and 'inclusion' are often associated with human resources, but for Debarshi, this had to include diversity and inclusion from an incremental revenue-generating point of view.
"What's your point of difference? Are you being culturally relevant to a particular community or the audience you are speaking to? I think cultural relevance is key and unless you get that, in today's personalised era – where nobody wants to be a mass anymore, you are not doing it right.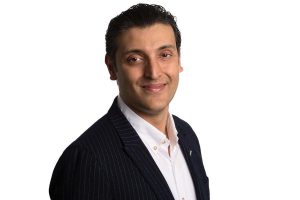 "Everything seems to be individualised with people looking for  experiences unique to them. It was only right to explore the cultural relevancy factor and the brand affinity in that manner.
"Marketers should capitalise on this and make their ad campaigns work harder across global markets, especially when it comes to leveraging various festive occasions like Passover, Ramadan leading to Eid, Ganesh Chaturthi, Dussehra, Navratri, Diwali, etc. to generate additive growth and better cultural relevancy/ connect with people."
Despite the massive successes, championing inclusion is still more of a 'push' than a 'pull', admits Debarshi. He hopes that over the next couple of years, senior decision makers will make inclusion a 'key part' of every plan. "There are numerous studies that cite examples of 'inclusion' leading to better growth and shareholder returns for organisations," he said.
Also, according to an IPA study in the UK, 77% of British Asians have said that mainstream advertising has no relevance to them at all. This is a staggering number and one can hope that this number will come down with the audiences seeing people of their own background being reflected better in advertising and marketing campaigns.
The idea from here on, is for the team to build on the momentum that was started during the ICC World Cup Cricket. "Sky is Europe's biggest entertainment company and we are in a unique position to offer various sporting events across our key markets to advertisers all through the calendar year. The upcoming Ashes should also be interesting for building this engagement," confirmed the entrepreneur.
Sky is the limit
For us, it's good to see Sky working towards more inclusion, especially since it makes good business sense as well as being the right ethical path to take.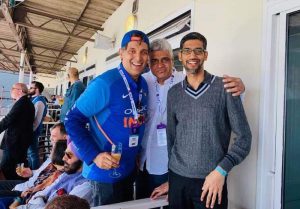 Using Sky's unique addressable TV offering AdSmart in airing culturally relevant ads, and to top of with special sporting events like the ICC World Cup Cricket, ICC Champions Trophy, Indian Premier League Cricket and Pro Kabaddi League, and capitalising on ethnic festival periods like Diwali, Ramadan, and Eid, the team has been able to add incremental revenue to the coffers of Sky Media.
A cultural anthropologist and board advisor on 'Inclusion to generate incremental revenue', Debarshi has held key roles across the holding company Omnicom Media Group, Sony Entertainment, Ogilvy & Mather, and is a Harvard Business School Executive Education alumni.
He coaches media and creative agencies on how to target relevant cultural connections between brands and viewers, and has been a regular at the prestigious Cannes Lions Festival of Creativity, Festival of Media Globe in Rome, and the Festival of Marketing in London, among others.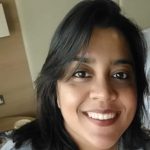 Smita is a multi-cultural freelance journalist, writer, and filmmaker based out of the US, London, Hong Kong, and India. Global Indian Stories is her brain-child. Created to chronicle diaspora stories written by Indians of all age groups, from different walks of life across the globe, Smita makes sure that the platform remains inclusive and positive.