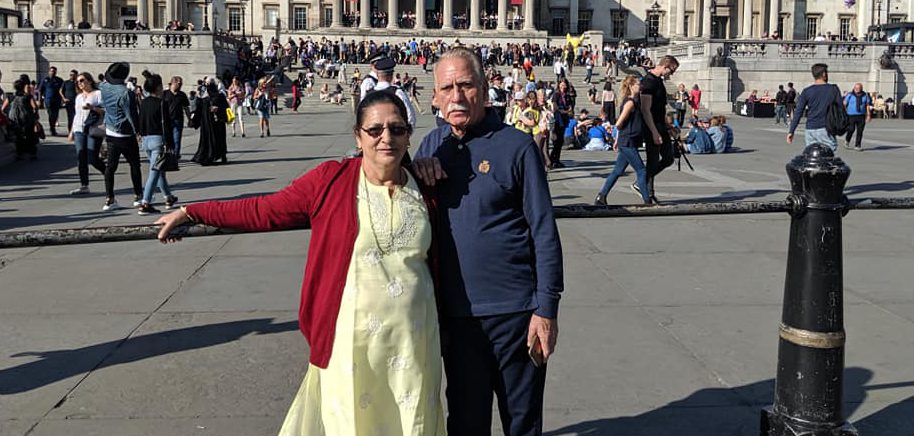 Baramulla, North Kashmir April 1990
The Vale of Kashmir was brimming with voices of dissent and there was a surge in violence, murder and mayhem triggered by religious uprising in the state. The trouble in the valley was abetted primarily by the military leadership of neighbouring Pakistan and supported by the religious fundamentalist forces who had fallen prey to the fanciful idea of 'Azadi'.
No-body knew what this Azadi meant, but every street, every corner of the valley was coloured Green with the slogans of 'Azadi'. On a lazy yet restless Sunday afternoon, Sohail Jaan made an impromptu visit to our house. Sohail uncle was my dad's close friend and a work colleague. We used to live in the military cantonment, but my dad was the only Kashmir Pandit left in the department and probably among the very few pandits left in the entire town of Baramulla.
The events of the winter leading up to India's home minister Mufti Sayyed's daughter's kidnap and the subsequent release of the dreaded terrorists Sheikh Abdul Hameed, a JKLF "area commander" , Ghulam Nabi Butt, younger brother of the late Maqbool Butt and Mushtaq Ahmed Zargar among others in the barter deal had provided wings to the 'Azadi' brigade and they were riding high under the illusion that freedom was just around the corner
More than 400,000 people had migrated out of the valley leaving their centuries old habitat hoping that situation will improve, and they would be able to return soon… Alas even after 30 years of exodus, they are still waiting for the circumstances to change for the community to return to their homeland.
Sohail uncle stepped in and after exchanging pleasantries came into the living room and sat by his usual place. Mom immediately brought a Khos (cuppa) of piping hot "Kehwa" (Kashmiri green tea) for Sohail uncle. Uncle asked me the latest score on the cricket match playing on the telly and without hearing my reply, got busy reading through a little pocket book he had at hand.
Mom asked me to go to dad's office, which was just a block away in the campus from our residence, and let him know that Sohail uncle was home. After about 20 mins or so, dad came home. Sohail uncle immediately got up and asked my dad to step out with him as he wanted to have an important conversation. As they went out for a stroll, I kept an eye on both of them, as they were walking away from me. Something in the way Sohail uncle had arrived that day had made me anxious.
After waiting for an hour or so, both of them walked back home. Dad asked mom to lay the lunch table. Food was served and we all ate together. There was pin drop silence. Soon after the meal, Suhail uncle bid-goodbye and also wished us well. That evening while me and my brother were in our room studying I could hear mom and dad talk in slow whispering tone. I tried to listen in to their conversation.
"Suhail aus wanaan, asye paze nyerun. Dapaan aus chu chukh dohay bazar gachan, che chukh hit-list's manz aamut". "Since you go to the bazaar everyday still and most of the town people know that you are a KP and also work in the defence, your name has been added to the hit-list. You must leave the valley forthright and quietly. " I could hear mom panicking, "Wanye kya banye, kot gachaw, asye ma maaran"… "What will happen now, are they going to kill us? Where will we go?"
That night mother called me and my brother and told us, there is danger and if there is any problem anytime; as soon as I tell you, or if something happens to us; take these two bags and run to the next-door Intelligence Department campus. They had a more secure and guarded campus than ours. Both me and my brother could not fully understand what was going on. We had over the course of last few months seen a number of processions in town chanting slogans of 'Azadi' and all the loudspeaker noises at night time, but we still didn't understand why we had to run…and why would anyone want to cause harm to us.
The next two days I saw that dad was not in office, but away most of the time. On 12th April afternoon he came home and told mom to pack whatever we could, we are leaving tonight, to Jammu. Ram Singh (dad's very close friend and he had a fleet of lorries for his milk business) will come at mid-night with his truck and we have to board quickly and leave before the dawn. Dad was worried about our staff, some of whom were locals, what If they got to know about our plans, would someone spread the news out. So the matter was to be kept hush hush!!
All afternoon mom tried to pack whatever she could, without seeking help from any staff. Around midnight Ram Singh ji arrived with his lorry and two young Sikh gentlemen. We started loading the lorry and within 2 hours or so the house hold worth of goods including our books, toys, cricket kit and hockey sticks were all loaded up. Dad had a brand new LML Vespa scooter with JK01 number. He had recently bought it from the Alson Motors Kashmir in Srinagar and was always careful of any scratches on his toy. But tonight, the scooter was loaded with least worrying about any scratches it may get while loading.
I could see the sadness in his eyes… Mom had stopped talking and was busy finding anything and everything she could of importance to load. It was around 3 am in the morning and the Sikh driver chanting 'Satname Wahe Guru" started the journey of our life, which has since not ended….!! We rushed through the Baramulla Srinagar highway despite the curfew. The lorry was stopped at a number of places but dad had his defence ID card and was let through.
As we approached Srinagar around 5:00 am in the morning, the lorry took a detour from the by-pass (we were told there is strict curfew in downtown and so we should avoid the Batmaloo area). As we headed on to the bypass we were stopped by highly armed soldiers at a picket close to the Srinagar airport. The lorry was searched for. My dad showed his papers. However, one of the commanders of the picket caught sight of me and my brother. He made a comment, 'Militants ko saath to nahi le ja rahe ho'. "I hope you are not taking terrorists along with you?"
There had been a number of cases of young boys being caught with arms in the recent days. We were both searched and then duly allowed to proceed. Till date I cannot forget that statement and the frisking on that morning out of my mind. Sometimes I wonder, what if they had not let us go. What if we were taken for interrogation……? Such was the intensity and the tension in those times…
After about an hour's drive as we were passing through the town of Bijbehara (the native constituency of the then Home Minister of India, Mufti Sayyed), my dad asked the driver, can we take a detour to our ancestral village (close by) so we can may be pick our granddad and the uncle as well? The driver said he will not be able to take the risk to go into the interiors at this stage. After some thought, Dad gave up the idea, and we sped through, passing by picturesque towns of Qaimoo all the way to Qazigund and reaching the famous Jawahar Tunnel in Banihal. By this time it was around mid-day.
As we crossed the Banihal tunnel, the smell, the intensity and the feel of the air suddenly changed. Everything felt warmer, lighter but at the same time there was this growing sinking feeling as if something was left behind forever. Was it a one way journey and were we going to ever return? The feeling at the time was that it was "a ride too far…". As we landed in Jammu late night on the Baisakhi day (13th April is the Sikh festival of harvest) we were greeted by a house full of relatives and friends in Jammu.
This was nevertheless another world where we now had a new identity besides being a Kashmiri Pandit(KP), we now acquired the new title of a 'Migrant'. A migrant in our own land, but a land too far from our ancestral abode. The story here after for the days and months to come is another intriguing story and probably for another time.
Vinod Tikoo Kashmiri Pandit (Migrant) in London, UK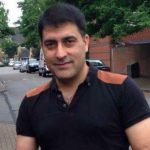 Vinod Tikoo is a Digital IT leader and a community activist based in London. A Kashmiri Hindu, born and brought up in Kashmir, Vinod represents the Jammu and Kashmir Study Centre, UK. The Centre is an advocacy and think tank on J&K. Vinod is also associated with the Kashmiri Pandits Cultural Society, UK; a leading voice of Kashmiri Pandits in the UK.