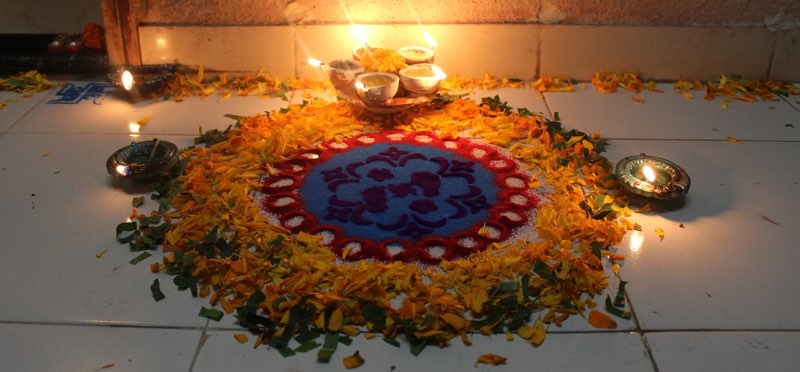 Diwali is a beautiful Hindu festival, it's a festival of lights. On Diwali, we light candles and decorate the house with flower decorations, rangoli, clean cushions, and festive lights to show that lights always overcomes darkness.
This amazing festival takes place in the time span of October to November, when the weather starts getting nicer and cooler, especially in India.
We've spent most of our Diwali outside of India. My first recollections were in Hong Kong, Mumbai and London. In my family, my mum always cleaned the house thoroughly before Diwali. She called it spring cleaning and took out our nicer clothes that had become small for us, washed and ironed them and kept them away in neat piles to be given to charity. She did the same with her and dad's clothes too.
My mum learned to make rangoli through trial and error. I remember how frustrated she was when the coloured powder got all mixed up as she tried to make patterns with it outside our doorsteps. This is because Diwali is not our main festival, it is Durga Puja. But over the years, mum has got better at celebrating Diwali.
She now makes at least two sweets at home, while she buys the rest from Indian stores in foreign countries. She makes besan ladoo and kheer, our favourite. She also makes huge piles of batter for friskers and pakoras. She freshly fries them when friends and family visit us on Diwali and also makes the green mint-coriander chutney at home.
There is also a lot of other vegetarian food, and sometimes potlucks so we get to taste food cooked by my friends mums, when we gather to celebrate Diwali together. Mum struggles with her sari and prefers to wear salwaar kameej, while we get to wear ghagras and jewellery. I am allowed to wear dangling earrings on Diwali and if mum is in a good mood, she even lets me wear heels.
We believe that millions of years ago people lit candles to help Rama, Laxman, and Sita find their way home. I love the interesting backstory of the festival and love celebrating it too.
Happy Diwali everyone !!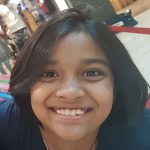 Shriya is a nine-year-old Year 5 student studying in Hong Kong. She is a violinist, a ballet dancer and is fond of dramatics. She has acted in a Bollywood film and loves cooking, reading, writing and telling stories. Her dream is to be a vet, and take care of animals, travel and live in the forests in Africa and India where she can do what she loves doing the most.