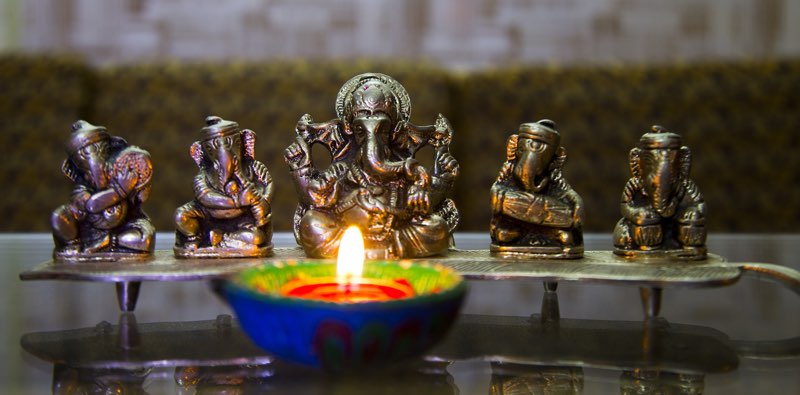 Diwali is a Hindu festival of lights, celebrated every year in autumn. One of the most poplar festivals of Hinduism, it spiritually signifies the victory of light over darkness, good over evil and knowledge over ignorance.
This will be our first Diwali in Hong Kong, and Diwali this year is around the same time of our term-break, so we hope to go to India to celebrate Kali Puja, a day before Diwali with my relatives. India is enkindled in colourful vibrancy from diya lamps and colourful bulbs. I was six when I last celebrated Diwali in India. I remember my family and I lighting sparklers in our colony block. My cousins, uncles and aunts would come to my grandparents' house and we would light fireworks – tiny, colourful sparks that would explode in the sky.
My younger sister and cousins, being curious walked from house to house to check the decorations, lights hanging from doorsteps, colourful rangolis outside the doors and balconies decorated with candles and diyas, and so much more.
Despite the lights and fireworks, Diwali food is always my favourite bit of the festival. We all ate as much kaju barfi, ladoos, samosas and home-made pakoras as we could. No one stopped us that day as the elders are busy eating, bonding and sharing family time together. Some of our close family friends and their children would also come over, always with a box of more sweets and gifts.
We also dressed up funny. The women and girls wore saris, ghagras, salwaars. The men and boys wore kurtas, all smelling fresh and new. All this makes Diwali and Durga Puja my favourite Indian festivals and I am really looking forward to celebrating it in India this year.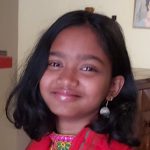 Ira is an eleven-year-old Year 7 student studying in Hong Kong.  A swimmer, ballet dancer and avid iPhone addict among other talents, Ira's latest passion is baking. She runs a small online Slime shop and is constantly thinking of new things to do outside the box.