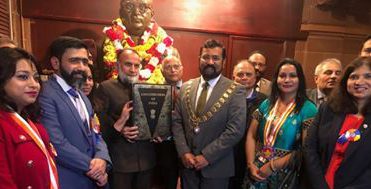 India celebrated its seventieth constitution day on 26 November, in different High Commissions and Consulates across the globe, with the Indian High Commission in London being one of them.
India's constitution provides us equality, freedom of speech, right to education and human dignity. Here is a short speech by Dr Prerna Tambay, who spoke in the Indian High Commission in London about women's rights. I spoke at Indian High Commission in London and shared my views about Constitution and Women's rights. I emphasised the issues of women's education and women's safety. I feel privileged to be able to push the gender equality agenda at every possible opportunity.
According to Dr BR Ambedkar, the architect of Indian Constitution, "I measure the progress of a community by the degree of the progress which women in that community have achieved"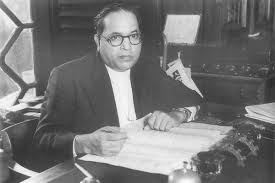 We all agree that Indian women have made a lot of progress and most of the credit goes to the constitution of India. Under the Indian constitution, women have the right to equal pay, Women have the right to dignity and decency, women have the right against workplace harassment, women have a right against domestic violence.
Female sexual assault victims have the right to keep their identity anonymous, women have right to get free legal aid, they have the right to register virtual complaints. Women's employment rights are also protected by law, such as maternity benefit act, sexual harassment act, factories act, equal renumeration act and shop and establishment act.
Women have right to inherit parental property and rights to divorce and remarriage. Clearly the constitution has enough provisions to support dignified personal and profession lives for women.
In India 50% of the population is between age 10 to 27. And out of this young population, 50% are women. So, in addition to other things, the socio – economic development of India depends on what these 50% women will achieve in their lives.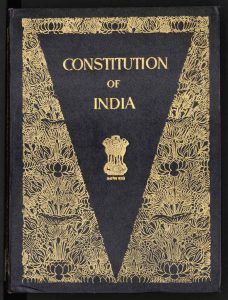 While the constitution has enabled more girls to obtain education and opportunities, many girls are still deprived of education. This deprivation happens due to divisions of class, caste and gender prejudice. Gender bias also impacts representation of women at senior level and across professions and industries.
Clearly lot of women are dropping out of education, employment and business and more may drop out in future. One of the reasons for women dropping out is that due to increased privatisation, education is becoming expensive. Another reasons for women dropping out of economic activities, is that the quality of education is low, and it does not make girls job ready.
So rather than insisting on formal education for all girls, skill development should be provided to some girls to enable them to be gainfully employed. The other key reasons for women dropping out is lack of support for women from family, society, institutions and policy makers. There is a need for combined effort from all of us to change this situation.
The constitution provides strong rights and protections framework for women, yet there are a lot of crimes against women. The deterrent to crimes against women = Intensity of punishment X Chances of getting caught X Chances of getting convicted if caught.
As we know many women do not report crimes or are prevented from reporting crimes because the justice process is complex, expensive, slow and difficult to access. The justice process is made of complicated ceremonies and use of English language proves to be a hindrance for many. As we know the chances of criminals getting caught and convicted is very poor quality.
Finally, the intensity of punishments in only a few cases is high and, in most cases, its low. Is it then surprising that crimes against women do not decrease? I worry, how many Nirbhayas and Jessica Lals will have to give their lives to bring change in the system.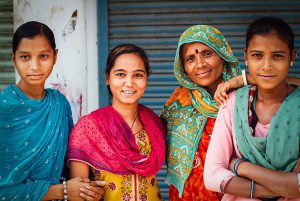 The constitution provides protection for issues of sexual harassment, gender discrimination, violence and honour killings. These issues occur and need to be discussed and debated in homes, private domains as well as in the public domain. But despite constitutional protection, women are still scared to talk freely about these issues. Unless we create safe spaces online and offline for women to voice their opinions, the trend of online/offline trolling to mute and muddle the voice of women in homes and public spaces will grow.
Women are preferring to express themselves in trusted closed forums or through inboxes, rather than in open public forums. Unless women can converse freely with each other and men to garner support for implementation of their rights and protections given by the constitution, they will not be able put pressure on our institutions for their implementation.
As a society we have a bigger responsibility to push the agenda of gender equality. The journey to equality for women is a hard one, however I as a woman I am hopeful that together we can achieve it.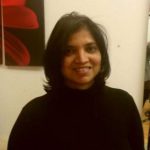 Dr. Prerna Tambay is an academic, researcher, and entrepreneur who runs a consulting company specialising in the area of Human Resource Management. Before starting her entrepreneurial venture, she has taught Human Resource Management related subjects at universities in Mumbai, London, Oxford and Birmingham. She is passionate about feminist issues and women empowerment.