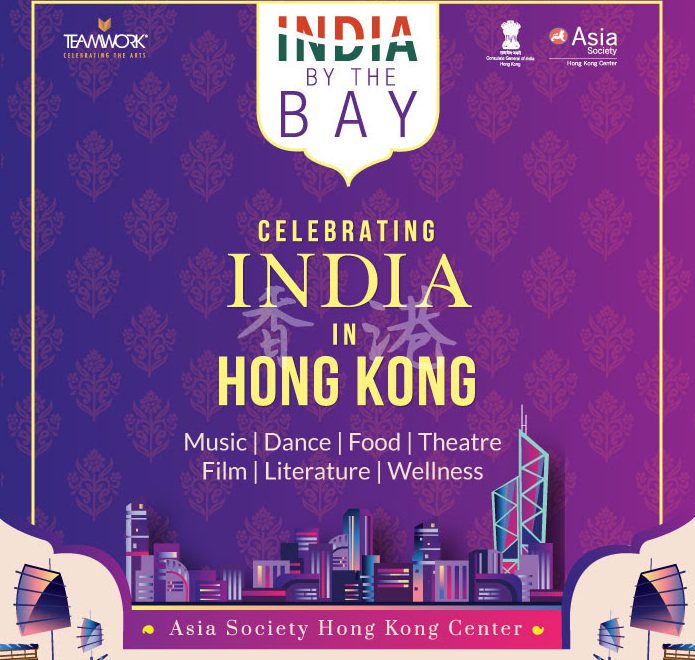 Co-Presented by Teamwork Arts, in partnership with Asia Society Hong Kong Center and supported by the Consulate General of India in Hong Kong, India by the Bay returns for its sixth edition from February 14 to 19, 2020.
The cultural landscape in Hong Kong has developed rapidly in the past decade with new venues, programming, art fairs, music concerts and it was the perfect time to introduce a diverse and extensive mix of Indian culture to the city. On the strength of its rich and diverse palette of programming, India by the Bay has put India firmly on Hong Kong's cultural landscape through a week-long celebration of the arts that includes the classical and contemporary, across genres of music, theatre, dance, food, wellness, film, and literature.
"India by the Bay is different because Hong Kong is a such a unique and special place," said Lakshmi Mahey Laroia, Festival Director, India by the Bay, Hong Kong. 
"India by the Bay is curated to ensure the programming is locally relevant and we make sure that it appeals to a cross section of people who are engaged with the arts," she confirmed.
This year sees a week of diverse events every evening and a weekend of multiple programming with 15 February dedicated to literature and 16 February dedicated to wellness events that include yoga, meditation, music, food, and inspirational stories.
The event has curated two mini-festivals into India by the Bay's week-long celebration of the arts. The weekend of literature and wellness with multiple programming is going to be an exciting and vibrant new addition to the line-up.
The Festival reaches out to a much wider audience than just Indians, across a diaspora of communities. "I applaud IBB for its dynamic inclusive programming and look forward to another successful collaboration," said Alice Alice S. Mong, Executive Director of Asia Society Hong Kong Center.

"I am grateful for the community support and continued success of India by the Bay in its 6th year.  It is through building the bridges of understanding that we can truly appreciate each other's culture and also appreciate where we come from and know who we are."
The festival is an amazing mixed bag of events and it would be difficult to pick a favourite. All the events are carefully chosen, with an impressive line of participants and world-class events.
That being said, the organisers feel the ones that should not be missed are East-West: The legacy, our first musical collaboration, with Maestro Ravi Shankar's renowned disciple Shubhendra Rao on the sitar and Saskia Rao – de Haas on the cello, Belle Shiu, a local pipa player (with kind permission of the Hong Kong Chinese Orchestra) and local Jazz guitarist Tjoe man Cheung. We are excited to present this as it reflects our effort to enable and create dialogue through cultural interaction.
The program highlights are:
Film – SPOTLIGHT: A riveting conversation with one of India's finest film personalities in a tale of grit and success in a conversation with Festival director Sanjoy K. Roy.
Literary Saturday: Sessions and interactions with a diverse mix of writers to celebrate books, ideas, creativity, dialogue, diversity, and intellectual discourse.
Gala Dinner: Celebrity Chef Picu serves up delicacies from regions across India and Raw Mango's Sanjay Garg talks to guests about India's spectacular textile legacy. Models showcase quintessentially Indian Raw Mango attire inspired by different parts of India in synchrony with the cuisine being served.
AIA Vitality Holistic Sunday: A day of meditation, yoga, music, Ayurveda, mindfulness, and storytelling to celebrate mindful living.
Music: East West – a legacy. Renowned sitar player, Shubendra Rao, disciple of Pandit Ravi Shankar, celebrates the centenary of his Guru's birth in a performance that showcases the collaborative elements of his Guru's legacy.
With Saskia Rao-de Haas on the cello, the evening will include the classical and traditional and also have collaborative performances with musicians playing the local pipa and the guitar.
Dance: One of India's oldest dance forms, Odissi, an ode to the divine, will enthrall audiences at India by the Bay with performances by the country's premier Odissi dance school SRJAN.

Theatre: Nothing like Lear by Vinay Pathak will portray Shakespeare's King Lear through the eyes of a clown, played by one of India's most powerful stage actors.
Priyanka Chauhan, Consul General of India in the Press release said, "We are delighted to bring the sixth edition of the annual India by the Bay cultural festival to Hong Kong in February 2020, in partnership with Teamwork Arts and Asia Society Hong Kong Center. The festival has been growing steadily over the past five years as an immensely popular and much-anticipated event in Hong Kong's cultural calendar, making 'IBB' a household name.
"This has been made possible because of the people behind IBB – the organisers, partners, sponsors, performers, and participants – whose cooperation and support have earned the festival the warmth and affection of its audiences."
Every year throws up its fair share of anecdotes and incidents that range from missed flights to technical glitches to a Bollywood star shopping in Wing-on and being recognised.  "It all works out in the end – the show goes on and we are excited about presenting our sixth edition in February 2020 … and we are so grateful to our family of supporters, partners, and sponsors who have enabled this," said Lakshmi.
Sanjoy K. Roy, Managing Director, Teamwork Arts & Festival Director said, "India by the Bay has come a long way in the past six years traversing a vast breadth of India and her essence. The Festival has brought India's personality to life with vigour in the heart of Hong Kong. These are the ties which bind the strongest as they are founded on the strength of art, literature, wellness and food – languages which are truly universal.
"We are utterly delighted to bring the Festival back year after year and are grateful to the love and support of all our partners and audiences." The festival does have a power-packed line up and people I shared this with in the community seemed interested and excited about it. For more information on the event and tickets, you can visit their website indiabythebay.com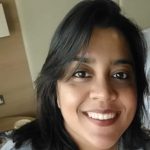 Smita is a multi-cultural freelance journalist, writer, and filmmaker based out of the US, London, Hong Kong, and India. Global Indian Stories is her brain-child. Created to chronicle diaspora stories written by Indians of all age groups, from different walks of life across the globe, Smita makes sure that the platform remains inclusive and positive.