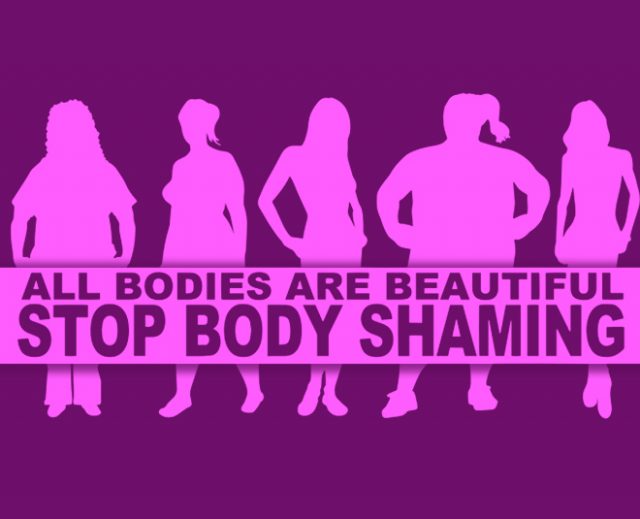 "The fear within us is our biggest enemy; get that out to conquer the world"
There was a time when I wondered how ladies wearing bikinis and bodysuits be so fit? The fitness indicated their amazing mental and physical health, and the ability to be fit enough mentally to embrace themselves. That is my understanding, based on my personal experience.
I used to buy lot of clothing that I did not muster the courage to wear because of my perception of my sagging body, lack of confidence and the shame in my mind.
As a mother of a teen, in my early forties, with Type-2 diabetes, high blood pressure, high cholesterol and many other health issues; I have suffered traumatic situations for over a decade. I felt that my life was totally doomed.
I went through an emotional roller coaster ride. I was ashamed of looking at myself. I was a sad and broken soul. I deprived myself from fun activities, suppressed myself from things that I treasured doing. I am a fashion enthusiast from my childhood. I love fashion and styling. I love to keep myself up-to-date.
I was fine till I got married in 2001 and my three missed abortions in the following years changed my life completely. I was traumatised physically and mentally. I delivered my son in October 2005 and then my journey of depression began. 
Forget about wearing a bikini, even wearing a saree or churidar/shalwar kameez seemed like a challenge for me. For a  happy go lucky person like me, I stopped caring about anything.  I laughed and make fun of myself, and let my humour take over, in a desperate bid to have people like me, despite how ugly i had turned.
I did all this knowingly, to avoid the bitterness inside me, the sadness in me, and ignore the failures of my life. I couldn't take the transformation from an energetic, fun loving beautiful young woman to what I had become.
I hid my body behind bulky swimwear when i went swimming and felt my self-confidence being snatched away from me. But I conquered my health issues with my strong mind – I decided to make lifestyle changes. This was no rocket science. It's all about using your common-sense. Think before you act, have faith in yourself and train your brain towards the kind of life you want for yourself or how amazing you want to see yourself to be. 
My advice is to stand in front of the mirror when you wake up, smile and tell yourself that you are strong, and you can have the best life. Tell yourself that "I am a happy soul and I want to stay happy for my entire life, because my happiness is my right."
Try this and see the magic it works for you. Happiness is very contagious. Once you are happy, you will see the people around you start to feel the same vibes and their life starts to be happy too. Is it not a fantastic thing to do for ourselves and for all our loved ones? When I look back, I start to understand that, everything was in my head.
Be it being unhealthy, unhappy, unfit, overweight, being not confident enough, body shaming myself; it was all in my head. These are some tips I can share from my experience:
We need to come forward and speak our heart out 

Developing a patient hearing ear is important 

Be kind to ourselves and those around us 

Respect everyone's space and situation
With a little warmth and support, we all can get over our turmoils and reservations. We are all beautiful in our own way. Our body gets fat or unhealthy with time or with ignorance, but it is very much fixable and is within our own control. But, getting obese emotionally or mentally is harmful. It is very important to keep our emotional level lean.Let's not get fatigued emotionally but get stronger mentally and emotionally to make our outer life better and happier. Our inner happiness will reflect on our posture and face. For being happy, size doesn't matter. Not encouraging being unhealthy, but there is nothing to be ashamed of.

Sometimes it is important to be little selfish for your own good. It is important to get some time out for yourself. Do some yoga, meditation. Bring a little change in your daily activity, food habits, sleeping routine etc. as per the requirement of your life, mind and body with some baby steps. It's all about just a push to start. Once it starts it will keep going, and very soon, you would realise how astonishingly things starts changing in your life what you've dreamed always.
Devoting to that manner or the positivity that you have introduced to your life it can take you to that level where you can have or make your life as you desired. It's important to love yourself, trust yourself and listen to your heart. If you're here, then only you can be the part of everyone's life OR everyone can be a part in your life. So, we must take care of ourselves so that we can take care of others. Never ever ignore yourself. Never..!!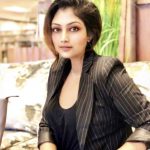 Reading-based Sanghamitra Das is a gastronomist, fashion enthusiast and a passionate cook. An artist by soul, and doting mother of a teenager son, fictional writing has been a passion for her from her childhood. Her debut with globalindianstories.org is an anecdotal piece, based around her experiences of body shaming.