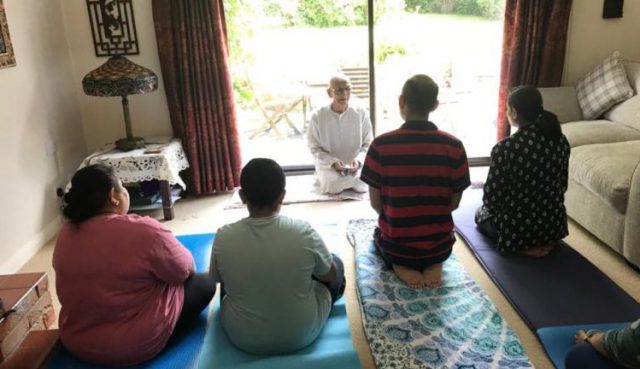 The world is in the peak of an epidemic and governments across the world have given a shout-out to the elderly (and those considered among the vulnerable group of citizens) to self-isolate in order to stay safe. It is the perfect time to exert those delightful time-management skills during old age.
I am a yoga instructor and have been practicing and teaching yoga in groups for decades now. The group yoga has stopped since the government has made self isolation mandatory for us, but we have tided over the adversities by continuing to implement yoga and meditation routinely within the confines of our homes. Yoga is a way of life for many elderly citizens like me, and that has made us mentally and physically resilient during these unprecedented times.
There has been no proven cure for the Coronavirus, scientifically known as COVID-19 and with no vaccine to prevent the disease, what can we, the senior citizens, the vulnerable lot do to save ourselves?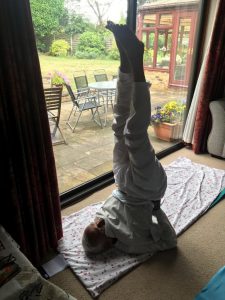 I feel that the most consequential step for us is to be mentally positive at this point. I for one, have no negative reaction towards the outbreak of the epidemic around me. I firmly believe that this is nature's way of detoxing every couple of decades, making us slow down, breathe and rejuvenate. Our creator, the almighty, is the Universal power. His energy touches us even before we are born and after we die. Our bodies die, but not our souls.
This body is the temple of the soul. It should be taken care of and kept in good condition if we want to lead a happy life. The mind is the expression of the soul and so it too should be purified.
Yoga is the way to inner awakening for the realisation of soul in us which gives immense pleasure and contentment. Soul and God is synonymous in one way. This is 'chi' in Chinese, 'Chaitanya shakti or Prana' in Sanskrit, 'Mana' in Hawaiian, 'Allah' in Islam and 'Ki' in Reiki.
Christians call 'God' and all other religions in the world have given different names to this Universal Live Nonphysical Energy which is Omnipotent, Omnipresent and Omniscient.
A real Yoga practitioner moulds the body and mind in such a way that he or she feels the presence of Cosmic Power (God) in every happening of life favourable or unfavourable.
We have got the desire and will power to reach this goal. Should we not try sincerely to make it a success?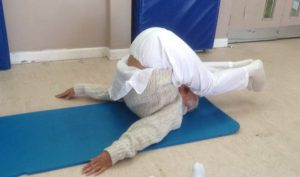 Apart from yoga, do wash your hands regularly for about 20 seconds, with soap and water or alcohol-based hand rub. Should you need to sneeze, cover your nose and mouth with a disposable tissue or flexed elbow. Stay at home and self-isolate from your family members if you are unwell, and if you still have to go out, do not forget to maintain social distancing from people by staying 3 feet away. 
You can contact the author, Rathindra Kisor Bhattacharya for more tips. AA-82, Sector-I, Salt Lake, Kolkata – 700064, India.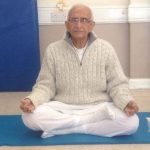 R. K. Bhattacharya is an 90-year-old practicing Yogi from India who can answer questions on Yogasan, Pranayam, and Meditation. He has worked with various groups in India, Singapore, and the UK who have benefitted from his experience, support, and guidance through discussions on vedanta, meditation, and yoga. Before retiring in 1990, he worked as an electrical engineer in the TATA Group. He has been in the pursuit of the health, happiness, and oneness with the Cosmic Power for more than six decades.