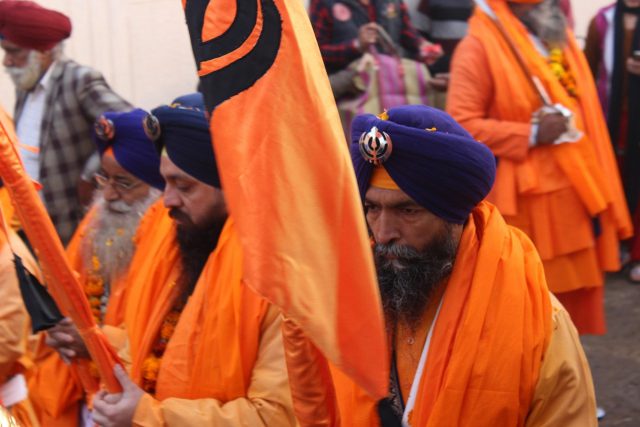 The world is reeling from a global coronavirus pandemic. Afghanistan's capital city, Kabul, went into lockdown for three weeks, beginning on 27 March. Residents are supposed to stay at home and avoid all non-essential travel. With bigger problems in the world, you might think that there would be some tolerance and understanding in these times, but clearly not.
I am sad to report that according to a recent new stories, the small remaining diaspora of Afghan Sikhs have been threatened by the ISIS-K to leave Afghanistan within ten days or get ready to be killed. A report from Sikh24.com mentioned that more that 24 people from the Sikh community and 8 from other communities have been killed in a suicide attack carried out at the Sri Guru Har Rai Sahib Ji Gurudwara, the Sikh temple in Kabul.
Despite the deployment of around 200 Afghan soldiers around the Gurudwara, terror organisations have been threatening the community with dire consequences if they ventured to pray at the Gurudwara. The Afghan Sikhs have asked to be allowed to travel safely out of Afghanistan, where they have been living for generations as ethnic minorities. With very few civil rights and a constant fear of attack and persecution from terror groups, the number of Sikh families living in Afghanistan has diminished substantially.
In my role as Chairman of the British Sikh Association, I condemn the most barbaric and murderous attack on innocent Sikhs in Kabul in their Gurudwara while they were praying. This is the most appalling act of cowardice against unarmed, innocent people.
I would like all the government to condemn this act especially the Muslim Council of Great Britain to condemn this horrible act in the name of religion.
I firmly believe that no religion ever appreciates the murder of a fellow humans. It is paramount that we unite against the common threat against peace, tranquility of our world by condemning this act and making sure that this never repeats itself.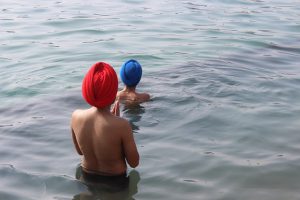 The Sikh community in Afghanistan dates back 200 years and they lived in solidarity with the Muslims in the pre-Taliban era. However, they face uncertainty under an increasingly intolerant regime. More incidents of discrimination and harassment against the community are said to be reported by the small diaspora of a few hundred families in Kabul and Jalalabad every single day.
The Afghan parliament rejected a decree issued by the Afghan President Hamid Karzai, that proposed Afghan Hindu and Sikh communities be given reserved seat in the Lower house of the Legislature. The Sikhs and religious minorities are barred from government jobs and, during the Taliban rule, were made to wear yellow armbands, hang yellow flags over their homes and businesses. The social exclusion and disrespect meted out towards the peace-loving, entrepreneurial, loyal and progressive Sikhs forced thousands of families to leave Afghanistan and take refuge in India and Pakistan.
The Sikhs believe that Guru Nanak visited Jalalabad in the 15th Century and that is why it's sacred to Sikhs in Afghanistan. But the continued violence, religious persecutions, social exclusion, increasing hatred, and discrimination against the minorities have been on the increase and Sikhs no longer feel safe in their country of their forefathers anymore. The International community needs to take notice of this mass forced religious minorities' torture and forced migration and condemn this bloody and shameful act immediately. 
When the diversity of the country is killed, so is the soul of the nation.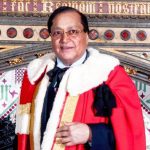 Lord Raminder Singh Ranger, Baron Ranger, CBE is a British businessman and the founder of Sun Mark, an international marketing and distribution company. He is also chairman and managing director of Sea Air and Land Forwarding. Both companies have received the Queen's Award for excellence in business. He is the chairman of the British Sikh Association and became Baron Ranger in October 2019 as part of Theresa May's resignation honours.