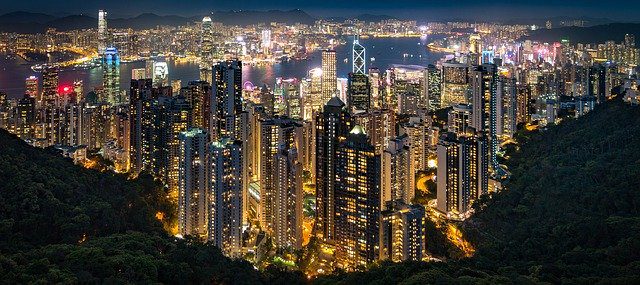 This year's International Day for the Elimination of Racial Discrimination was held 21 March in Hong Kong. It should have been a proud moment for a community who has struggled hard to overcome the obstacles from institutional discrimination and unfair policies to be where we are, but sadly that was not the case.
Let me introduce myself, my name is Jeffrey Andrews and I'm a born and bred Hong Konger of Indian origin and the first Hong Kong-trained ethnic minority registered social worker. I followed the video of the event which was hosted by the non-governmental organisation Caritas.
As part of the proceedings, Ricky Chu, the Chairperson of the Equal Opportunities Commission, gave a speech which was also broadcast live over Facebook. But I was shocked, upset, and  discouraged by some of the comments he made.
In particular I'm referring to this section: 'The focus of your persuasion is to the parent of the EM (ethnic minorities) family, particularly the female EM students, by then I know that many families will send their girls back to their home countries to marry etc something like the age of 12 or slightly older, so they have to go back to the parent countries stay there for couple years get married and even raise children and so 5 or 6 years later when they come back to HK they are already adults and miss this golden 6 years in mingling with the local society posing a lifelong difficulties for themselves when they come back to HK and these are cultural issues we need to overcome'.
I chose to take action and email him asking for an apology to the ethnic minorities. I mades sure that this email was also signed by 50 EM professionals from Hong Kong. This was not just myself with a personal issue, it was bigger than that, it affected a whole swathe of society.
I wrote how we are appalled on an occasion like the international day for the elimination of racial discrimination and the public platform hosted by a renowned NGO like Caritas which advocates for ethnic minority rights, that he would make such careless, stigmatising, and quite frankly tilting towards vilification of our EM community.
I felt he was basically implying that all the EMs are bringing their 12-year-old girls back to their home countries, lumping together Indians, Pakistanis, Bangladeshis, Filipinos, Indonesians, Sri Lankans, Iranian, Afghani, Burmese, Nepalese as one race and they all act in this so-called manner.
The email acknowledged that such incidents might indeed happen but it is a very small minority which then didn't warrant all ethnic minorities being accused of this practice. Given that I was the first social worker of Indian origin in Hong Kong, I felt very passionately about this and I made sure that the letter offered the opportunity for Ricky Chu to engage with all the undersigned, to have dialogue to better understand his views on the EM issues in Hong Kong and have an exchange so that we could enlighten him on the challenges we have been facing for decades.

In a prompt response, Ricky Chiu clarified that the statement he made was from an observation a local NGO had previously shared with him. "In this particular instance, I cited the NGO's observation as I was proposing that a community centre be set up in each of the 18 districts in Hong Kong to organise cross-cultural activities connecting ethnic minority youth with their Chinese counterparts," he said. "The reference I made served to illustrate the impact of gendered and cultural norms, such as marriage- and childbearing-related practices, on social integration and access to education and employment for some ethnic minority youths. In fact, I specifically mentioned that these were incidents reported by an NGO, precisely to avoid making generalisations of any sort."
I wasn't satisfied that this had addressed our original complaint. We still didn't have an apology, or a dialogue. So I replied, saying that whether it was an observation or not, was it appropriate in such a context to bring up something as sensitive like that when discussion of a more harmonious context would have been more in line with Equal Opportunities Commission.
I asked him whether he'd been to any schools in Hong Kong and had he then found a huge disparity in numbers between ethnic minority girls and boys. One story from an NGO doesn't speak for the whole community. So this stereotyping of girls being taken back to their homelands clearly isn't as big an issue as his anecdote suggested.
So I repeated my appeal. "It's great to hear you are meeting with NGOs and being present in ethnic minority communities, so hence I am requesting an unanswered part of my email, which is to have you meet with our group of ethnic minority leaders and influencers who very much want to have an open exchange with you and not other colleagues of yours in your place."
I am hoping that from Ricky Chu's faux pas that we can improve the situation for ethnic minorities in Hong Kong, that some good can come of this. Our goal must always be to improve today so we can all have a better tomorrow.
Jeffrey Andrews is Hong Kong's first ethnic minority social worker. This born and bred Hong Konger of Indian origin has his roots in the South Indian state of Tamil Nadu. He left behind a triad past to break down barriers and become a campaigner and activist for the rights and well being of ethnic minorities in Hong Kong. Jeffrey has been crusading for their rights for over a decade and is an inspiration for many migrant families in Hong Kong.