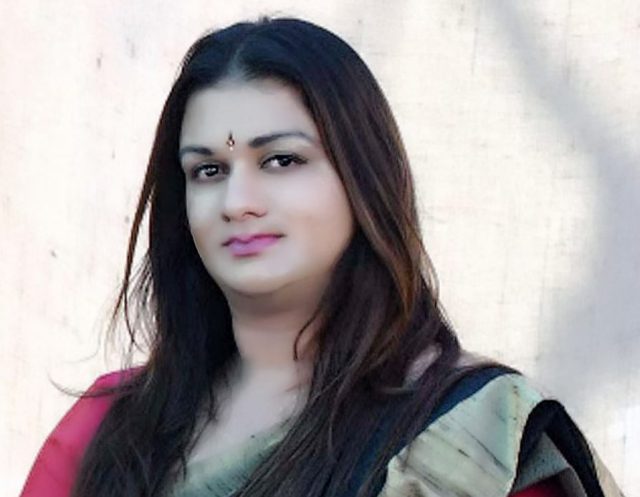 Apsara Reddy is the first trans-gender Indian politician, who has led the way and been an inspiration to thousands in the community in India and across the world. The inspirational leader was appointed the National General Secretary of All India Mahila (Women's) Congress, in January 2019 by the Congress President Rahul Gandhi.
The lockdown period imposed by the government of India to stop the spread of the deadly COVID-19 across India has been a difficult time for most, and especially for the marginalised, vulnerable sections of the society, and Apsara has been finding out ways to help those around her.
"The lockdown period has meant a lot of rethinking for me. Where are we headed as a race? Do we care enough for those around us? Especially with massive hoarding of essentials as the poor and stray dogs are left to starve. I've begun to focus on absolute necessities and downsized the household kitchen prep. Instead I spend my day feeding stray animals on the road close to home," says Apsara.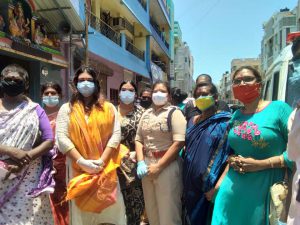 During her active lockdown period, the most vulnerable are women, children and stray animals who run the risk of heightened abuse, and Apsara has been finding ways of supporting them in Tamil Nadu, which is her home.
"Child Abuse statistics have increased and in my fight against this horrible issue I've been able to get convictions in multiple cases, but the sad part is that in India we don't have intervention and social services where the child is kept at a safe place while investigations are carried out. Most often the child goes back into the same house where the abuser lives.
"I'm raising funds to build a happy centre where kids can receive art therapy, counselling, basic education, and until they're 18 get moulded as human beings who have dealt with their trauma and aren't carriers of anger or victim syndrome, she said.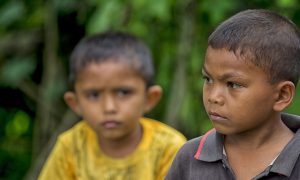 Apsara has been a media adviser to the Consulate General in Melbourne and launched a health campaign in Tamil Nadu with UNICEF. Understanding the added importance to maintain feminine hygiene during these times. Apsara has been distributing sanitary napkins in fisher hamlets close to her home. "I do this from within my car with a mask and gloves. I've learnt how women are still afraid to talk about pads or send their sons or husbands to fetch one for them. And in lockdown women are home and men are doing the galavanting to stores during the permitted hours."
Apsara is a trained journalist and developmental economist and  has also been a part of the leading media houses like the BBC World Service, The Hindu, and the Commonwealth Secretariat in London, among others.
This media and broadcasting professional is active with writing columns, hosting her television show and attaching herself to leading media houses and important consulates across continents. The successful professional has been a spokesperson in the European Parliament Session in Madrid, The World Pride Summit, UNICEF, Princeton University, and NASSCOM India.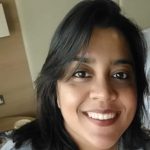 Smita is a multi-cultural freelance journalist, writer, and filmmaker based out of the US, London, Hong Kong, and India. Global Indian Stories is her brain-child. Created to chronicle diaspora stories written by Indians of all age groups, from different walks of life across the globe, Smita makes sure that the platform remains inclusive and positive.