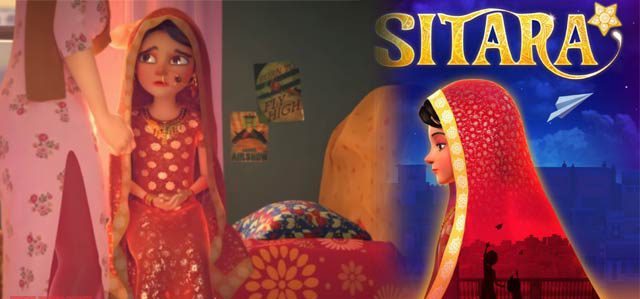 Sitara: Let Girls Dream, made by renowned two-time Academy and three-time Emmy Award-winning director Sharmeen Obaid-Chinoy, is the best film we've seen in the last weeks during the Coronavirus lockdown. It is out on Netflix. 
As sisters aged ten and eleven, we were quite excited when our mum showed us the trailer of the movie about two sisters in the city of Lahore, Pakistan, set nearly forty years back. The story of the film may be old, but we realised it is relevant even today.
Child marriage has to stop, not just in Asia, but in Africa, the USA and every part of the world. It is horrible to just be underestimated and considered for domestic work only. In the poorer countries, we have to give girls an opportunity to live their dreams. This right does not belong to the boys alone, so please stop treating them like burdens to be passed on from one house to the other. Stop snatching their dreams.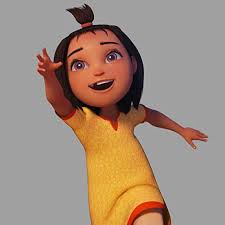 The short 15 minutes film is the story of a fourteen-year-old Pari who dreams of becoming a pilot. Her younger sister Mehr narrates the story and is the cutest, chubby-faced little character on earth. Through her eyes we see how her family is burdened under the culture of child marriage in Pakistan. Her sister Pari's dreams are crushed like many other young girls in Pakistan and around the world.
When the movie started, we were expecting something bad to happen, but at the same time hoped that the dad would change his mind because his decisions would make his family miserable. It made us really sad to see Pari, but we were happy for Mehr and that she was spared at the end.
The animation film did not have a single dialogue, and yet it said so much. The characters had expressions that were realistic, we could understand every detail and felt happy, excited, anxious and sad along with them.
Sitara is a very powerful and meaningful film with a strong statement that had to be made and heard. The director Sharmeen Obaid-Chinoy did that very well without making it dramatic.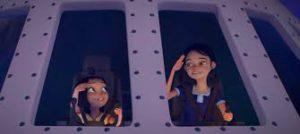 It is a very touching film and some parts are really sad, but the joyous bits are very realistic. We sisters share a room and we often stay up at night to play and have fun like Mehr and Pari did, and we enjoyed their little adventures.
We also liked the characters. The dad was kind, but tied by traditional values and the mother helpless. The mother was a victim of child marriage herself and had tried to fight for her daughter Pari. She tells her husband that Pari should be allowed to dream like their son. The brother and Mehr were too young to stand up for Pari, but he takes a stand and decides to protect Mehr when Pari gets married.
After the movie got over, we saw our mum feeling very emotional. When we asked her why, she remembered her school friend who got married at the age of 16 to an older man and left for Jeddah. She soon lost contact with her, but said her friend was a brilliant student and had wanted to become a doctor.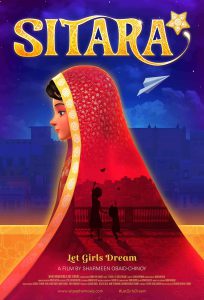 We sat with mum, and felt privileged that we had so many opportunities, so much and yet complained about the little things that now seemed unimportant. We researched on child marriage and how we can stop it and support NGOs that worked for the cause.
The melodious music of the film, composed by Grammy and Emmy Award-Winning composer Laura Karpman was a winner. The only thing we were envious of about Pari, is the paper planes that she made. We wish we could make paper planes that could take flight the way Pari's planes did.
Here is a trailer of the film: https://youtu.be/EztDSGZb2xY