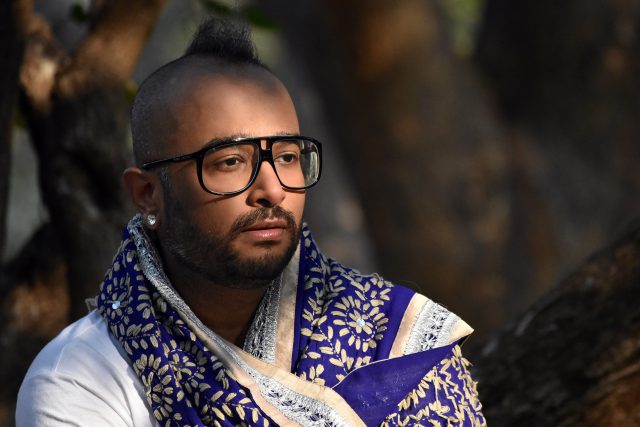 The COVID-19 pandemic has been one of the worst epidemics that the world has witnessed within living memory. The lockdown imposed by governments across the world has been a huge setback for industries across the world, and for many in the busy Bollywood industry, this shutdown has spelt doom for the thousands making their living out of it.
Faraz Arif Ansari, one of the youngest director-producers in Bollywood, has been making waves with a series of successful projects. They (Faraz identifies as non-binary) were the Director, Writer, and Producer of Sisak and Director, Writer, and Co-Producer of Sheer Qorma, and has been keeping active during this lockdown.
"Being someone who always works in hibernation and isolation during writing, this shutdown should've been a blessing but it isn't. Also, what has been very damaging is the fact that my next film was about the start it's journey and because of the pandemic, that has taken a halt until the situation eases out," says Faraz.
Faraz has not been worried about not being productive, because these are unprecedented and anxious times. "Sometimes, it is okay to hurt and allow yourself the time to heal. There are good days and bad days, inspiring days and days when you want to reach out and make sure others around you are well."
"Luckily, we live in a digital age and that has given us access to the lives of each other. I have been using my social media accounts to engage with people by keeping my DMs open. Sometimes, it helps in knowing that we are not alone — that there are people who are listening to us, there for us and we could reach out to them, if it goes downhill."
Not all are as privileged during a lockdown and Faraz has been helping raise funds to support the transgender community as well as individuals who live on daily wages in the Bollywood film industry.
"Along with the Keshav Suri Foundation, I've been helping them raise funds for the Indian transgender community to support them through this shutdown."
"With the help of my family, we've been feeding the stray animals in our neighbourhood, as we always do. It used to be once a day earlier but now during the shutdown, we make sure we feed them at least twice a day."
"The greatest wisdom that has come through this is that our world needs healing and that healing will come by each one of us healing ourselves and the world around us by being kinder, by using love as a medium, and by finding ways to support one another for we are in this together, like we always have been. It's just that, it had to be a pandemic for us to see it all the more clearly."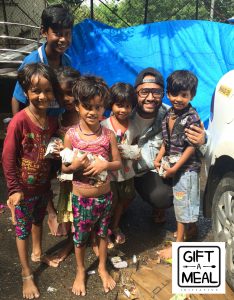 When not working behind the camera, Faraz conducts cinema and theatre sessions for the underprivileged children across the slums of Mumbai and trains them to write screenplays and direct their own short films along with film appreciation sessions.
Faraz has also been hosting free acting workshops for the transgender community across Mumbai and Delhi. Faraz runs a charitable initiative called 'Gift A Meal' which works at the grassroots level and provides meals to the street children across Mumbai and Delhi.
Faraz started their film career as a co-writer with Mr. Amole Gupte. India's First Silent LGBTQ Love Story, 'Sisak' was directed, written, and produced by Faraz and became the first Indian film to have won 59 prestigious International Awards. Other accomplishments include having been associate director and executive producer on Fox Star's 'Stanley Ka Dabba', released in May, 2011.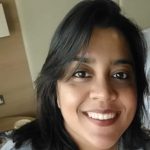 Smita is a multi-cultural freelance journalist, writer, and filmmaker based out of the US, London, Hong Kong, and India. Global Indian Stories is her brain-child. Created to chronicle diaspora stories written by Indians of all age groups, from different walks of life across the globe, Smita makes sure that the platform remains inclusive and positive.