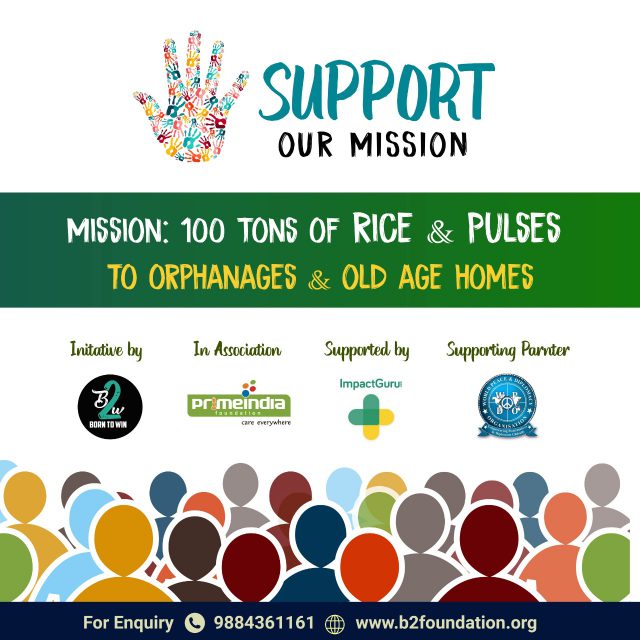 Our initiative Mission 100 Tonnes was born out of distress calls we received from old age homes, orphanages, and pet shelters in Chennai, during the government-imposed lockdown in India three weeks back. Since then, there has been no looking back for us.
The number of marginalised people requiring help during the unprecedented time of the COVID-19 outbreak has increased substantially and we announced collecting 100 tons of rice for relief measures to help daily wage earners and the poor who have been severely impacted by the lockdown.
People were quite taken by surprise due to our ambitious targets. We received messages like "do you even know the meaning of a 100 tons???" But we were determined to move ahead.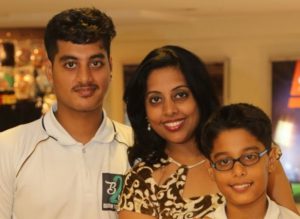 My mum, Varsha Aswani has always been my pillar of strength. She helped me put out an appeal to, what felt like an entire universe. Many friends joined us and we now have a strong team. We do not deal in cash transactions, instead we request our well wishers to support us in kind. As of now, my mom handles 17 WhatsApp groups that make the donations and we coordinate round the clock for collections and donations.
With the donations we are able to feed close to a 1,000 people, and have distributed biscuits, water, and vegetables to many more. To be honest, we have lost count and we've stopped even trying to count. Nobody should be hungry, none should be suffering at this time.
Our initiatives have been supported by H. Jayalakshmi, Deputy Commissioner of Police, special wing for crime against women and children, who joins us for distributing food whenever possible. We joined hands with Svacch and distributed 5,000 sanitary napkins and much more in the process.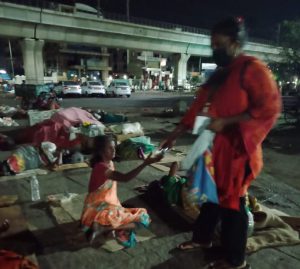 Two years back in 2018 we ran an initiative called "Rise for Rice". Ek Mutthi Chawal, or Rise for Rice, was started to help feed the Needy. We requested apartments to place a provision box and collect provisions that we could then distribute to the daily wage earners.
The mission was to collect five tons of rice so we could distribute it to the needy. We met up with managers of several supermarkets, play schools, book stores, and even approached people for individual donations from apartment blocks. It was a challenge, but we managed to get our target of collecting the six tonnes and were honoured to be felicitated by our honourable Health minister Dr Vijay Baskar.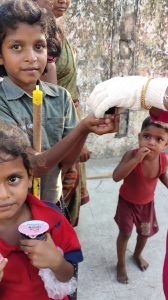 We are blessed to receive continuous support from our well wishers. We have a team in Kolkata. Zaruf, aged 14, and his family were inspired by our initiative and have joined us to Feed the Needy. They do so everyday and send us photographs of their initiative.
Supported by Sankalp Beautiful World and M auto, we initiated the Make Your Own Mask Initiative to help SHGs specially challenged and destitute women who stitch cloth-bags, to use their skills to make reusable, washable cloth masks for sustainability. We have completed the first order successfully.
We distributed our collections to old age homes, orphanages, and pet shelters. We were lucky to receive a call from one of founders of Sankalp Beautiful World who connected us with Epigamia and Pedigree. While I have always been the hands-on person in the team, the lockdown has taught me how to work from home, be a lot more disciplined. I have realised that consistency and hard works leads us to achieve our goals.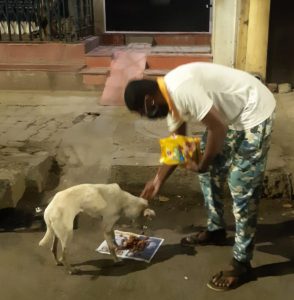 I personally make the creatives, weekly summaries, handle social media, and paint cloth banners for our team. I have never stepped out and have been following the government guidelines during the lockdown, but this has been the busiest time for us. My team, with the requisite permissions to distribute the relief have been actively trying to reach out to as many people as possible. 
Mom Varsha has been handling the calls and co-ordinating with the teams to make sure that we do our best. Our team works round the clock and we pray for everyone's wellbeing, and especially for the ones on the ground. I would like to thank some of our donors whose generous contributions have gone a long way to help so many.
Our pillars of strength are Le cafe in Nugunbakkam. The food is cooked in the kitchen, packed and distributed to the needy. Right from picking up the provisions to maintaining social distancing, our distribution team takes equal responsibility to make sure we complete our mission. We receive calls from authorities who guide us and even join us for the distribution, specially in the slum areas.
We receive messages, showering our generation with blessings and will people look up to us and we make sure we don't disappoint anyone.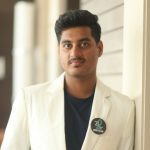 Jai is a 17-year-old resident of Chennai and the Founder of
'Born to Win' - an organisation that Initiates and supports various social causes. He is also a motivational speaker, a passionate Marathon runner and a Humanitarian World Peace Diplomacy Ambassador for WPDO.