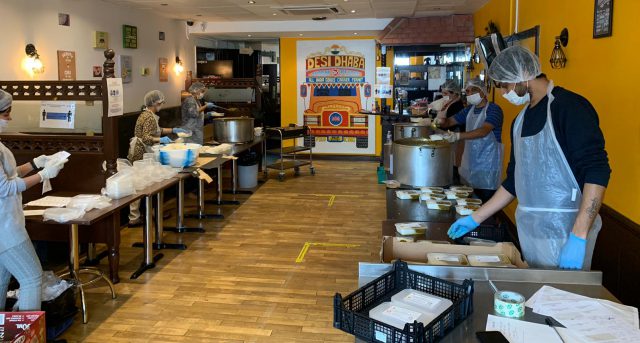 Chinten Pandya, a civil engineer and restaurant owner of Desi Dhaba, had to close his businesses following the government's guidelines but he and his wife Mona have never been busier. They are using his Feb-launched restaurant to feed hundreds of NHS workers, the vulnerable and needy in the community. The Wembley-based Director of Apna Construction Ltd. has turned the restaurant into an open kitchen for procuring freshly cooked meals everyday. globalindianstories.org caught up with this humble entrepreneur in praise of his community initiative and to understand his project better.
GIS: Congratulations on the brilliant work that you are doing in such unprecedented times. Can you tell us a little more about the project – the thoughts behind it and how this initiative came into being?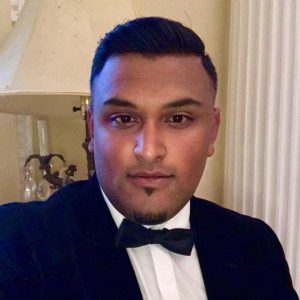 Chinten: "Thank you for giving me the opportunity to talk about what we are doing. Mona and I recently opened Desi Dhaba on Ealing Road, Wembley in February of this year and shortly after the government announced that all bars and restaurants needed to close due to the rising severity of the COVID-19 pandemic.
"At that point we decided that we wanted to do something to support our national health service (NHS) and vulnerable, elderly individuals within our community. We began providing free hot Indian vegetarian meals to NHS trusts and individuals across London and to date have cooked, prepared, and distributed approximately 48,000 meals."
GIS: How did this idea come along in the initial days of the outbreak?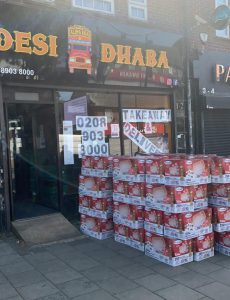 Chinten: "When the government issued that all restaurants and bars needed to close, Mona and I were left with a decision that we either close completely or we can use the facilities we have to try to support those working tirelessly in the NHS for us during this difficult time. Mona herself works in the NHS especially with vulnerable, elderly individuals and we have many family members who are doctors, nurses, NHS key-workers on the front line working incredibly hard to ensure the public's safety and well being.
"This is a cause close to our heart and we wanted to give back to our community. We have been so fortunate to meet many like-minded individuals and organisations who have been key in supporting us and ensuring that we can widen our reach and supply free hot meals to those in need.
GIS: This is a mammoth task you've undertaken. Who's helping you with this initiative?
"Jalaram Mandir Greenford, Umesh Chotai from Fresh Veg Supplies Ltd, Sanjay Morzaria from Little Darling Childcare, Narmeen Kara from Jubilee Printers, Rupal Pandya from Hindu Council PRO, Sandip Ruparelia from Premier banqueting Hall Harrow, Chetan Harpale (SEVA DAY) and Hena Hirani from Hindu Sevika Semiti and Seva Day, our fantastic logistics team Jigar Patel and Meera Patel, our incredibly chef Davinder Singh, Sonu Prashar and our kitchen team have all been incredible in supporting our cause and with there support we have been able to achieve so much so far.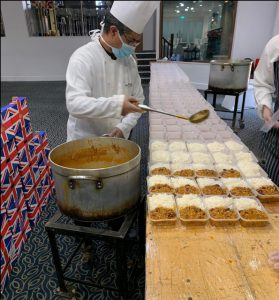 "Our wonderful chefs, courageous volunteers, donors, and members of the wider community and Indian community across London and the UK have so generously and graciously supported us and we are overwhelmed with the love and well wishes we have received.
GIS: How are you managing it logistically amidst such unprecedented times and social distancing?
Chinten: "We have safety protocols in place to ensure that our volunteers, chefs, delivery drivers all have social distancing when working in mutual areas, we ensure that we only have the relevant number of volunteers present on site that are needed.
"We have PPE wear available and all members must wear gloves, hair nets, aprons, and face masks. It is imperative for us to ensure the safety of everyone working with us and we ensure all government protocols and procedures are abided to."
GIS: Do you have an appeal to help? What are your views on how we should be giving to society in the days of the COVID-19?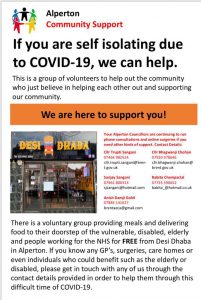 Chinten: "These are unprecedented times, communities are getting together in an incredible way and supporting each other during this difficult time. We truly believe nothing is too little or too much. Simply calling friends to make sure they are well and safe, to providing support through free meals or help with shopping, we believe whatever you can do during this time will help.
"We are trying to support and give back to our community in any way that we can, there are many other individuals doing the same which is amazing. As long as we all work safely we can get through this difficult time together."
GIS: Do you plan to extend your initiative to impact more people? Is there a way that people can donate or volunteer for the initiative?
Chinten: "We would like to help as many NHS trusts and individuals that we can. With the support of our fantastic community I'm sure we will be able to widen our reach to help more people.
"If anyone would like to volunteer or call us for help or support with free meals, we would kindly ask them to contact us at Desi Dhaba on +44 2089038000 or leave a WhatsApp text on +44 7950602031."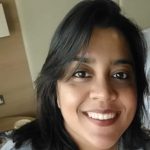 Smita is a multi-cultural freelance journalist, writer, and filmmaker based out of the US, London, Hong Kong, and India. Global Indian Stories is her brain-child. Created to chronicle diaspora stories written by Indians of all age groups, from different walks of life across the globe, Smita makes sure that the platform remains inclusive and positive.