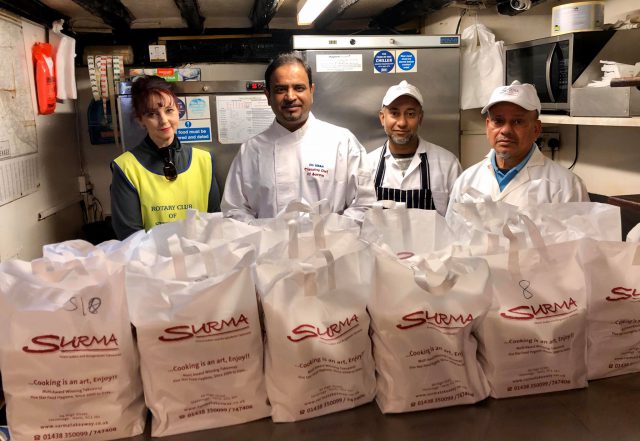 The holy month of Ramadan 2020 will be remembered in history for coinciding with one of the worst pandemics of all time, and this has changed the way Ramadan is being observed globally this year. However this has not dampened the spirit of compassion and generosity during this sacred time.
Celebrated chef Oli Khan FRSA and Surma takeaway in Stevenage have committed to give 5,000 complimentary hot and cold meals to NHS frontline staff, as a gesture of gratitude and acknowledgement for their contributions, to help tide them over during this stressful and pressured time. Surma has also been providing complimentary food to other key workers in care homes, ambulance and fire services, postmen, bin workers, and people with disabilities.
"We have been providing meals since the pandemic has begun here in UK," said Oli Khan. "So far, we have delivered to Lister Hospital in Stevenage several times, QEll Hospital in Welwyn Garden City, Mount Vernon Hospital, hospices in Northwood, Great Ormond Street Hospital (GOSH) London, the Royal Free Hospital in London, and plan to reach out and deliver to many more hospitals around England in the coming weeks and months."

"We provided Ramadan Big Iftar at the East and North Hertfordshire NHS Trust today (30th April)," confirmed Oli. "May your Ramadan be blessed and May Allah accept your good and sincere intentions to donate in this month of Ramadan.
"Please donate generously, as the reward you get now is 70 times more than a normal donation! Ramadan Mubarak. Stay safe and have a blessed Ramadan," wished Oli to one and all.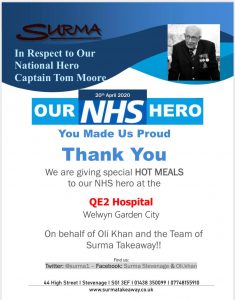 Oli is a celebrated chef, and has been awarded by her majesty the Queen for his contributions to the British Curry industry. He was the Former Secretary General and Senior Vice President for the Bangladesh Caterers Association and a campaigner for the rights of Indian and Bangladeshi restaurant workers in the UK.
Oli entered the Guinness Book of World Records for making the largest Onion Bhaji in February this year. After treating the crew and those present on site, he had fed scrumptious bhaji to the homeless. You can read more about Oli's Onion Bhaji project at the link below:
https://globalindianstories.org/index.php/2020/02/07/oli-khan-decimates-guinness-world-record-for-largest-onion-bhaji/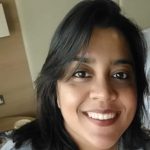 Smita is a multi-cultural freelance journalist, writer, and filmmaker based out of the US, London, Hong Kong, and India. Global Indian Stories is her brain-child. Created to chronicle diaspora stories written by Indians of all age groups, from different walks of life across the globe, Smita makes sure that the platform remains inclusive and positive.