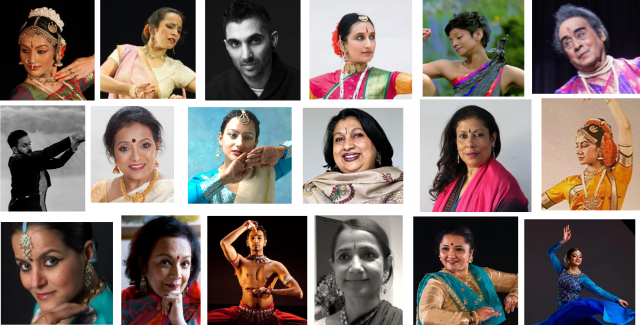 During lockdown, one of the things we art audiences are missing the most is being able to watch live performances. In the generosity of the universe, many top artists have been performing online for free. However, for London-based producer director and performing arts consultant Mira Kaushik, there was still something missing.
"While the desire for viewing performances was being satisfied somewhat by these online performances, me and some friends – many of who are artists themselves – still felt we were missing a deep connect," says Mira.
"I realised this was the time for us to be able to get to know some of these prolific artists in a deeper, more personal way. I spoke to my friend and marketing professional Ambika Kucheria and the idea of Manch UK was born."

Manch UK is a virtual stage on Facebook where some of UK's top South Asian dancers open their hearts and homes in an intimate half-hour live session. The format of the session is free-flowing, so artists share everything from early childhood memories to formative creative experiences, acknowledging their gurus and influencers and also their struggles. The sessions are beautifully interspersed with a sharing of some artistic endeavour – a Sufi dance piece, a Carnatic song rendition or a self-penned poem.
The Manch team is powered by a small but perfectly formed group of dedicated volunteers – development practitioner Subhaluxmi Mukherji, Kathak dancer Vidya Patel and Bharatnatyam dancer Suhani Dhanki, in addition to Mira and Ambika. And while the team work with creativity, precision and speed, they prefer to remain in the background, letting the artists take centrestage.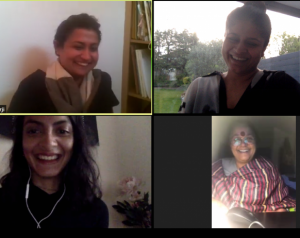 The ambition is to feature 30 of UK's top South Asian dancers over 30 days and the list is formidable. It includes veteran dancers such as Pratap Pawar, Nahid Siddiqui, Sujata Banerjee and Pushkala Gopal; some of UK's most recognised artists such as Sonia Sabri, Gauri Sharma Tripathi, Aakash Odedra, Urja Thakore and Nina Rajarani; to the young generation creating waves such as Vidya Patel, Suhani Dhanki and Sooraj Subramaniam.
"The response has been overwhelming from both artists and audiences which makes us think there was clearly a need for such a sharing platform," says Suhani Dhanki, one from the team. 
"In these strange times, it feels rather fitting to be able to have a cosy conversation albeit virtually with these artists who we otherwise only get to see from the distance of a stage," she says. 
The sessions take place live on the Manch UK Facebook page every day at 6pm (UK time). With social distancing, the artists are having to replace professionally stage-managed shows with homegrown self-managed technology along with remote support from the Manch UK team.
"We do get our share of technical glitches, but we feel this is part of the raw, organic nature of this platform. It doesn't need to be perfect, and audiences get that. We think this is also in keeping with the current world situation which is unplanned, un-staged," says Mira. The 'Meet the artist' sessions are on every day till 24 May, at 6pm on Manch UK Facebook page.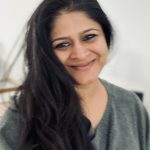 Ambika Kucheria is a marketing consultant and Director with communication work that spans sectors, ranging across education, hospitality, charities and the arts sector. Her first love remains writing and she has written for a variety of business and political publications including India Today UK.