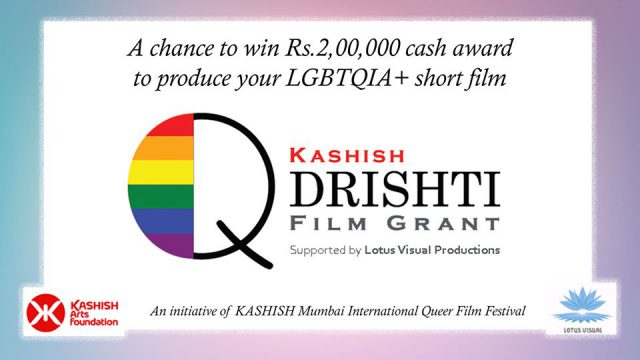 Call for submissions open to KASHISH QDrishti Film Grant 2020
KASHISH, Mumbai International Queer Film Festival, South Asia's biggest and India's most mainstream LGBTQ film festival has launched a submission call for the KASHISH QDrishti Film Grant 2020 that offers Rs.2,00,000 to emerging Indian filmmaker to make a LGBTQIA+ short film between 10-15 mins. The grant is supported by Lotus Visual Productions, a production company based in UK/India.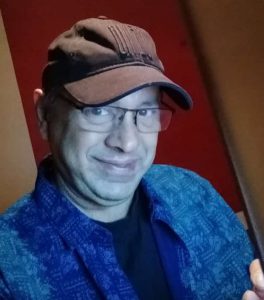 "KASHISH has always been at the forefront of nurturing Indian LGBTQ cinema by developing, exhibiting, promoting and distributing Indian LGBTQ+ content across India and globally. This initiative is setting a further pace to the endeavours and enabling Indian LGBTQ+ lives to come alive on screens", said Sridhar Rangayan, festival director of KASHISH.
"The pandemic induced lockdown has shown us the power of film and media to help us cope with uncertain times and at the same time enkindled the desire to boldly express, to be seen, to be heard, to reach out, and to connect," said Neeraj from Lotus Visual Productions.
"Enduring these challenging times, Lotus Visual Productions in our proud partnership with KASHISH Mumbai International Queer Film Festival is excited to expand our ongoing commitment to LGBTQ+ independent cinema by opening up the QDrishti grant of Rs. 2,00,000 to all Indian Directors to inspire them to bring stories on sexual minorities to the screen.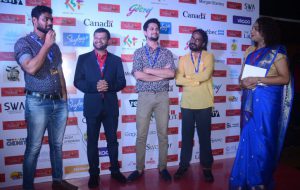 Here is wishing all the film makers the very best in their quest for documenting queer lives, stories, struggles, aspirations, activism, and history", says Neeraj. Since 2016 KASHISH Mumbai International Queer Film Festival has been offering the KASHISH QDrishti Film Grant of Rs.1,00,000 sponsored by Lotus Visual Productions to an emerging director whose film was in competition at the festival, to make another LGBTQIA+ themed short film.
Three films have already been produced under this initiative: Physicality (2017) by V.Ramanathan, Languages (2018) by Debadrita Bose, Catch The Light (2019) by Siddharth Chauhan and the fourth one for 2020 is under production.
This year, for the first time KASHISH 2020 is opening a call for screenplays so that the festival can access a larger pool of filmmakers, and also the stakes have been raised. From the submissions, 5 screenplays will be shortlisted for a pitching session in front of Jury members during KASHISH 2020 to be held in September 2020 in Mumbai or virtually. The winner will be announced on the closing night of KASHISH 2020.
To submit, please Register at https://www.instamojo.com/KASHISH_MIQFF/kashish-qdrishti-film-grant-2020/ by paying Rs.1000 per submission. Submission Deadline is Sunday, June 28, 2020.
About KASHISH Mumbai International Queer Film Festival
Voted as one of the Top 5 LGBT Film Festival in the World, KASHISH Mumbai International Queer Film Festival is South Asia's biggest queer film festival and the first LGBT film festival in India to be held in a mainstream theatre. Founded in 2010, KASHISH is held over 5 days at three venues.
It is the first Indian LGBT festival to be held with approval by the Information & Broadcasting Ministry, Government of India. Besides the annual film festival its other initiatives are KASHISH Forward – India's first travelling campus LGBTQ film festival, KASHISH Global – that facilitates screening of Indian LGBTQ films across the world, Best of KASHISH film screenings and KASHISH Chalchitra Utsav – a festival of LGBTQ films in regional languages. More information at http://mumbaiqueerfest.com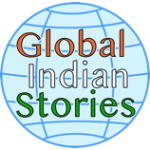 Global Indian Stories team
This story has been posted by the Global Indian Stories team, having been found or sent to one of us. It will have been sent via a channel where there is no specific author to attribute the story to.