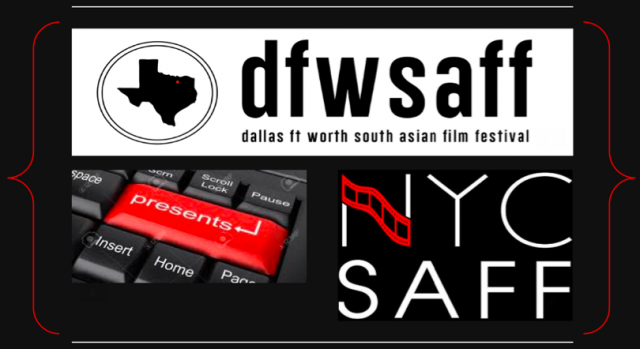 The Corona Virus is not just a pandemic, it is fast shaping the global economy and with it the fortunes of countless businesses and cultural events. Finding something frustrating and seeing an opportunity to make it better is what entrepreneurship is all about, says Sir Richard Branson, Founder of the Virgin Group, a British business magnate, investor, author and philanthropist. This quote cannot be more relevant than in a scenario with the looming global pandemic coronavirus spreading its reach.
Stock markets have crashed, international travel has been banned, borders have been shut – deeply impacting tourism and event-based businesses. While businesses are grappling with these uncontrollable turns of events, some smart entrepreneurs are turning these obstacles into rewarding entities that can help social causes.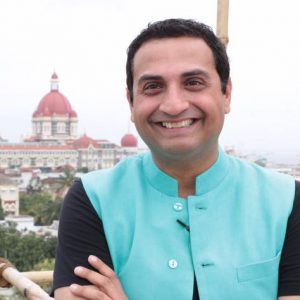 "We are using the idea and the concept of a film festival, but we are making it bigger and better," confirmed DFW SAFF and NYC SAFF Founder and Festivals Director Jitin Hingorani, in an exclusive interview with globalindianstories.org.
"We have curated a diverse lineup of escapist cinema that will enable people to forget what is going on in the world for just two hours each week," he said. 
Sister South Asian Film Festivals DFW SAFF and NYC SAFF, both conceptualised, curated and produced by Dallas and NYC-based, PR and events management firm JINGO Media, (that Jitin Hingorani heads as the CEO) are about to embark on a new digital chapter of their six-year combined journey.

They co-present ECSA, Escapist Cinema of South Asia, a seven-week, online series running from May 16th to June 27th, that will live stream a new film(s) every Saturday night (7pm to 10pm CDT) to entertain, engage, and educate cinephiles who are observing shelter-in-place during the pandemic anywhere in the world.

He explained further through a statement: "The cinema-going world, as we know it, is changing drastically, as local theatres shut shop and major chains consider filing for bankruptcy. Since everyone is now consuming content online, film festivals, an important cog in the wheel of the entertainment ecosystem, are forced to react to this major shift in viewing behaviour and adapt their formats accordingly. This is why, in lieu of hosting live festivals this year, we are moving all of the content online and opening up our films to a national and, in most cases, international audience."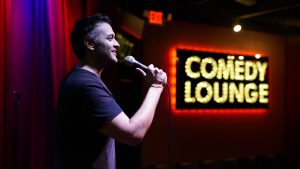 ECSA will showcase World, North American or U.S. premieres of shorts, documentaries and feature films curated around a specific theme over the seven-week period. Each live stream will be followed by a Zoom post-screening Q&A with actors and directors; audience members can engage by asking questions through live chat.

Screenings are FREE for lifetime members of DFW SAFF and will cost the general public $6 per block of programming (to commemorate six years of festival production).
Audience members can log in to www.onlinefest.us from anywhere in the country (or the world for certain screenings), create an account, pay for their screenings in advance and receive reminders leading up the live event(s).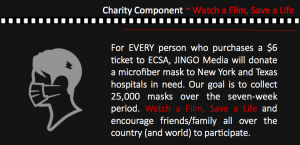 Watch a film, save a life: For every ticket sold, the festival will donate a microfiber face mask to Texas and NYC hospitals in need. The goal is to collect 25,000 masks over the seven weeks and help keep US medical workers safe on the front lines. The more people who watch, the more people we will protect.
The series will kick off on Saturday, May 16th at 7pm CDT with "Pandemic Programming," a collection of short films focused on how the coronavirus has affected our lives and created "a new normal" through social distancing, stay-at-home orders, online dependence and long lines at the grocery stores.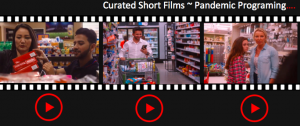 The rest of the programming for the month of May is also available HERE. June's programming is still in the works.
"Artists create their most brilliant work in times of peril; through ECSA, we celebrate those artists…and, ultimately, celebrate being alive!," Jitin concluded.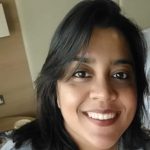 Smita is a multi-cultural freelance journalist, writer, and filmmaker based out of the US, London, Hong Kong, and India. Global Indian Stories is her brain-child. Created to chronicle diaspora stories written by Indians of all age groups, from different walks of life across the globe, Smita makes sure that the platform remains inclusive and positive.