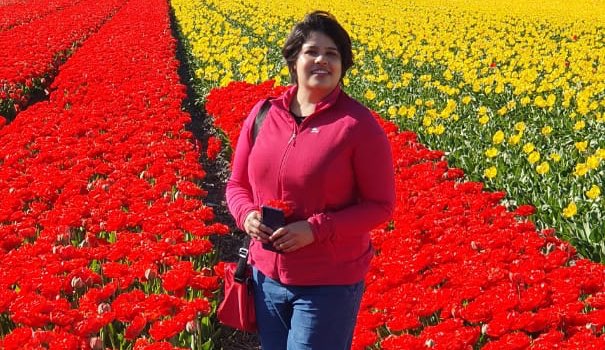 It was in November last year, when we decided to visit Europe. We wanted to cover about seven European nations. As our journey date was approaching, an unprecedented global crisis was unfolding fast.
Covid-19 or Coronavirus, has taken the world by surprise. The unpreparedness of countries to deal with this virus has been exposed at various stages.
We were also quite oblivious of its enormity.
First phase of our trip
As per our plan, my 70+ parents and I left for the UK on 11th March. It was business as usual at the airports. We didn't come across a single thermal screening either at Delhi international airport or at the transit airport which was at Istanbul airport.
However, when we arrived at Gatwick Airport, the airport was barren. Not a single passenger, except our flight passengers and limited airport staff were present.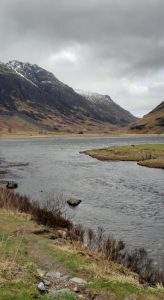 The next 10 days in London and Scotland were quite normal. We went around the National Art Gallery at Trafalgar Square and Tower Museum, without any restrictions and hassles. We took the train from Paddington Station to Oxford and Bath. We ate at restaurants and enjoyed an evening swig at one of the pubs. Nothing was closed.
I remember an incident, when we were travelling to Bath, my parents and I were wearing the mouth masks. A family inside the tube was quite worried, and we could hear murmurs that we may be infected with the virus, and that's why we were wearing the face masks. Well that was the day, we three decided not to wear masks again in order to avoid attracting any unwanted attention.
Days passed, after Scotland, we came to the Netherlands. We were supposed to stay between Dam Square and Amsterdam Centraal train station. I still remember how excited we were when we first entered our hotel room. The view was mesmerising. But we had no clue as to what was awaiting us.
Stuck in Amsterdam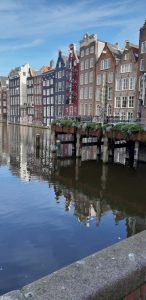 After about two-days stay here, we were supposed to go to Brussels. But we heard that the Government had closed the border between Holland and Belgium. Our hotel in Belgium, cancelled our stay. This meant that we had no where to go, except stay in Amsterdam and wait for the flight back home.
Beginning of intelligent lockdown
Well as they call it here in Netherlands, it's an intelligent lockdown. you can travel outside, but maintaining a distance of 1.5m is imperative. Everywhere you go, you are informed of the advisory.
From 19th March onwards we are in the Netherlands. We have stayed in about three hotels here.
Life under lockdown
When we were informed that India had further extended the travel ban post 31st March, we contacted the Indian Embassy at The Hague. Thankfully, they have taken care of our stay and food here. We are amongst about 50 Indian families who are being put up in this hotel.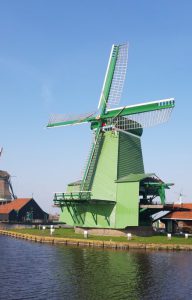 Life is not at all cruel here. We have got freedom to move about. And as there are many Indian families here, we sit and talk in the hotel lobby. We spend our days indulging in activities like playing dumb charades, board and card games.
Well, a typical day starts with breakfast at around 9am. Around 1pm, lunch is served and dinner arrives around 8pm. In between that time, we try to keep ourselves busy.
I realised one of the best way to keep ourselves busy is to take long walks. The Netherlands is a beautiful country. Its breathtaking canals and tulip gardens are a treat for the eyes.
We are thankful to God, that we are stuck here in this beautiful country. People are warm and welcoming.
But we are still counting the days. We are yet to get a date of return. Hopefully we would be back soon, but the experience of an extended vacation will always be dear to my heart.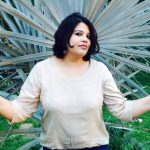 Parshwati is a former media person working in Communications and PR. She loves to travel with her parents and was on her Europe tour with them, when India announced a travel ban to contain the pandemic. Since 19 March, she is stuck in Hooffdorp, near Amsterdam along with her elderly parents. This piece is a recollection of memories of her journey during this unprecedented time.