Now is the time to take the magic of words, music, art, and creativity and to allow them to inspire, comfort and empower you during the mental tests of Lockdown.
There is joy in finding magic and solace in the written word, and the most testing of times empowers one to find enchantment among sentences, to flesh out the fabric of a personality that finds itself tested, pulled and harried by the drum roll and grind of everyday life. That roll and grind feels more pronounced when you feel your liberty, your personal space, your sense of viability and freedom curtailed. That is the character of the lockdown and the book, that saviour of mental space and personal longing, is often the saviour, the lantern that helps you walk down the darker paths. More now than ever.
We can read all sorts of things these days-news upon news bringing details of human abjection, suffering, calamity and racial disregard. Or we can turn the dial anti-clockwise and look within ourselves, clutch at the sunnier side of life. Within the pages of the books we love we can find that duality, to embrace the dark and the light and to come out winning.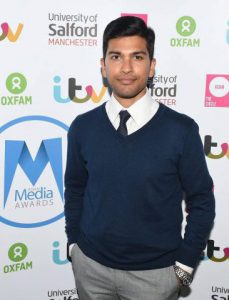 That's why when I found I had time on my hands I delved into two pastimes I love and bring me comfort: the masala of Bollywood films, particularly Amitabh Bachchan films, and of writing and reading, fiction and non-fiction. I put together a book, an uplifting novel, 'Dear Mr. Bachchan' a tale of determination, of a twelve year old boy from the Mumbai slums who watches films from Bachchan all day, every day. All because they remind him of his late father and allow him to dream of a life beyond mere survival and a world that does not allow him the luxury to dream.
They say there is a novel inside all of us, we just have to scrape together the debris amongst our daily lives to put it down to paper (or computer). Why not use this time to sketch out the story that is buried deep within you? Maybe you'll see yourself in the characters, the arcs, the troubles of a fictional world, a mirror you hold up to yourself where you see what brings you that smile you are longing for?
When I finished 'Dear Mr. Bachchan' and read it back I was enlightened, because this was not my story, it was the story of anyone who dared to dream and who refused to take no for an answer. The character of Vikram Chopra can be anyone of us, seizing the moment and making them last everyday even when others ridicule you for daring to ask for more than they think you're worth.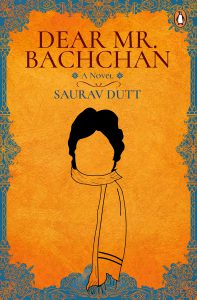 Why not take this moment to put together that story? A children's book? A story of your family, your dynasty, your religion? Maybe it could be a diary, a novel based on your inner pleasures and the moments of pain that need to be addressed? Maybe it can be about your family, your favourite dishes, your longings?
I didn't know this book was in me, but during lockdown I became a lot like my own protaganist – returning to the wonderful films of an iconic actor to transport me far far away; and then I felt compelled to put it down into words.
If I could sing I would compose a melody, if I could play an instrument I would do the same. But all I can do is write and read more. Maybe this sounds like you, the only difference being why not take that feeling and put something out in the world right now? Something that is uniquely you, identifiable by your strengths, tests, weaknesses, missteps and quests for determination and self-empowerment?
Maybe then you'll feel a little like Vikram Chopra and never allow the world to tell you how small you should feel. You tell the world who you're going to be and then watch the ripples in the oceans start to flourish grow.
If you're a Bollywood/Amitabh Bachchan fan and want to escape to a world of possibility, inspiration and self empowerment please consider picking up a copy of 'Dear Mr. Bachchan' today.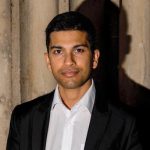 Saurav Dutt is an Author, Political Columnist and Human Rights Campaigner. A journalist in three continents, his acclaimed debut novel 'The Butterfly Room' explored issues of domestic violence and homophobia within South Asian communities and has been showcased alongside leading political figures and human rights campaigners. Dutt writes for the International Business Times, The Times of Israel, Human Events, and American Herald Tribune as a syndicated political columnist. He has been featured by BBC, TIME, Sky News, Russia Today (RT).