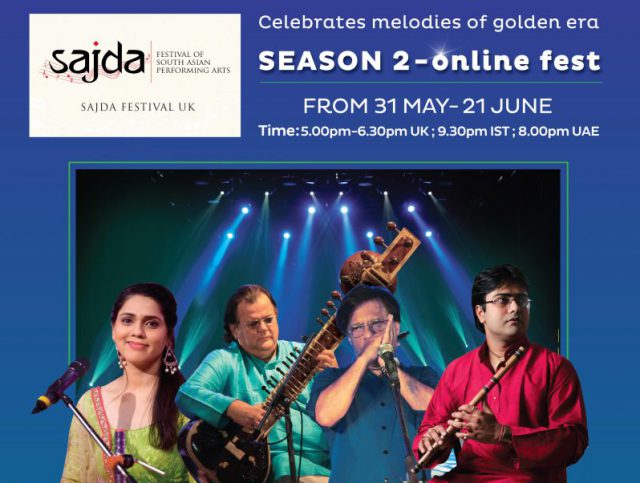 The online celebration of Sajda festival has perhaps been designed with the truest Indian spirit – unending and colourful platter of pure love. And one cannot have enough of it.
After the massively hit first two shows, the festival is set to lure its audience with soulful melody of Indian flute and harmonica for the next two episodes. Indians have long associated flute as the symbol of unrequited love. And with Milan Sengupta popularising harmonica in Bollywood, playing with the evergreen romantic numbers of Salil Chowdhury, the next two Sundays are surely going to win the hearts of Sajda's countless fans.
14 June, Sunday at 5pm, will see the internationally renowned whistling and harmonica (mouth organ) champion, Mr. Prakash Jakatdar, taking us down the memory lane of the golden era. "When romantic melody was at it's best", says Jakatdar, "I want to present the entire 'guldasta' with all the hues of the golden period with special emphasis on RD Burman. Also, as my tribute to Hemant Mukherjee on his birth centenary, I would definitely include songs sung by him."
Hailing from a small village of Maharashtra, he had started playing mouth organ, from an early age of 10. When exposure to other musical instruments were limited for him, he got intrigued by a simple diatonic mouth organ and his ability of bringing out soothing melodies from it. However, it is much later that he moved on to the chromatic harmonica, also commonly known as 'scale changer mouth organ' which gave him a master grip on the subtleties of Indian music. A self-taught artist, Mr. Jakatdar after retiring as a Mathamatics teacher of the IIT students, now employs his time by honing his skills along with Mr. Nandu Belvalkar.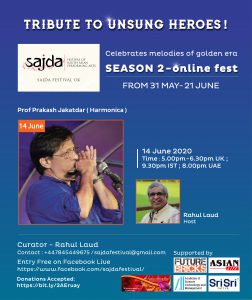 "I abide by the three M's in my life – Music, Mathematics and Meditation", says Prakash. It was fascinating to know from him that playing mouth organ can actually give the same benefit of the breathing exercises performed during Yoga and Pranayam, since this is the only instrument that can produce music by both inhaling and exhaling, unlike saxophone. The show will be conducted by the curator of the festival, Mr. Rahul Laud himself.  With his vast knowledge of Indian music, both classical and contemporary, the evening is destined to strike an incredibly unique chord.
It's only fitting that a festival of this tremendous magnitude will conclude its final show with equal oomph and grandeur. Come 21st June, Soumyajyoti Ghosh is going to captivate the viewers with his ever-endearing flute. One of the favourite disciples of the pre-eminent flute maestro Pt Ronu Majumdar, of the famous 'Maihar' Gharana, and Pt. Ajoy Chakraborti, Ghosh is often mentioned as a musical prodigy, who was selected in the 'All India Radio Talent Contest' at the age of fifteen.
One of the top flautists of international repute today, Ghosh has shared stage with eminent artistes like, Pt. Birju Maharaj, Pt. Chitresh Das, Ust. Ghulam Ali, Pt. Debashish Bhattacharya, Pt. Bikram Ghosh, Kavita Krishnamurthy, Koushiki Chakraborty, Rashid Khan and many others.
Dr. Rohit Arora and Dr. Trupti Kulkarni will be conducting the finale of the second season of Sajda UK. It's reported that support is flowing in from various organisations. The Academy of Science Technology and Management (ASTML), Future Bricks, Sri Sri Tatva UK have offered donations.
Watch the festival LIVE on: https://www.facebook.com/sajdafestival
Festival accepts donations https://bit.ly/2AEruay
For any further information : Rahul Laud +447845449675; sajdafestival@gmail.com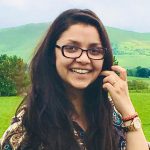 Arundhati has a wide and varied experience in journalism. She started with entertainment sections in Times of India and later worked as a columnist with Guide India Publication magazine. Once an avid travel blogger, Business Development and Marketing are her other strong suits.