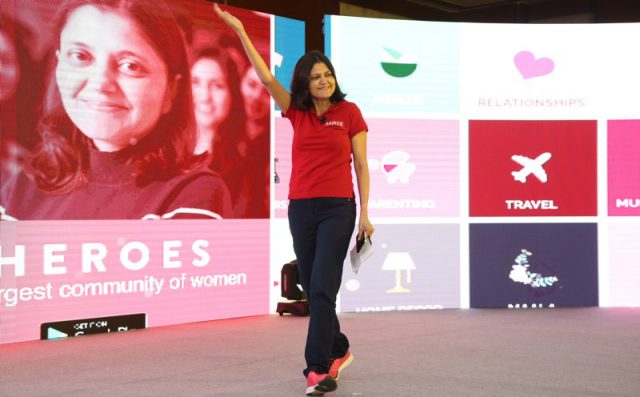 Sairee Chalal is a successful technology entrepreneur. She has been a Devi Award winner, as well as winning the Femina Achievers Award, Cartier Award, Editor's choice for L'Oreal Femina Women's Award, Business Today and Most Powerful Women in Indian Business. Sairee is also on a mission to change the world and make it a more equal one for women.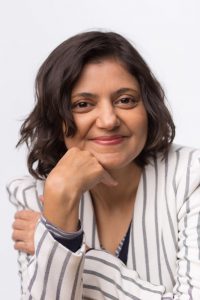 Sheroes, a women-only social network, was founded by Sairee in order to reimagine how women use, experience, and benefit from the internet. The community platform is specifically aligned to using internet as a tool for change, especially for women in high gender gap countries, offering a safe space for appreciation, recognition, growth, and interactions.
Global Indian Stories had the pleasure of catching up with her to ask her more about Sheroes and her experiences, including how she first discovered the internet.
"Sheroes aims to impact over 100 million women in the next five years" – what impact are you aiming to make? And that's an enormous number, how will you impact so many?
By 2023 we expect 350 million Indian women to be online, of which Indian women from rural India will be the fastest-growing demographic. Sheroes has built its platform to serve the needs, goals and aspirations of a diverse set of women for whom internet can be an enabler. Women seek to build their identity, make meaningful connections, invest in health and be financially independent. Our platform aims to be accessible in all Indian languages, and continue building a space that enables these goals.
What was the key that fuelled the uptake of Sheroes? – over 15m women now
We are a 20 million network, today. Growing up in a small town called Muzaffarnagar in India, I was privy to the struggles for women, also unvoiced desires. They always stayed with me through my shift to university in Delhi and my work experiences in the corporate and start-up space. When I started my consulting practice SAITA, I got a deeper understanding into the universal struggles faced by women – at work, in relationships, in business. I felt it needed deep work and technology interventions to move the needle and that's what really fuelled Sheroes, which is the first and largest women-only social network in the world. It can be accessed via Sheroes.com and the Sheroes app.
You promote realness and honesty on Sheroes, no filters on profile pictures for example, have you found that has helped and there's a demand for honesty as opposed to the glamour magazine views of the world?
The internet as an unsafe space in many ways mirrors real life, women seek safe spaces to be themselves in both worlds. They seek authentic spaces to have real conversations around workplace struggles, body image issues, abuse, parenting, and also discuss aspects like ambitions, goals, dreams and how to get there with peers. In many ways, they are looking for a tribe, away from friends, family, colleagues, and this has manifested in a search for online communities. We're seeing an uphill trend especially during international lockdowns, and this includes Sheroes, which has seen high traction across all its communities as well as its counselling helpline.
Do you feel that Covid-19 might actually be an opportunity for women to become entrepreneurs as traditional work patterns evolve?
Covid-19 has impacted women in the toughest ways – job losses, furloughs, recession, and financially, and we see women of investing in themselves as a way to secure their future, and safeguard against such force majeure. Our business unit Sheco trains women to be entrepreneurs and grow their identities as business women. We have expert and upskilling sessions every day to expose women to the possibilities. As workplaces shrink, and jobs become redundant I see more women becoming entrepreneurs and job creators, through sustainable businesses serving real community needs, and in some cases much-needed scalable businesses.
The internet is key in your venture, do you remember how you first ran into the internet?
In my first start-up Newslink, the Internet helped us take content, news, and communication to mariners and seafarers at sea. It was a game-changer for this audience, which was always deprived of content consumption. It helped me understand that the Internet was an enabler and had the potential to impact lives in a scalable way.
How does it make you feel to see so many women coming together to support each other?
On Sheroes, we are seeing that community support helps cultivate meaningful relationships between members – mentors and meetees, friendships, collaborators, thought partners and tons more. We see expert advice, peer to peer conversations, appreciation, recognition, celebration playing out every day on Sheroes app. Also, women from diametrically different spaces, classes, geographies connecting on an equal – this is difficult to do in real life due to societal structures. We see the breaking down of such structures via community.
You've already been more successful and had a bigger impact around the world than most people ever achieve, what goals do you still have?
We aim to impact 100 million women, make the app accessible in multiple languages. We are also building a solid financial product Sheroes Money – you'll hear more on that soon. Our work never stops, and we have much to achieve. We recently acquired Naaree.com, one of the top women-focused content platforms in the world.
You recently talked about the usefulness of Coffeemug, what was it like trying to reach beyond India? And will the Sheroes app be available outside India?
Sheroes can be downloaded anywhere in the world – we are geography agnostic. About 5% of our audience is global, with a lot of women from Middle East, Africa, USA, UK and Indian sub-continent.
It's still such an unequal world, there seems to be another Harvey Weinstein around every corner, and that's not as bad as the casual sexism and mistreatment of women that's on a much wider scale. Do you think that there's real progress being made against it?
I think the Metoo movement succeeded in making sexual harassment and predatory behaviour household conversations, and it has shifted a lot of mindsets. Women are becoming more aware of their rights. More women are speaking out and also getting support. During the lockdown, while domestic violence is being reported, it has also escalated as a global conversation with many helplines and rescue resources being amplified. Our own helpline has seen a surge in conversations, and support. This is just the beginning.
What has been your biggest challenge and what was the key to tackling it?
Our priority is always safety, high empathy, and trust first. This takes a lot of culture building, and leveraging artificial intelligence and human interventions to get right. We continue investing in this piece. The next challenge is bringing more and more women online, and nurturing the growth, self-investment mindset.
What's your proudest moment been?
I have them every day as we see more and more members succeed in their goals, and celebrate with community members.
What's been the most powerful piece of advice you've been given? 
If there's a problem, take charge and solve it. Otherwise you're only complaining.
Accessing Sheroes
If you want to join Sheroes then either download the App here or go to the Sheroes website and sign in with your Facebook or Google account. Links to download the App are also available on the front page of the Sheroes website.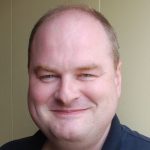 Jonathan has a varied history, having written for publications such as Asian Woman but also technical magazines such as Networking+. He also has a background in IT so he's been instrumental in the technical side of getting Global Indian Stories launched. As co-founder, he also keeps writing, sub-editing, and handling the social media.