In honour of the LGBTQ+ community and Pride Month this June, Reebok has announced its all-new "All Types of Love" collection and "Proud Notes" campaign, highlighting activists and influencers in the LGTBQ+ community who are fighting for equality every day. The campaign provides a platform for authentic, passionate individuals to share their unique stories and journeys as they are celebrated through "Proud Notes" written by loved ones.
The "Proud Notes" campaign is positioned as a love letter to friends and family in the LGBTQ+ community, celebrating the many ways to love and to be loved, with messages of acceptance and appreciation. Together, the "All Types of Love" collection and "Proud Notes" campaign acknowledge the progress that has been made while offering encouraging messages for the hurdles that may come in the future.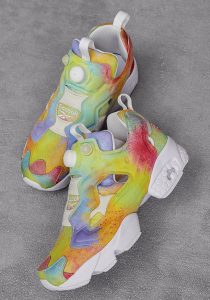 As depicted through a heartwarming film, "the Proud Notes" campaign highlights the stories of five people lighting the way for other trailblazers in the LGTBQ+ community. In the film, Twiggy, Dylan, Nali, Wazina and June, share intimate letters of support addressed to them from loved ones. Each individual is styled in the "All Types of Love" collection, which offers a spectrum of colourways for everyone, as folks choose to express their support and Pride in different ways. Reflected across footwear icons including Classic Leather, Club C 85, Zig Kinetica, Forever Floatride Energy, and Instapump Fury, the "All Types of Love" collection enables wearers to showcase their style of Pride however they/he/she sees fit.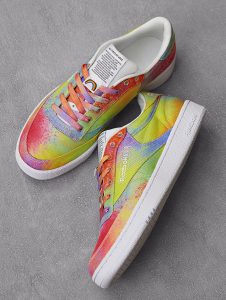 "With a lifelong mission of transforming the lives of others through fitness and wellness, we pride ourselves on celebrating and promoting the figures of this generation who are making the world a more inclusive and welcoming place," said Matt Blonder, VP, Marketing & Digital Brand Commerce at Reebok. "Inclusivity is at the core of Reebok's ethos, and we are so proud to shine a light on individuals who are continuing to push boundaries with bold creativity, fearless passion and unique perspectives." The Reebok 'All Types of Love' collection was released on June 8th starting INR 6,999 at select Reebok stores, shop4reebok.com and Myntra.
Speaking to Global Indian Stories, Anwesh Sahoo, Former Mr Gay World India, and creator and owner of The Effeminare said: "I'm happy that the profits of the pink economy is finally being realised and I am definitely happy to be a part of this campaign." Reebok is a big brand and he is honoured that they thought he was worthy of bringing them recognition as part of an ongoing Reebok campaign. "I am happy that companies like Reebok are finally realising diversity and inclusion, and the pertinent role it plays in bringing profits to these brands," he said.
This article was first published in gaylaxymag.com, a multi-award winning e-mag on tackling issues on gender equality. We've taken permission to share their content, with some additions to the text and photographs from globalindianstories.org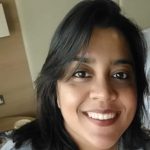 Smita is a multi-cultural freelance journalist, writer, and filmmaker based out of the US, London, Hong Kong, and India. Global Indian Stories is her brain-child. Created to chronicle diaspora stories written by Indians of all age groups, from different walks of life across the globe, Smita makes sure that the platform remains inclusive and positive.