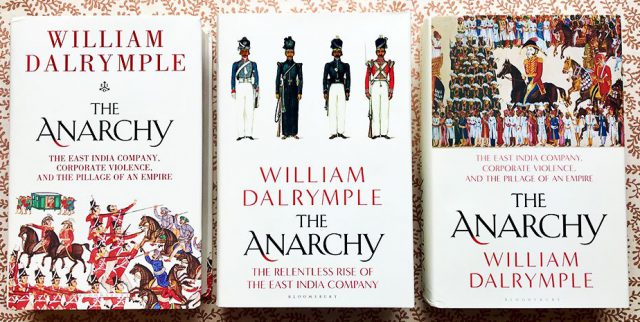 Roy Kapur Films have acquired the rights to create one of the most ambitious global series on British Colonialism to date 
Prominent Indian producer Siddharth Roy Kapur, former MD of The Walt Disney Company India and current President of the Producers Guild of India, has launched one of the most ambitious television series to date, based on the duplicitous rise of the British Empire's East India Company in India. His production house, Roy Kapur Films, announced that it has just acquired the audio-visual rights to William Dalrymple's masterpiece bestseller, 'The Anarchy: The Relentless Rise of The East India Company', which will now be adapted to a grand scale international production, helmed by Roy Kapur Films.
Roy Kapur, will be bringing together a diverse, international team of writers to create a series of ambitious scale and quality. It is his conviction that this is a story that needs to be shared with the world now more than ever before, as the alarming social, political and economic consequences of imperialism and colonialism have finally come into the public consciousness.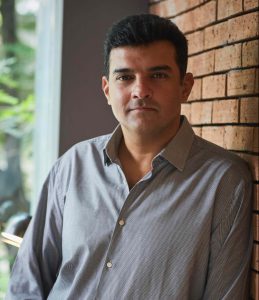 "I believe that stories that are compelling, relevant and authentic have the potential to resonate with audiences across all nationalities and cultures. William Dalrymple's epic tale of The East India Company is one such story. While a debate rages today around the world about the increasing power of giant corporations and powerful individuals to wield control over minds and nations, what could be more relevant to global viewers than the true story of the takeover of an entire subcontinent by a small trading company! We are delighted to be working with William to bring to life this fascinating tableau of incredible characters, each playing off the other in their quest to exercise dominion over what was then the richest subcontinent on the face of the Earth," says Roy Kapur.
'The Anarchy' was recently listed by former US President Barack Obama as amongst his Top 10 Recommended Books of 2019. Encompassing a period of more than two hundred years, from 1599 to 1802, it traces the relentless rise of The East India Company against the decline and fall of the storied Mughal Empire. It provides a remarkable account of how a provincial trading start-up, run by thirty people from an office only five windows wide in a nondescript London building, became rulers of an entire sub-continent; in the process establishing the richest and most powerful empire in the history of the world. Now, more than ever before, has the telling of the history of British colonialism around the world become so significant.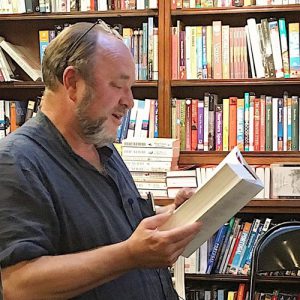 Since its publication, 'The Anarchy' has received rave reviews from international media and critics. While Daily Telegraph said that 'This history of The East India Company is a tour-de-force,' the Guardian noted, 'The book's real achievement is to take readers to an important and neglected period of British and South Asian history, and to make their trip there not just informative but as entertaining as an evening of poetry and music in a Delhi palace.'  New York Times referred to it as 'A case study in what can go wrong – very, very wrong – when corporate leaders lack a sense of decency.' 
The author, William Dalrymple, who is also on board as a consultant for the project says, "I don't think I have ever written a book more obviously crying out to be adapted than The Anarchy and I can't think of anyone in India better to adapt it than Siddharth Roy Kapur. I'm very excited looking at the initial treatment note, talking about the various ways to bring this book alive and to bring the characters I've been living with over the last 6 years onto the screen, so that everyone else can see them in flesh and blood. It's an incredibly exciting moment and I have high expectations of this project!"
Roy Kapur, who has produced 'Dangal', India's highest grossing film of all time, and most recently produced the Priyanka Chopra Jonas-starrer, 'The Sky Is Pink' and the acclaimed Netflix Original, 'Yeh Ballet', is looking to make this one of the biggest international TV productions in history, harnessing his 15 years of cinema experience to collaborate with varied international minds and creatives for this global production.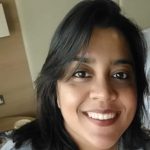 Smita is a multi-cultural freelance journalist, writer, and filmmaker based out of the US, London, Hong Kong, and India. Global Indian Stories is her brain-child. Created to chronicle diaspora stories written by Indians of all age groups, from different walks of life across the globe, Smita makes sure that the platform remains inclusive and positive.