It looked like things were getting as close as could be between US President Donald Trump and Narendra Modi but a worldwide pandemic and a scourge of resulting unemployment in the States has put a spanner in the works of 'Namaste Trump', as an executive order signed this past week will suspend new visas for foreign workers, including the H-1B visa for highly skilled individuals, until the end of 2020.
Indian citizens disproportionally hit, for over the past five years they have been the recipients of close to 70% of those visas, the net intake of talent benefitting both US and Indian tech companies, those very Indian works brought in specifically to streamline operations and contribute to economic growth.
Of course the move is temporary while the US rides out the fallout from the Coronavirus but that won't stop critics of Trump from asserting it fits squarely within an anti-immigrant policy that is atypical of his regime; in reality it is more likely a short term panacea that deals with the fact that at a time of economical precariousness American jobs do not need to be displaced at the expense of worker visas that impact the lives of Trump voters in an election year.
But even that narrative comes with in its own problems.
Condemnation has been vociferous, from tech companies, human rights' organisations and American entrepreneurs who, on the one hand, are enraged about the loss of Indian talent, and who also wish to score political points against Trump in an election cycle, supporting Joe Biden  who could supplant Trump whose own popularity ebbs and flows with almost every single news announcement on a panoply of geopolitical and domestic matters.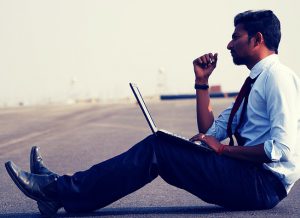 The H-1B visa programme benefits tech companies in the US, with the vast majority of visas going to the highly skilled workers in the IT sector; given that this Indian workforce pays taxes, contributes to the skills of the economy, and ensures its diversity of thought and academic wealth, the move can be seen as counterproductive to both sides and far too broad in its remit.
The move is particularly insulting to Modi and the Indian political framework in light of this past February's 'Namaste Trump' event that brought gargantuan crowds together to celebrate the unique friendship between two political strongmen. Yet the H-1B visa issue was always a moot point between the two and Trump's move will particularly hurt Indo-American ties as both countries benefit from the flow of talent, the enriching of American society with their culture, hard work ethic and the transference of knowledge and skill.
While some would opine it is overly simplistic to condemn Trump and Modi's friendship and the emptiness of their diplomatic negotiating, given that Trump's only viable way of addressing economic uncertainty in an election cycle is by looking at American jobs for Americans first, the numbers still sting. It is estimated the move, which may or may not be lifted until the end of the year, will impact approximately 5.25 million Indian IT jobs.
While Trump is looking after 'America first', the move can no doubt only hurt the US economy, especially at a time when it should be looking to rebuild itself through whatever means are at its disposal. Shedding prominent talent in a burgeoning and economically profitable sector such as this can only be seen as an own goal and curtail the innovation that Silicon Valley is renowned all over the world for.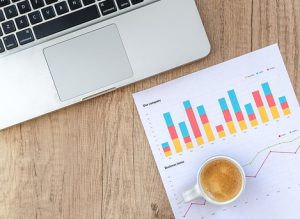 While the optics of 'American jobs for Americans' is no doubt inextricably linked to the November election, the vast numbers of Indian professionals who will now be left in economic limbo were actually contributing to the economic bottom line in the US, be it through taxes, technological research and development, patents, retail investments, rent, local business support, all bringing in dollars well into the millions. This will now be lost.
There is also the logic of what these visas represent as H-1B visas are for "highly skilled" workers, and in the case of these Indian workers-many of whom possess advanced degrees-these individuals leave jobs the everyday Joe in the US will be unable to easily slot into; that means a hit to the tax bottom line and the dollars flowing into the US economy as a consequence.
What it does show, in the short term, to Trump supporters and his voting base, is that the current Republican regime is prepared to cut immigrant visas in order to free up jobs for American citizens willing to vote for him, or were on the fence about doing so. But this is a zero-sum game, there are not millions of US IT workers with the requisite skills ready to fill those jobs in Silicon Valley at a moment's notice; if there were why are they not already in those roles already, and importantly, why was there a need to grant those visas to Indian talent in the first place?
While the move may not be stepped in anti-Immigration rhetoric or a genuine apathy towards India, it is, like many of Trump's policies short sighted and poorly thought through.
It is also likely to sow discord between what should have been a burgeoning economic bilateral powerhouse between India and the US, and after the fallout of the pandemic is dealt with, leaves this relationship on an uncertain path.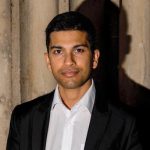 Saurav Dutt is an Author, Political Columnist and Human Rights Campaigner. A journalist in three continents, his acclaimed debut novel 'The Butterfly Room' explored issues of domestic violence and homophobia within South Asian communities and has been showcased alongside leading political figures and human rights campaigners. Dutt writes for the International Business Times, The Times of Israel, Human Events, and American Herald Tribune as a syndicated political columnist. He has been featured by BBC, TIME, Sky News, Russia Today (RT).