The 11th edition of KASHISH Mumbai International Queer Film Festival, South Asia's biggest LGBTQIA+ film festival, has decided to go online this year as KASHISH 2020 Virtual from July 22 to July 30. The festival will screen 157 films from 42 countries out of which 52 films compete in the 9 competition categories that includes Best Narrative Feature, Best Screenplay, Best Performance in a Lead Role, Best Documentary Feature and Short, Best Indian and International Narrative Short and Riyad Wadia Award for Best Emerging Indian Filmmaker.
Festival Director Sridhar Rangayan said that KASHISH will celebrate its 11th year with a bounty of cash awards in 9 categories. "We are thankful to several companies, organisations and individuals who have come forward to sponsor the awards. It is a great encouragement to filmmakers who have made these films under challenging circumstances, sometimes in countries where being LGBTQ is still dangerous. These films are diverse and tell very unique stories, representing the entire LGBTQIA+ spectrum" said Sridhar.
The films competing in the Narrative features category include Fireflies (India), Gossamer Folds (USA), Margin Of Error (Argentina), Music For Bleeding Hearts (Brazil) and Stray Dolls (USA). Films competing in the Best Documentary Feature category include Changing The Game (USA), Making Sweet Tea (USA), March For Dignity (Georgia, UK), One Taxi Ride (Mexico) And Surviving The Silence (USA)
Roy Wadia, Director of Wadia Movietone said that Wadia Movietone took great pleasure support the Riyad Wadia Award for Best Emerging Indian Filmmaker at the KASHISH Festival, this time in its virtual avatar. "It's wonderful to see how the festival has adjusted to the current reality, and risen to the challenge. We look forward to judging another crop of great films from new filmmakers, and encouraging talent that's all the more needed to tell our stories in this interconnected world. Kudos to KASHISH – from strength to strength", said Roy.
According to Jay Lin, Founder, GOL studios, in these challenging times, the role of film festivals and filmmakers are more important than ever: to bring people and communities together through storytelling, to make us feel connected in a time of isolation. "By sponsoring the Best International Narrative Short Award at KASHISH 2020 Virtual, we hope GOL STUDIOS can continue supporting queer filmmakers do what they do best and bring more diverse stories to everyone's screens at home" he said.
The Unity in Diversity Documentary Feature and Short Awards encourage bringing to screen real life stories, with awards sponsored by K.F. Patil Charitable Trust. "Discrimination is a human man-made phenomenon and it is against the very principle of nature which celebrates diversity. Unfortunately society does not and every voice that calls for freedom and inclusivity is important. KASHISH is one such voice standing for freedom and acceptance for a group of people all over the world who have been marginalised simply because of their sexual orientation,"said National award winning filmmaker Arunaraje Patil, who is the Chairperson of K.F. Patil Charitable Trust.
"The K.F. Patil Charitable Trust which stands for Unity in Diversity is proud to associate with KASHISH which through the medium of a film festival informs, educates and shares with people the agonies and ecstasies of these people. The documentary awards instituted by the Trust are a token of our appreciation for KASHISH and for the filmmakers to carry the message forward to thousands of people."
Meghna Ghai Puri, President, Whistling Woods International said, "As the KASHISH Mumbai International Queer Film Festival celebrates its 11th anniversary, we feel proud to continue our alliance with this one-of-a-kind initiative. This platform offers a wonderful opportunity to aspiring filmmakers to tell their stories, while also creating awareness and sharing the lives and perspective of the LGBTQ community in a sensitive yet artistic manner. KASHISH and platforms like these use cinema as a powerful tool to bring people together and we as an institute for film, communication and creative arts feel privileged to sponsor the Best Student Film Award, fourth time in a row."
Best Screenplay award sponsor Abhay Kulkarni said, "Awards are not just about prize money or trophy, it's an appreciation and respect given to the qualitative hard work of a writer and creator. I wanted to institute an award for best writing in memory of my late father Dr. Arvind Waman Kulkarni, who was a well known Poet and Writer in Marathi literature, and thought KASHISH is the best platform for this award. KASHISH has always believed in quality, and this best screenplay award is for quality".
The festival also is collaborating with Lotus Visual to encourage creating new LGBTQIA+ content by Indian filmmakers by having an open call for the KASHISH QDrishti Film Grant that offers Rs.2,00,000 to an Indian filmmaker to make their next LGBTQIA+ narrative short film.
"The pandemic induced lockdown has shown us the power of film and media to help us cope with uncertain times and at the same time enkindled the desire to boldly express, to be seen, to be heard, to reach out, and to connect. Enduring these challenging times, Lotus Visual Productions in our proud partnership with KASHISH Mumbai International Queer Film Festival is excited to expand our ongoing commitment to LGBTQ+ independent cinema by opening up the KASHISH QDrishti Film Grant of Rs. 2,00,000 to all Indian Directors to inspire them to bring stories on sexual minorities to the screen. Here is wishing all the film makers the very best in their quest for documenting queer lives, stories, struggles, aspirations, activism, and history", said Neeraj, Lotus Visual.
Registrations are now open for people to attend KASHISH 2020 Virtual. Do check details for registrations at http://mumbaiqueerfest.com/attend.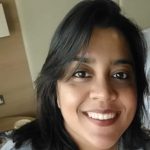 Smita is a multi-cultural freelance journalist, writer, and filmmaker based out of the US, London, Hong Kong, and India. Global Indian Stories is her brain-child. Created to chronicle diaspora stories written by Indians of all age groups, from different walks of life across the globe, Smita makes sure that the platform remains inclusive and positive.