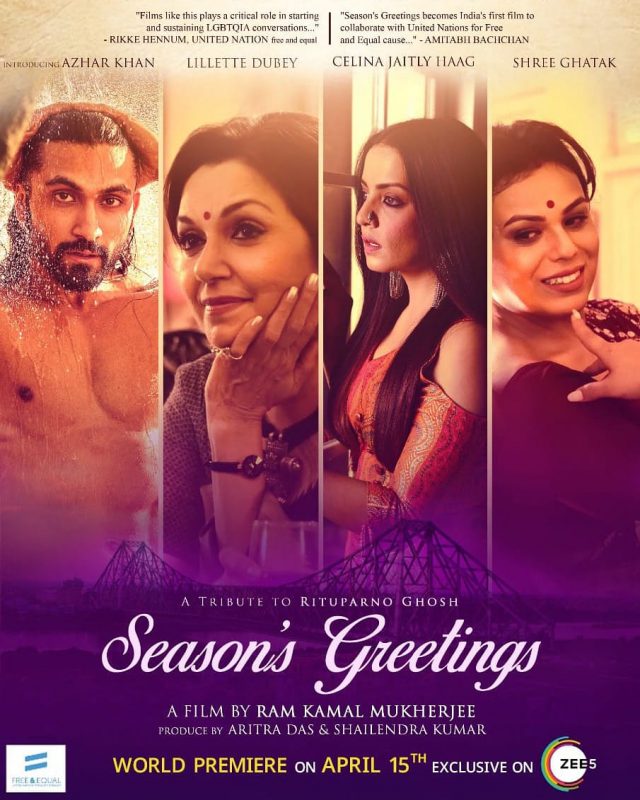 For cinema connoisseurs and Rituparno fans, journalist-turned director Ram Kamal Mukherjee's Season's Greetings was a delightful 45-minutes tribute to the celebrated filmmaker with subtle references from Ghosh's films overlapping at various moments, making it an intense watch, for the first time, on Zee5, earlier this year.
You can now catch the movie on 26th July 5pm Indian time as part of the "Indian Masala Mix – Part 2" show. For audiences in India, you can easily register through our Instamojo portal: https://bit.ly/32dkxcc and for International audiences, please buy your passes at https://xerb.tv/channel/kashish2020/virtual-events
KASHISH 2020 Virtual, the 11th edition of KASHISH Mumbai International Queer FilmFestival, South Asia's biggest LGBTQIA+ film festival will run from July 22nd – July 30th screening 157 films from 42 countries.
You can know more about the schedule and films at http://mumbaiqueerfest.com/schedule/
Set in Kolkata, the film is about Romita, played by Celina Jaitly Haag, who decides to introduce her live-in partner Usmaan, debutant Azhar Khan to her mother Suchitra played by Lillette Dubey and maid Chapala by Shree Ghatak.While Romita visits her mother to surprise her with Usmaan's presence in her life, she didn't know that her mother had bigger surprises stored for her. With every passing moment, Romita and Suchitra unfolds their mysteries and the film eventually comes to a juncture where lines get blurred.
A chat with Ram Kamal Mukherjee revealed interesting details of this well-scripted, throughly-researched and brilliantly made film.
Congratulations Ram. Your film got selected to be screened in KASHISH 2020. This must be a great leap for the film to reach out to wider audiences?

I am extremely happy that Season's Greetings will be screened at 11th Kashish International Film Festival on July 26th. It's been a great journey with Season's Greetings at various national and International festivals. Kashish is one of the biggest festivals in the world that caters exclusively to LGBTQIA movies. I am thankful to Festival Director Sridhar Rangayan and eminent jury members for accepting our film and showcasing it in their festival.
A filmmaker can only apply for a Festival and it's always the screening committee who decides. I have seen and experienced many festivals who do not even see the film before actually rejecting them. Thankfully, Kashish is very professional and they scan all the movies before selecting them.
What are your expectations from being a part of KASHISH?
They have been the voice of LGBTQIA community for almost a decade, and with Season's Greetings being a part of this Festival, I am sure it will reach out to far more audiences worldwide.
I hope that Season's Greetings will win award, as it has been largely appreciated for its poetic and subtle treatment on the subject. Moreover it's a tribute to legendary filmmaker Rituparno Ghosh who was very vocal about freedom of sex and gender equality. I hope the jury members will appreciate our humble effort.
Why do you call it a homage to Rituparno Ghosh?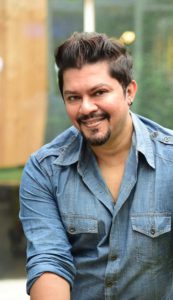 Well, this is a different kind of homage to any director. Mostly when we pay tribute, we tend to either make a biopic or remake classics. But I thought of giving him a tribute through multiple ways. Suchitra Bhattacharya was Rituda's favorite author, veteran Tagore vocalist Suchitra Mitra acted in his film Dahan, so I decided to name Lillette ji's character Suchitra.
Celina's character Romita was Rituparna Sengupta's name in Dahan, which was a popular novel written by Suchitra Bhattacharya. The house where they stay is called Utsab, which was yet another film by Ritu. The househelp is Chapala inspired from his film Aarekti Premer Galpo (he acted), where he played a transgender filmmaker and enacted life of theatre actor Chapal Bhadhuri.
There is a sequence between Lillette and Celina where they talk about fragrance of a particular perfume, which is inspired from Aparna Sen and Debasree Roy's kitchen scene from Unishe April. Lavish display of food and characters talking over dinner table has been Rituparno's favourite narrative style, which is a part of pre-climax sequence.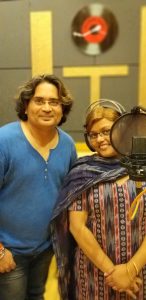 Rabindranath Tagore's song Gahana Kusum Kunj Majhe, was used in his film Abhohoman, which has been recreated in the film by singers Jaan Kumar Sanu and Sarbani Mukherjee.
In a scene we see Suchitra is reading Devdutt Patnaik's novel Shikhandi. That's again referring to Rituparno's film Chitrangada, a character from Mahabharata. In fact we have also shown the exterior of Rituparno's house in Kolkata which only very few people will relate. There are shots of Ardhanarishwar, that depicts the presence of bisexuality since vedic age.
The entire character graph of boy child Chapal undergoing sex change and becoming Chapala also talks about his films like Memories of March and Chitrangada. But none of it is underlined, everything is subtle.
In fact the first day and first shot of the movie between Celina and Azhar was shot in Grand Hyatt Presidential suite. After the shot the manager came to meet me. He said, "It's irony that Rituparno met me, and he had shot Sob Charitro Kalpanik scene with Bipasha Basu and Prosenjit in the same room!" We knew that Rituda is blessing us from day one.

Was this decision appreciated by your cast? Without any ground promotion you think a film can reach out to audiences?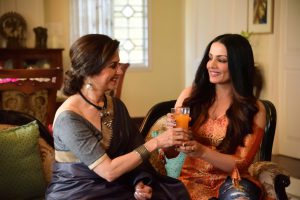 Safety of people is most important than anything else. And this lockdown is uncertain and we don't even know when things will become normal. Celina Jaitly stays in Austria with her husband and kids, Lillette ji is in Mumbai, Azhar Khan is in Pune and Shree Ghatak in Kolkata, how does one travel and bring them together? Its just impossible, and waiting for eternity would kill the freshness of the film. Of course, ground event would always give additional awareness, but then we are missing out on print, magazines, television interviews, video chats, radio visits and press show. I guess this was predestined. No one is above God.

Is it true that Lillette Dubey actually gave you five minutes to narrate the story?

Yes! In fact she was checking in at the hotel in Dubai, while I was waiting at the coffee shop for my car. I was looking for someone strong to play the role of Suchitra in my film. I had approached Revathy first, but she was travelling and shooting for a South film. Then I approached Shefali Shah because she worked with Rituda in The Last Lear.
I met her in London and narrated her the story. She loved the concept but didn't want to play mother, as she felt she was getting typecast. I approached Manisha Koirala also, but she was busy with her book and couldn't accommodate. That's when I met Lillette ji. I have been a huge admirer of her screen and stage work. I was sure that she would be the perfect cast for Suchitra's character. If you see her on screen you will know that she knows her craft.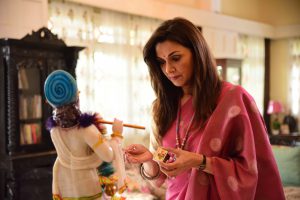 So, she got convinced in five minutes?

There was a trick, I decided to tell her the story to a point where she would get intrigued and ask for the climax. And that's when I humbly requested her for extra minutes. She is a thorough professional, she knew that I would not waste her time.

Why did you decide to cast Celina Jaitly, incidentally Paoli Dam was supposed to play the role?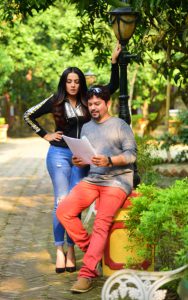 Again I would give it to destiny. During the same trip, I met Celina in Dubai. She was happy that I turned into a filmmaker with Cakewalk, and we chatted about my future projects. That's when I narrated her the story of Season's Greetings, and she had tears in her eyes. When we were planning to lock the schedule, Paoli had a major date issue as she had to finish a web series Kaali. Meanwhile Lillette ji was also leaving for her theatre festival, matching dates was chaotic. That's when I took a chance and approached Celina.
She had lost her baby and parents, and was going through rough time. But somehow I felt that since she could relate to the story, she will definitely do justice. But I was not sure if she would like to return to movies. But when I approached her, she was overwhelmed. She read the script and spoke at length about Romita. She was so involved in each and every aspect of the character. She came from Dubai and worked like a team.
Why did you cast a new comer Azhar Khan as male lead?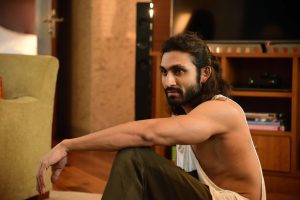 I needed someone who is raw and yet romantic. Since it's a women centric film, I wouldn't get big names. As they all have ego and want to play central character. I called for entries and that's when I selected Azhar. I have worked with Tarun Malhotra in Cakewalk, with Avinash Dwivedi in Rickshawala and Azhar in Seasons Greetings. I believe in balancing your cast, I am willing to work hard, provided I get equally dedicated actors.
I am so happy that Celina came on board and made this a memorable journey. And guess what, Rituparno wanted to cast Celina in one of his last films, but unfortunately she couldn't do the role because she was pregnant with her twins. I think even Ritu da wanted Celina to play Romita. I hope audience will like and love our effort!
---

The KASHISH Mumbai International Queer Film Festival is about to start its 11th edition. This year the festival has gone virtual, meaning now that viewers around the world can watch some of the 157 films from 42 countries which will be screened. It starts on 22nd July 2020 and finishes on 30th July 2020. Find the full schedule here: http://mumbaiqueerfest.com/schedule/
Buy your tickets here: http://mumbaiqueerfest.com/attend/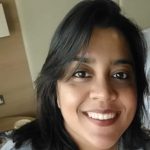 Smita is a multi-cultural freelance journalist, writer, and filmmaker based out of the US, London, Hong Kong, and India. Global Indian Stories is her brain-child. Created to chronicle diaspora stories written by Indians of all age groups, from different walks of life across the globe, Smita makes sure that the platform remains inclusive and positive.