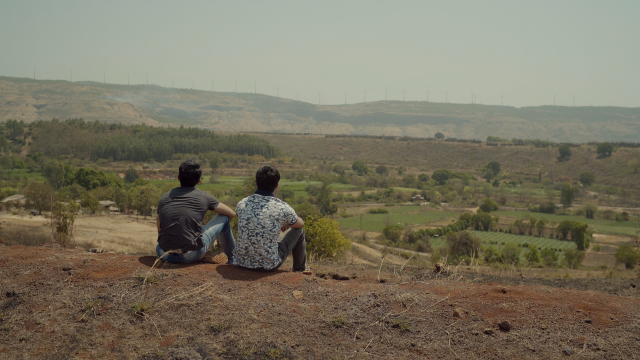 UN.SUITABLES http://mumbaiqueerfest.com/indian-masala-mix-ii/
26 min / 2019 / Narrative Short / India
Dir: Taruna Khanagwal
Producer, Key cast: Akshay Saraswat
KASHISH 2020 Virtual, the 11th edition of KASHISH Mumbai International Queer FilmFestival, South Asia's biggest LGBTQIA+ film festival will run from July 22nd – July 30th screening 157 films from 42 countries. You can register to attend the festival from anywhere in the world. Check out registration details at : 
http://mumbaiqueerfest.com/attend/ 
You can know more about the schedule and films at 
http://mumbaiqueerfest.com/schedule/
The Film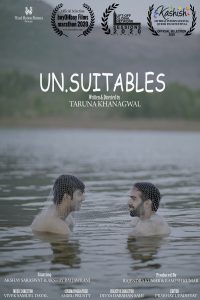 Set in the backdrop of tensed Hindu-Muslim Kashmir, Un.Suitables is a short film about the deep love between Karthik and Imran, despite their religious differences.
Tackling two very sensitive issues of religion and sexuality, the young couple risk their lives in the hope to find solace and togetherness, as they escape from Kashmir, following death threats from the Maulana, the Muslim community priest.
The story takes on a journey when they moved into a small village in Maharashtra, where they live happily till complications begin when Imran falls sick.
Taruna, the Writer-Director's journey to KASHISH
Taruna Khanagwal, the Director of Un.Suitables started her journey as a Chief Assistant Director of Ram Gopal Varma's Hindi feature film "Beautiful" (An Ode to Rangeela). She went on to direct short films "The Foreigner" for RGV short film channel RGV talkies and "Papa" that is streaming on Hotstar+Disney.
Un.suitables is Taruna's third independent short film project as a Writer- Director. "Watching and making films is the only language I know to express myself," says Taruna. "I can go without food and sleep, but not without films," she laughs.
Between making films, Taruna works on ad films and as a lyricist has written "Pyar ki Kahani" for the film Beautiful (Ode to Rangeela), released on Zee Music.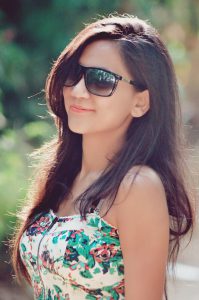 Taruna is elated to be a part of KASHISH 2020. "It's an incredible feeling for me. KASHISH is the most prestigious and inspiring film festival for the LGBTQIA community, and getting the Official Selection for the film festival is a big opportunity for me and my team to spread the word, share our thoughts and the perspective that love has no language, no religion, no restrictions, no boundaries we need to think above that.
So how has this platform been helping the LGBTQ film narratives in its outreach globally?
Taruna feels that KASHISH has been the prominent platform to give voice to Indian LGBTQ community. By presenting the Indian LGBTQ community globally, the festival has inspired individuals to be more open minded, understanding and kind towards different cultures and the narration of their unique challenges.
Birth of Un.Suitables
The issue of homosexuality was something that Taruna was interested in always and she took it up without a thought the day she got an offer to make it. "Shaping the story with my actor Akshay Saraswat (Karthik in film) was very challenging and interesting for both of us, as we spend long hours for days to lock the final story. It was a contradictory and interesting journey for both of us. Then I went ahead to write the Screenplay and Dialogues so that we could hit the floor to shoot."
The project had its challenges as it went on hold for a few months, when one of the actors stepped back and we had to wait till Akshay Raj Jawrani (final Imran character) was signed in.
Dealing with two sensitive issues of religion and sexuality was not easy either. "The disturbance that the world faced in the past or is facing today has a lot to do with religious fundamentalism. Religion is a strong fabric of any society. Look around and observe, almost every mind is influenced by their religious belief. I believe religion was created to unite us, to unite humanity, to rise in love. Unfortunately, it is doing clearly the opposite. Instead of celebrating love and embracing our unique differences, we hate each other and kill each other," says Taruna.
"When I thought of portraying challenges faced by LGBTQ community, discussing religious fundamentalism came naturally. People are being killed by religious fanatics just because they love the person of the same sex. This is real. It is happening in real time with real people and the issue needs to be discussed in much depth and details.
A must-watch for everyone
The film has been made not just for the LGBTQA+ community, but for everyone. The journey of the young lovers tells us that often people are forced to find a corner to live their lives, just to save themselves from homophobic prejudice. "We need to educate our society by using different means so that one day things will be fine or at least normal for them."
The message I wanted to share through my film is very simple "Live and let others live" Why do people still have to fight for their rights, to live freely, to say what they want? The sad part of the world is that we have become so selfish that we deny to see different things with different perspectives. We choose to deny or ignore it simply because it's not related to our personal lives.
"We have become "insensitive towards sensitive issues". We give attention to  unimportant things and ignore which needs our action to make this world a better place to live for everyone. My request to the world is please accept different perspectives, at least try to give it a chance and I am sure we can make it happen. Every inch of happiness and every being on this planet is important. We all can make it happen."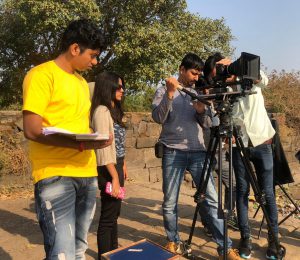 What would be Taruna's message for the genre of filmmakers who are highlighting the LGBTQ issues that should've been done years before?
Taruna would say that it's better late than never. "I am too ecstatic that we are talking about this issue finally and positive changes are happening. But it is a long road ahead. The road to freedom is never easy. Hence I request all the influential people
who have the power and sources to bring the change- 'Please use your position to make people rise in love and do not rest until it happens.'
You can catch the screening of the film on 26th July at 5pm on INDIAN MASALA MIX Part 2. Watch the trailer of the film: https://youtu.be/VhAi09boC0c

The KASHISH Mumbai International Queer Film Festival is about to start its 11th edition. This year the festival has gone virtual, meaning now that viewers around the world can watch some of the 157 films from 42 countries which will be screened. It starts on 22nd July 2020 and finishes on 30th July 2020. Find the full schedule here: http://mumbaiqueerfest.com/schedule/
Buy your tickets here: http://mumbaiqueerfest.com/attend/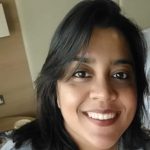 Smita is a multi-cultural freelance journalist, writer, and filmmaker based out of the US, London, Hong Kong, and India. Global Indian Stories is her brain-child. Created to chronicle diaspora stories written by Indians of all age groups, from different walks of life across the globe, Smita makes sure that the platform remains inclusive and positive.