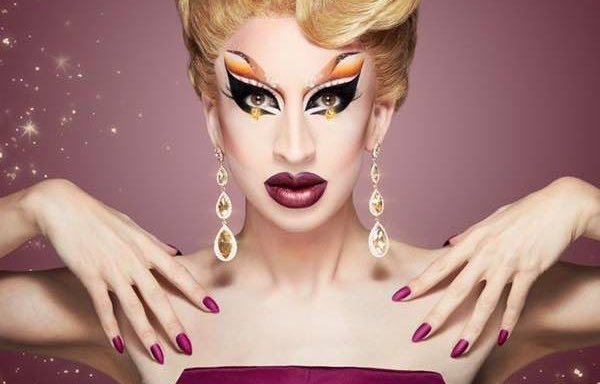 A grand virtual opening ceremony on July 22nd to flag off 9 day LGBTQ film festival
The 11th edition of KASHISH Mumbai International Queer Film Festival, is all set to kick off on July 22nd evening 6.30pm at a virtual opening ceremony on the festival's social media handles, with some amazing performances and will be hosted by RJ Rohini Ramnathan, the host of KASHISH every year for 6 years.
"So excited to be part of Kashish film festival yet again this year! It's been a ride taking the festival completely online – this way we aim to reach more people and wish lots of more can watch the amazing selection of films this edition" said Rohini
Sunita Bhuyan
Among the star performers are ace violinist and vocalist Sunita Bhuyan & her son Ronojit Bhuyan, who have been actively engaging and spreading positivity via music from home during the lockdown, and were the first to do a balcony concert in India, as a tribute to Corona fighters in India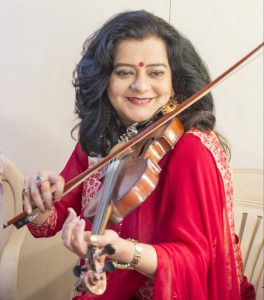 "I am very excited to collaborate with the Kashish film festival & perform for the opening  night.  Music is a powerful medium to communicate  the message of Diversity & inclusion.  The universal seven notes create the musical octave and each  note is different from the other with its own identity and sound, yet together the 7 notes create hundreds and thousands of melodies. Then again the interplay of different instruments across leather, wind , strings come together in harmony to create one orchestra."
"Every gender has its own individuality & essence and have been created on this earth for a purpose. It's amazing how Kashish festival has been put together to share the stories and journeys of our LGBTQ communities in the most sensitive, powerful and diverse way", she added. Sunita Bhuyan will be performing on the song Vande Mataram and a Bihu song from the North East, and will be accompanied by her son Ronojit Bhuyan.
Lady Galore
As a special treat for the Kashish audience, Amsterdam's drag sensation Lady Galore will open the festival with a powerful lip sync performance to the song We Got Love by Jessica Mauboy. The music video was filmed on the beach near the hometown of Sander den Baas in the Netherlands.
Speaking about her performance, Lady Galore said, "I have always been a strong advocate for visibility and solidarity and this song is a tribute to everyone who struggles to be themselves against all adversities".
Lady Galore also features in a film on her life titled Galore that is part of the KASHISH 2020 Virtual line-up of 157 films from 42 countries.
Classical and hip-hop dance too
The opening ceremony will also feature a classical dance performance in a medley of Kathak, Odissi and Bharatnatyam styles performed by Ayan Banerjee, Akur Ballal and Nilesh Singha. They will perform on a piece inspired by Rabindranath Tagore's poem.
"This presentation urges every individual of the globe to realize the undying Truth of humanity with the great sense of Brotherhood and move together ahead as it's high time to see through the lens of only & only Humanity", said the trio who performed the piece keeping safe distance.
Rounding up the list of performers is a hip hop dance performance by Karan and Aayu, two performers from the gullys of Mumbai, who say empathetically, "Look beyond the facades… In the end, we all are stars wrapped in skin."
While Karan says he serves happiness beyond the rainbows, Ayu tells the story through the lens. These two backbenchers who've known each other since junior college, are connected by their passion for dancing.
Kicking off in style
Speaking about the opening ceremony, festival director Sridhar Rangayan said, "Going virtual with KASHISH during the lockdown has been a very challenging decision, but one that has been rewarding as well. How else would we have had such amazing performances that are diverse in style and geographically – and everything has come together to kick off the festival in great style. We are not on the Liberty Cinema stage, but we are on the World Stage! The opening ceremony will be live streamed on the festival's social media handles @kashishfilmfest on July 23rd 6.30pm. So mark your calendars, and welcome to the best opening ever of KASHISH. Lets rock it!"
The festival will screen 157 films from 42 countries out of which 52 films compete for a total cash award of Rs.1,80,000 in the 9 competition categories that includes Best Narrative Feature, Best Screenplay, Best Performance in a Lead Role, Best Documentary Feature and Short, Best Indian and International Narrative Short, Best Student Short and Riyad Wadia Award for Best Emerging Indian Filmmaker.
The schedule and tickets
Information about list of films, schedule and how to attend can be found at the festival website http://mumbaiqueerfest.com
KASHISH 2020 Virtual will screen 157 films from 42 countries out of which 30 films are from India. The full schedule is available at http://mumbaiqueerfest.com/schedule/
Full-Festival passes for Indian audiences are available through Instamojo at https://bit.ly/32dkxcc and international audiences can get it at https://xerb.tv/channel/kashish2020/virtual-events
---

The KASHISH Mumbai International Queer Film Festival is about to start its 11th edition. This year the festival has gone virtual, meaning now that viewers around the world can watch some of the 157 films from 42 countries which will be screened. It starts on 22nd July 2020 and finishes on 30th July 2020. Find the full schedule here: http://mumbaiqueerfest.com/schedule/
Buy your tickets here: http://mumbaiqueerfest.com/attend/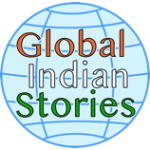 Global Indian Stories team
This story has been posted by the Global Indian Stories team, having been found or sent to one of us. It will have been sent via a channel where there is no specific author to attribute the story to.