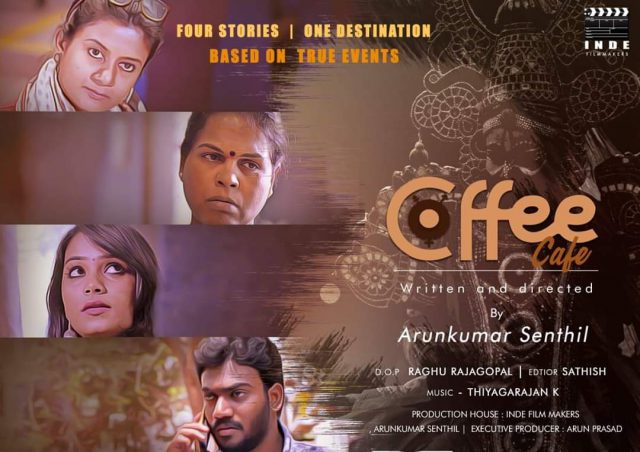 COFFEE CAFE : http://mumbaiqueerfest.com/coffee-cafe/
127 min / 2019 / Narrative Feature / India
Dir: Arunkumar Senthil
KASHISH 2020 Virtual, the 11th edition of KASHISH Mumbai International Queer FilmFestival, South Asia's biggest LGBTQIA+ film festival will run from July 22nd – July 30th screening 157 films from 42 countries. You can register to attend the festival from anywhere in the world. Check out registration details at: 
http://mumbaiqueerfest.com/attend/
A film inspired by true events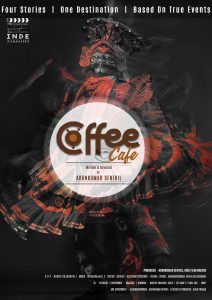 The Tamil feature "Coffee Café" is a compilation of four stories of four characters that get beautifully connected to each other. Based on true events, the main characters in the film come together one night, and a plot unfolds. Vinothini, a divorced independent woman runs a coffee café and creates modern plays based on the traditional Therukoothu street play format; Kaveri, a 40-year-old transgender housekeeping staff, is constantly trying to prove how members of the transgender community are fit for the general community and fight for their rights; Senthil is an independent filmmaker who struggles to make his debut film amidst a financial crisis; Pooja a free-spirited girl who wants to live life in her own terms, taking up risks along the way and a young gay boy Raja and his struggles for love and survival are the main characters of the film. On one fateful night, a certain incident makes them connect which one leads the plot.
A director's struggle to reach KASHISH 2020
Arunkumar Senthil, the director and scriptwriter from Chennai has been working as an actor, scriptwriter and discussion crew because of his passion towards filmmaking. He directed and produced his independent debut Tamil Feature film "Coffee Café" in 2020. He is waiting for better recognition from Film Festivals for "Coffee Café" and trying to release in theatres.
Senthil has come a long way with his struggles since his initial projects in 2012, with his first Tamil musical album"Mudhal Paarvai Mudhal Kadhal" where he was the actor-director. His first Tamil Short Film "Sudha – Transgender" completed in 2016, got him awards and was watched by nearly a million on YouTube, while his second short, "The Boy – Transgirl" got few awards in Film Festivals.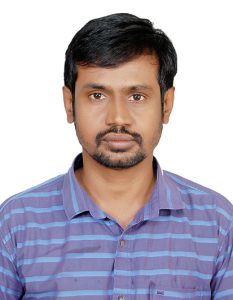 "I feel really honoured that Cafe Coffee has been selected for KASHISH 2020. As a filmmaker, I feel really proud to be a part of KASHISH since I have been following KASHISH for the past few years, as South Asia's largest LGBTQ+ festival," says Senthil. He is really glad that the screening at KASHISH will provide him with the international exposure that his work requires at this point.
His fellow filmmakers whose films made it to KASHISH had really gained mileage from the exposure and Senthil is really optimistic. "In the previous editions of KASHISH, my fellow filmmakers told me that their movies have been selected in international film festivals after they were officially selected to be screened at KASHISH. With the international acclaim that the festival has gained for itself, KASHISH is the best platform for LGBTQA+ themed films," he says.
Reel life, a reflection of the real
Senthil ran a coffee cafe in real life, about five years back and in the process found many stories and characters that posed to be inspiration for his film. "I hired a transgender and a gay boy at my coffee shop, and this was where the idea for writing a film script came from," says Senthil. "I actually wanted to make a transgender story that would be a lead for mainstream character, something that the general public could relate to. I chose three parallel stories, based on common characters, to travel with my LGBTQ+ lead and support his narrative.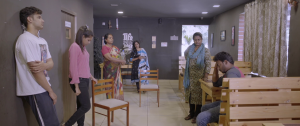 "It is not just an LGBTQ+ movie, the theme is supported by other characters that make it fit to be a general community film. This does not mean, that I do not feel that the LGBTQ+ community is very much part of the general community.Coffee Cafe is a positive Indian transgender film. I tried to highlight issues of the LGBTQ+ community in a general setting. What makes it special is the treatment of the film.
"The film captures the LGBTQ+ community in a positive light and we portray the relationship between the community and the society in a very good manner. That is my message in the film – that we must treat the LGBTQ+ people with the respect they deserve."I
t is a sensitive genre to deal with, and Senthil's advice to filmmakers who want to make films on the community is that they should spend time, study their life and lifestyle properly before making a film on the community. "They deserve to be in the spotlight for all the good reasons. Make them inclusive in your films. They are a part of our lives and LGBTQ+ characterisation should be allocated in mainstream movies, LGBTQ+ people should be given opportunities to be cast in the films and their genesis and contributions towards the society, captured and documented well," concludes Senthil.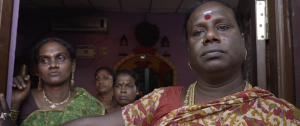 The KASHISH Mumbai International Queer Film Festival is about to start its 11th edition. This year the festival has gone virtual, meaning now that viewers around the world can watch some of the 157 films from 42 countries which will be screened. It starts on 22nd July 2020 and finishes on 30th July 2020. Find the full schedule here: http://mumbaiqueerfest.com/schedule/
Buy your tickets here: http://mumbaiqueerfest.com/attend/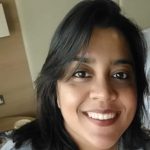 Smita is a multi-cultural freelance journalist, writer, and filmmaker based out of the US, London, Hong Kong, and India. Global Indian Stories is her brain-child. Created to chronicle diaspora stories written by Indians of all age groups, from different walks of life across the globe, Smita makes sure that the platform remains inclusive and positive.