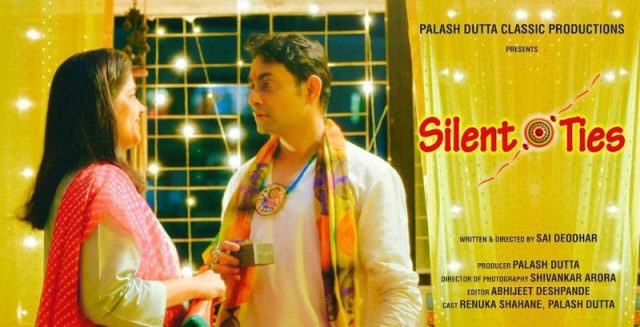 SILENT TIES http://mumbaiqueerfest.com/indian-masala-mix-part-i/
10 min / 2019 / India / Hindi / Narrative Short
Director: Sai Deodhar
Producer/Actor: Palash Dutta
KASHISH 2020 Virtual, the 11th edition of KASHISH Mumbai International Queer FilmFestival, South Asia's biggest LGBTQIA+ film festival will run from July 22nd – July 30th screening 157 films from 42 countries. You can register to attend the festival from anywhere in the world. Check out registration details at: http://mumbaiqueerfest.com/attend/ You can find out about the schedule and films at: http://mumbaiqueerfest.com/schedule/
The Film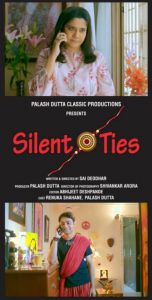 Silent Ties revolves around the brother sister bond. Follow the story of Kartik, a young gay man, who is dealing with the complexities life. He harbours dreams of pursuing a path his family chooses not to understand and vehemently dissuades him. When he is asked to perform at a prestigious cultural event dressed as a woman, Kartik proudly sends the invite to his older sister who he loves dearly.
However, on receiving the invite his sister is shocked at his attire and choice of performing as a drag queen. Kartik is crestfallen and heartbroken when she gives him an earful about it, as he felt she had always known his preferences and been very kind to him when he was growing up. The brother-sister story reaches a climax at Raksha Bandhan, a festival that depicts the bond between a sister and a brother. On this sacred day, the focus is what happens between the two siblings and whether Kartik's sister accepts him for what he is or not. How strong is their bond?
Producer/Actor Palash Dutta's pride in being part of KASHISH 2020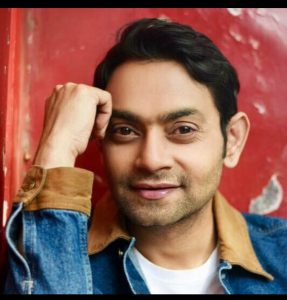 Palash is particularly proud to be part of the KASHISH this year, having been to the festival over many years. As he himself puts it, "it's been a feeling of nostalgia and pride for my filmed being selected as a part of the 11th edition of KASHISH 2020. I have attending the film festival for over seven years now in a row and I had silently harboured a desire to make a film and showcase it on this platform. Seeing my dream being realised and manifested this year through my short film 'Silent Ties' makes me immensely happy and grateful to the Universe! I am thankful to the jury members and the entire team at KASHISH Virtual 2020."
He feels that the Festival has much to give and is key in helping the LGBTQ community. "I think by showcasing films from all across the globe is bringing about a change and starting a conversation on taboo topics related to the community which in itself is an amazing feat," he says. He found that he was never exposed to such content until he attended his first screening at KASHISH 7 years ago. "It opened me up to an extent that today I can happily say that I have come a long way in accepting myself the way I am and looking at others from my community with utmost respect and feel a sense of solidarity."
Making a dream
To act on his silently-harboured desire and make a movie it took time, effort, and an idea. Palash explains how the project came into being, "with regards to my short film Silent Ties, I had a story and was toying with the idea in my mind which I was longing to tell about a brother and sister, about hope and acceptance. That's when I randomly called Renuka Shahane (the lead actress) and within 10 minutes of the narration she gave me a positive feedback and asked me when are we shooting. That itself gave me an encouragement and hope that she believed in my story. She has been an ardent supporter of the LGBTQIA community and wanted to do something. She told me what better than this lovely short film."
It wasn't just good feedback to get. Finding Renuka was a key part of the project's journey. "Since I am an actor and also a model/casting coordinator in Bollywood for over 25 years, Renuka was the only one who came to my mind for the sister's part. Besides being a fantastic and veteran actress herself,  she also has a pan India appeal," explains Palash.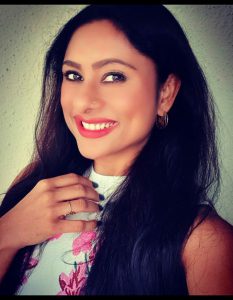 So now he had the necessary actors for the brother and sister, given that he himself was to play the brother. The next challenge was to find a director who could bring his vision to life. He decided to approach Sai Deodhar who has had experience in acting, directing, and producing before. Initially he was curious as to how she would react to his story but he says he needn't have worried.
"Even from the word go she was charged about the subject, because before this she hadn't ever worked on something with an LGBT subject," says Palash. "So she took it up as a challenge and did her research. Wonderfully and seamlessly, writing and directing the film. And that's how we all teamed up, started rolling, and finished it in one day because we were all in sync and unison, our energies matched."
An important message
Often movies are only out to entertain, but Palash wants to achieve so much more. "The reason why my film should be watched is because it's a genuine effort and a progressive story, focussing on the bond between a brother and sister which is enhanced through the narrative," he explains. "Of course, it's got the beautiful Renuka Shahane acting with her real and believable performances. Most importantly it's a story of hope and encouragement."
He feels that Silent Ties is a story that everyone should be able to relate to, even if you're not aware of Rakshabandhan, the sacred Hindu festival which is celebrated between siblings. The message the film gives out is about love and equality, conveying the message that we should all support every kind of relationship that humankind builds.
Palash also hopes that his short film is inspirational for other filmmakers. "My message to all the filmmakers out there is to tap into and tell more such stories of hope and positivity, so that it opens doors for all the community folks and encourages them to come out," he says. "Let the films enlighten us and give us a ray of hope that even we are one amongst the entire human race without being judged and ridiculed for our choices."
He genuinely hopes Silent Ties can inspire others to make other life-affirming movies. "My bestest wishes and good luck to all the film makers for all their future endeavours," he affirms. He also thanks the entire KASHISH team for "putting up such great work and for panning out a great bouquet of films over a decade now". He sends them his heartfelt wishes to them and hopes the Festival will grow from strength to strength.
You can catch 'Silent Ties' on 25th July at 7pm in INDIAN MASALA MIX Part 1.
---

The KASHISH Mumbai International Queer Film Festival is about to start its 11th edition. This year the festival has gone virtual, meaning now that viewers around the world can watch some of the 157 films from 42 countries which will be screened. It starts on 22nd July 2020 and finishes on 30th July 2020. Find the full schedule here: http://mumbaiqueerfest.com/schedule/
Buy your tickets here: http://mumbaiqueerfest.com/attend/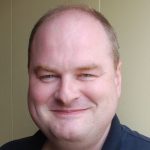 Jonathan has a varied history, having written for publications such as Asian Woman but also technical magazines such as Networking+. He also has a background in IT so he's been instrumental in the technical side of getting Global Indian Stories launched. As co-founder, he also keeps writing, sub-editing, and handling the social media.