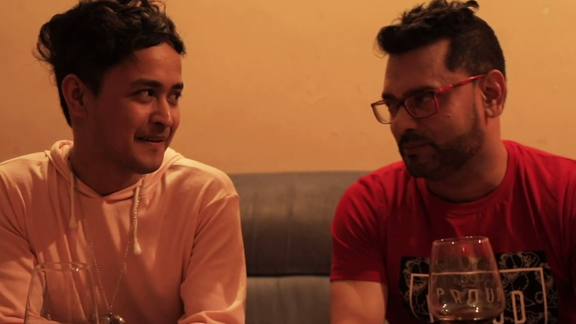 15 min / 2019 / Narrative Short / India
Dir, Writer, Producer: Aditya (Dhaval) Parekh
KASHISH 2020 Virtual, the 11th edition of KASHISH Mumbai International Queer FilmFestival, South Asia's biggest LGBTQIA+ film festival will run from July 22nd – July 30th screening 157 films from 42 countries. You can register to attend the festival from anywhere in the world. Check out registration details at: 
http://mumbaiqueerfest.com/attend/ 
You can know more about the schedule and films at 
http://mumbaiqueerfest.com/schedule/
Visitor's Login made in time to be considered for KASHISH 2020
The short film Visitor's Login, made by first-time Writer, Director and Producer Aditya Dhaval Parekh is about two people who meet through an online dating app for some quick fun and what happens after they come together. Dhaval is 'superbly excited' that his first film got selected to be screened at KASHISH 2020, since he shot and completed the film keeping in mind that he would submit the film to be considered at the KASHISH screening.
Dhaval is sad that as a first-time filmmaker, he is missing out on the physical interaction with fellow filmmakers at the festival, the positive networking that the platform provides.
"Kashish Film Festival is actually like any other festival for LBGT community based in Mumbai and other nearby cities where friends come together watch movies, interact, party etc. Although everyone is little upset  because of the Coronavirus pandemic, I am still looking forward to the reaction of the audience and come back again next year."
"It is like how you score good in unit test papers so you know where you will stand in your finals," laughs Pranav.  Kashish being such a good platform with experienced jury and tuff competition, getting selected at Kashish gives you some idea how you will stand in other competitions," Dhaval says.
The Project and a new beginning for the filmmaker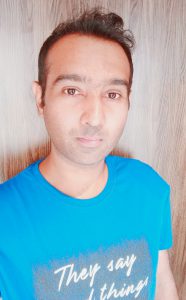 Dhaval has the idea of making a movie in his head, but those were nagging thoughts that kept coming and going. "I used to get idea and then it would disappear, get-go, on-off," says Dhaval. "One fine evening I was with my friend Vinnie Narayan (who is also part of this movie) and I just mentioned the story I had in my mind to him, and since he lives alone in a rather sprawling apartment, I asked if we could use his place for shooting the film, and he instantly said 'Yes'.
"It was this 'Yes' that has gave my dream the wings it needed to take off. However, the actual story plot was different and we couldn't implement it as it was multi-cast and complex for a short film… all thanks to my love of Bollywood. As we were running out of time, with no short-listed actors and enough time to make it to the KASHISH submission, we went for a short film. I couldn't sleep that night. As per my past experiences, what I stop in between never happens again and I knew if I don't make the film now it will never happen. I got up in the middle of the night and worked on the second plot of the story that was in my head and started writing."
"The screenplay, dialogues… I penned down whatever I could think of at that moment and ran to meet Vinnie next day with the papers in my hand. I told him that this is the story that we working on, what do you think!! and that's how "Visitor's Login" started."
Stars of the Film?
All of us! Both my actors, my cinematographer and the humble self. 

While the script and dialogues were ready overnight, the main challenge was finding the right casting. As a first attempt, there were no funds or casting experiences. "After going through the script few times we thought of getting Vinnie on board as he was a proper match to one of the character and he was interested to play the same role, but finding the right person for the other character was a challenge.
"That's when we got Nishant as he has done stage, had sound knowledge of screen presence and was quite suitable to the role. Meanwhile I somehow arranged the cinematographer (that's an another long story) and arranged all equipments. Nishant reached here Friday night, on Saturday we had a small session of dialogues and getting comfortable with each other, a pre-shoot party and on Sunday morning we started with the shoot and ended the same day," says Dhaval.
Message from the filmmaker
Sometimes you get the love right next to you, sometimes your prince charming might be far. Don't lose hope. Also there is no harm in interacting, knowing other people without being judgemental. I am still learning from each movie in Kashish.
---

The KASHISH Mumbai International Queer Film Festival is about to start its 11th edition. This year the festival has gone virtual, meaning now that viewers around the world can watch some of the 157 films from 42 countries which will be screened. It starts on 22nd July 2020 and finishes on 30th July 2020. Find the full schedule here: http://mumbaiqueerfest.com/schedule/
Buy your tickets here: http://mumbaiqueerfest.com/attend/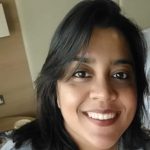 Smita is a multi-cultural freelance journalist, writer, and filmmaker based out of the US, London, Hong Kong, and India. Global Indian Stories is her brain-child. Created to chronicle diaspora stories written by Indians of all age groups, from different walks of life across the globe, Smita makes sure that the platform remains inclusive and positive.