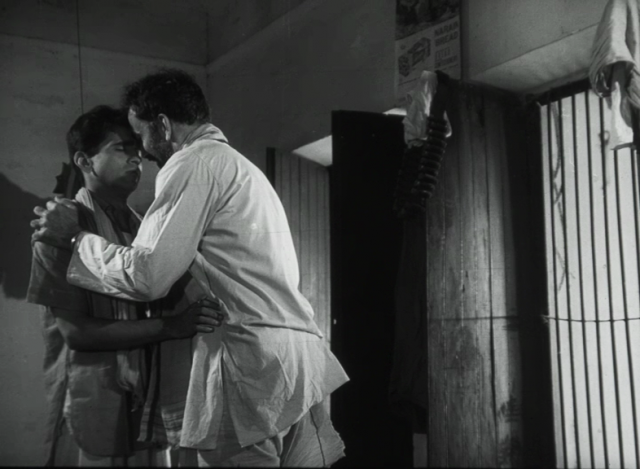 Register for KASHISH 2020 at http://mumbaiqueerfest.com/attend/
Director Prem Kapoor's 'Badnam Basti', India's first gay film released in 1971, only to be lost to obscurity for around five decades, and found in a Berlin archive, will be screened at KASHISH 2020. Considered as one of first Indian films to explore same-sex relationship, Badnam Basti was made in 1971 and features a love triangle between two men and one woman on the margins of society. Badnam Basti will screen on Wednesday, July 29, 2020.
http://mumbaiqueerfest.com/badnam-basti/
It all started off with an email by Lyle Pearson, a journalist who has been attending KASHISH every year, traveling all the way from the USA, says Kashish festival director Sridhar Rangayan. "He connected us to studio Arsenal in Germany who had recently discovered a copy of the film and restored it digitally. While we got the copy from Arsenal, we had a challenge tracking down Hari Om Kapoor, the son of the director to get permission to screen."
The permission was granted and the Sridhar is "delighted to present this unique film to the world through the KASHISH platform".
About Badnam Basti
Bus driver Sarnam Singh (Nitin Sethi), who moonlights as a bandit saves a woman Bansari (Nandita Thakur) from being raped by another dacoit. She falls in love with him but he cannot keep his promises to her as he is jailed for another petty crime. Once out, he searches for her but cannot find her. Sarnam meets a young lad Shivraj (Amar Kakkad), going on to hire Shivraj as a cleaner and the two become intimate.
As fate would have it, Bansari returns in Sarnam's life but now she is living with Sarnam's own crony, Rangile, who has paid the highest bid for her at the auction in a village fair. Shivraj also deserts Sarnam to get married to a girl to lead his life 'normally'. Sarnam feels besieged at the turn of events in his life, but life still has few more surprises in store for him.
An adaptation of Hindi novel Ek Sadak Sattavan Galiyan by Kamleshwar Prasad Saxena, the film was extensively shot on real locales at Mainpuri in Uttar Pradesh. The film is noted for its adventurous editing, strong performances, neorealist style, and the music by Vijay Raghav Rao, one of postcolonial India's most innovative composers. Although Badnam Basti was recut and re-released in 1978, it has since faded into obscurity. The film was presumed lost until recently when it was accidentally found after 49 years of hiding in an archive in Berlin.
Originally a man of letters, the film's director Prem Kapoor was the weekly editor of a Hindi magazine Dharmyug. He had studied philosophy and had earned a doctorate in Esthetical Explanation of Indian Erotic Sculpture with special reference to Konark and Khajuraho. He ventured into filmmaking to advance his exploration of human desire. His other film, Kaam Shastra (1975), mixes sex talk with psychology. Kapoor passed away in 2011, at the age of 83. (Bio courtesy: Manish Gaekwad)
LGBTQIA movement in India
According to Sridhar, Indian LGBTQIA+ films offers a diversity of stories covering the entire LGBTQIA+ spectrum, this year including stories about bisexuals, drag queens, transmen and transwomen, genderqueer, asexual, etc. The narratives also span a range of genres from romances to comedies to dramas, and also include same-sex relationships, as well as relationships with families and society. The narratives also span urban and rural stories.
"Who says the Indian LGBTQIA+ film movement is nascent?! Agreed there are not too many commercial releases, but there are plenty of independent documentaries and short films being made every year and we are screening 30 of them – the second largest in number from a country next to USA with 62 films playing at our festival," says Sridhar.
"It is indeed exhilarating to be able to present such a rich and diverse program of Indian films, and we are thankful to each one of the filmmakers for making these gems. We sincerely hope to reach them out to world audiences through the festival."

KASHISH 2020 Virtual Highlights
Apart from Badnam Basti, the festival is screening three narrative features Coffee Café by Arunkumar Senthil (Tamil), Jonaki Purua by Prakash Deka (Assamese) and the closing film Hum Bhi Akele, Tum Bhi Akele… by Harish Vyas (Hindi).
There are also two brilliant documentaries Outcast by Anita Singh (English, Hindi) and In Fact … (Teen Satyi) by Debalina Majumder (Bengali). Some of the programs the Indian LGBTQIA+ films are screening are Moving Forward Together (on July 24th), Indian Masala Mix I (July 25th), Indian Masala Mix II (July 26th) and Indian Narrative Shorts Competition (July 28th).
The online edition of 11th KASHISH Mumbai International Film Festival was inaugurated on July 22 and is on till July 30, 2020. It will screen 157 films from 42 countries, including Badnam Basti and 29 other Indian films.
---

The KASHISH Mumbai International Queer Film Festival is about to start its 11th edition. This year the festival has gone virtual, meaning now that viewers around the world can watch some of the 157 films from 42 countries which will be screened. It starts on 22nd July 2020 and finishes on 30th July 2020. Find the full schedule here: http://mumbaiqueerfest.com/schedule/
Buy your tickets here: http://mumbaiqueerfest.com/attend/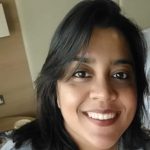 Smita is a multi-cultural freelance journalist, writer, and filmmaker based out of the US, London, Hong Kong, and India. Global Indian Stories is her brain-child. Created to chronicle diaspora stories written by Indians of all age groups, from different walks of life across the globe, Smita makes sure that the platform remains inclusive and positive.