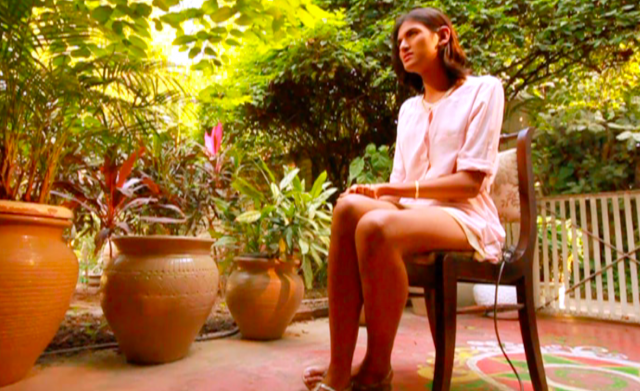 Film : Sex Changed
Duration : 20 minutes
Genre : Docu-short/ English
Director : Ankit Gupta
KASHISH 2020 Virtual, the 11th edition of KASHISH Mumbai International Queer FilmFestival, South Asia's biggest LGBTQIA+ film festival ran from July 22nd – July 30th screening 157 films from 42 countries.
Sex Changed – the film and its characters
Sex Changed by Ankit Gupta is positive story about two people going through sexual transition and a mum, who braces all with love and positivity. A zealous narrative about respect, support and happiness, this 24 min docu-shot is the Director's second entry and second selection at KASHISH. Set in Delhi NCR, the docu-short is based on the lives of three remarkable individuals, Naina Singh, her mother Mishi and an individual who has chosen not to reveal his identity. The film documents the transition that Naina is currently undergoing from being a man (Krishna) to a woman and another individual who is transitioning from a woman to a man. Juxtaposed against each other, both share their stories in their own words, making this a powerful docu-short to watch, as we are taken through the journey of self-discovery that they are on.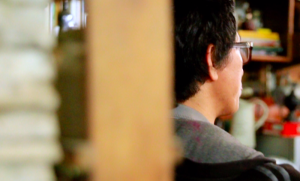 Naina is a young teenager and her story offsets that of our 'John Doe' who realised his true self only by the age of 40, says Ankit. "Wrapped along with their stories is the story of Mrs Singh, who in my opinion sets the bar for parenthood. Mishi has struggled with acceptance of her daughter and is going on this journey with Naina, every step of the way. If you were to ask me, this film is a testament to what is possible if a parent truly understands and supports their child in living their best life. This is a story of love, of hope and of happiness, unlike most of the trans stories that we see today," says Ankit.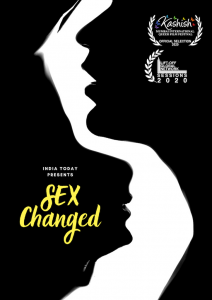 Sex Changed rose out of a single tweet that Ankit had read from a teacher who mentioned a student in Delhi undergoing transition. "I was curious and wanted to know more. I contacted the teacher and she connected me with Mrs Singh, Naina's mother. My first phone call to Mrs Singh lasted over an hour, we chatted about the weather, gardening and of course Naina."
"She invited me over for lunch and after that we didn't look back. They let me into their house, into their lives and allowed me and my cameraperson Kashif to be a fly on the wall and ask them anything we wanted. We filmed this docu-short in parts over a period of three to four months, all in their home. Their generosity and interest to tell this live-saving story is how Sex Changed came into being," confirms Ankit.
This film is a sharp contrast to many in this genre, and is about hope and happiness. As much it is about the two people who are undergoing the process of transition, it is also about the families. Sex Changed proves that no mountain is unscalable if you have the support of you parents, and beyond the sadness and pain, life only gets better.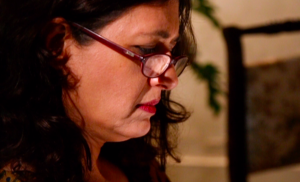 "For me the star of the film is Mrs Mishi Singh," says Ankit. "She gets you attention from the first word she speaks in the film. She is unafraid, honest and very upfront about her feelings. She makes no bones about the fact that she did not understand her daughter and what she was going through, but she tried her best and finally accepted her child for the wonderful being she is. Mrs Singh also has a gorgeous house surrounded by a beautiful garden and the hours I've spent chatting with her, makes her the star of the film, for me."
Ankit, KASHISH 2020 and LGBTQIA films
"KASHISH is the biggest South Asian Queer Film Festival. By that virtue alone, it is a significant player in the global queer narrative," says Ankit. For him, KASHISH gives a platform to voices from parts of the world, which otherwise would not have been represented at all. "As we all know many countries in South Asia still struggle with giving legal status to their queer citizenry, and for them KASHISH is a festival, created by individuals who share a common history, culture or geographical boundaries; giving them hope and validation for their existence."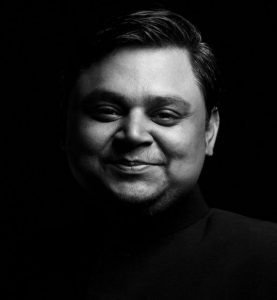 Sex Changed is Ankit's second film entry and selection in KASHISH and it was special for him to be part of an amazing line up of films. The accessibility of people from other locations to watch the films was a plus of the festival going digital this year, but Ankit missed being a part of the "energy at the physical screenings and the sheer joy of watching my film projected on a big screen. I miss seeing the many colours of the rainbow at the venue and the meeting friends, hugging and taking selfies."
Ankit would like filmmakers to be more inclusive. He would not chastise them for missing out on queer stories earlier, because he knows how difficult it is to tell these sensitive stories, but times have changed for the better and the medium, audience for accepting these stories has evolved.
"It's 2020 afterall – if not now, then when? Diversity isn't just a thing for HR Manuals. It is a mantra to live your life by. Please include more queer characters in your stories. Make films about queer lives. They are all around you, waiting to be seen, to be heard and to be asked the question, 'Tell me about you…'"
Anything else Ankit? "I think I've already blabbed a lot!," chuckles Ankit, as the interview concludes.

The KASHISH Mumbai International Queer Film Festival has started its 11th edition. This year the festival has gone virtual, meaning now that viewers around the world can watch some of the 157 films from 42 countries which will be screened. It starts on 22nd July 2020 and finished on 30th July 2020.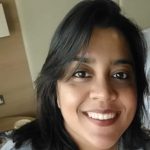 Smita is a multi-cultural freelance journalist, writer, and filmmaker based out of the US, London, Hong Kong, and India. Global Indian Stories is her brain-child. Created to chronicle diaspora stories written by Indians of all age groups, from different walks of life across the globe, Smita makes sure that the platform remains inclusive and positive.