Robby Khullar will be writing a series of articles for us on Multiple Sclerosis, a condition that he has been suffering from for 35 years. Robby, with his positivity and wit, has been spreading awareness among the South Asian diasporas in the UK, actively taking part in MS research and helping provide answers that will prove critical for the generations to come. Welcome on board, Robby!
————————————————————————-
I'm special.
Well, that's what my mother always told me but I didn't realise I'm so special that I'm only one of 2.5 million globally, diagnosed with Multiple Sclerosis (MS).
MS is an autoimmune, demyelinating disease of the central nervous system (CNS) the brain and the spinal cord.
Autoimmune meaning your immune system attacks your body and you thought your relationship with your partner was bad. Unlike some partners, it's with you for life.
Demyelinating meaning the coating on your nerves is stripped. Therefore the messages that the brain sends out don't transmit completely, or not at all. It can affect anything connected via nerves.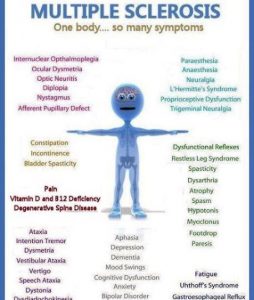 MS is prevalent in much of the Northern Hemisphere so it's thought there's a link to vitamin D deficiency. Your body produces vitamin D by exposure to the sun. There are outliers though; my dad's first cousin, who was born in India and moved to the UK as an adult had MS.
Here is a short video that I did, and that would give you some more dope on what I have been writing about.
75% of people with MS are women and it effects mainly young adults. I was 21 when I was diagnosed.
If any, some good news is that it's not contagious or directly inherited. The chance of a sibling or child of someone with MS getting it is 2% to 3%. There's no cure but there are many drugs to effectively manage it.
What I've written may seem bleak but as I'll explore later, it hasn't stopped my life and has added real meaning.
I hope you've got a basic understanding of MS or at lease picked up a few words for scrabble!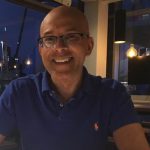 Robby describes himself as 'an all round super excellent person!"
Robby has been living with MS (SPMS) for 31 years, he was benign for nearly 17 years, but has had to use the wheelchair for the past five years. He is a motivational, positive and humorous person, working closely with research teams in different centres to find solutions for the condition that will be helpful for our future generations.