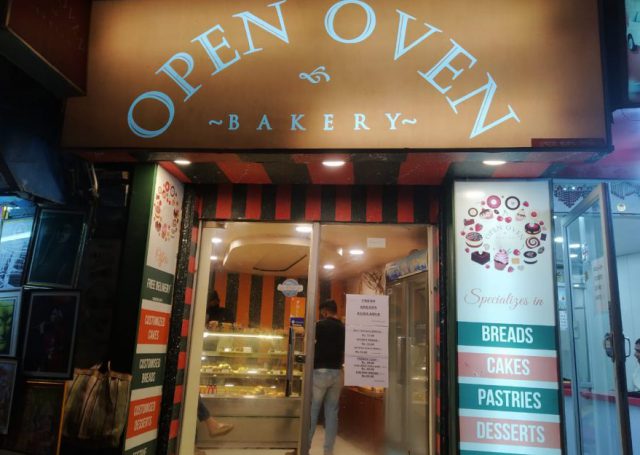 With the world witnessing a paradigm shift, food still holds fort as a constant source of relief. Entrepreneurial ventures stocking on comfort and utility food has become the need of the hour. One such immensely popular bakery in Kolkata, India is the Open Oven Bakery. Instituted by Reshma Sengupta, Open Oven has been supplying tasty and healthy baked food at affordable prices since 2006.
Reshma started the bakery from home, supplying exotic custom-made chocolate truffles for corporates and personal orders during festive seasons like Diwali, or for weddings and birthdays. With the success of this business, Reshma was motivated to transform her home-baking passion into opening stores, making it her profession, being inspired by her father who is 'her biggest critique and judge'.
As demand increased for her unique products and taste, Reshma formalised her business and turned into a full-time entrepreneur along with her husband Joydeep Sengupta, under the Open Oven brand.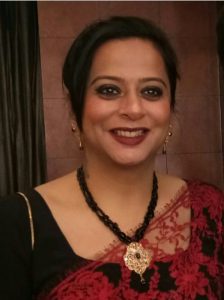 A quick chat with the bubbling Reshma, uncovered the good, bad, and ugly of running bakery stores in the new normal. Reshma commented that some of the most memorable moments in her journey have been "a television interview at Star Ananda. I grew up speaking Bangla and am married to a Bengali, but i became conscious and fumbled when the camera went on," she chuckles.
"A write-up in the newspaper and when people in unknown gatherings acknowledge Open Oven as a brand, giving quality products at affordable prices" are what she considers her greatest achievements so far, a result of her hard work and incessant progress of the stores.
Creating a brand people love
The two branches of Open Oven situated at Lake Road and Royd Street have seen a growing influx of people, all of whom have appreciated the available items. When asked to name a few items that work well with the audience, it was hard to choose the names.
Amongst cakes and pastries Chocolate Truffle Pastry, Chocolate Praline Pastry, Chocolate Truffle Tart, Lemon Tart, Chocolate Truffle Cake, or Choco Caramel Gateaux rule the day; and for those preferring savouries Chicken Quiche, Chicken Submarine and Chicken Shawarma are some of the must tries.
They also stock home-baked breads like Multigrain, Roasted Garlic, Cheese Parsley and Ready-To-Eat Kulchas.  Some of her biggest clients over the years include 'Future Retail Ltd (Big Bazaar) and ITC Hotels'.
Keeping in mind the current economy, it would definitely take time to leverage the business like old times. What comes as a silver lining is that the brand identity is still intact.
Surviving in the new normal
How was the bakery affected? With life slowly adjusting to the new norms in Kolkata almost three/four months later? "The biggest challenge that we faced during the lockdown has been the loss of business. For two months both our stores were shut and we were also not supplying breads to our biggest clients," says Reshma.
"Also when the lockdown was declared suddenly, we had to discard and give away a lot of our food materials. We faced heavy losses with regards to our raw materials. When we started functioning initially, after the lockdown period began easing off, a lot of our raw materials were spoilt or damaged and had to be thrown away," she regrets.
While the unlocking phase is a relief to the people, does the lingering shadow of the pandemic instil fear, when it comes to consuming outside food?
Yes, it does – which is why both the Open Oven stores have reopened post lockdown while maintaining the MHA guidelines strictly.
"We are using sanitisers, masks, and gloves at our stores. We also do not encourage more than 2-3 people at a time to be inside the stores. Nevertheless a lot of people are still scared to eat outside food and also because the economy's been hit hard, and people are cautious or not willing to spend on indulgences like pastries, cakes, etc," says Reshma.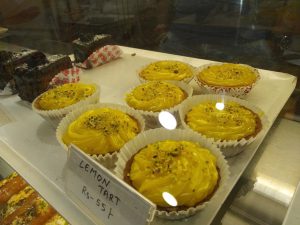 Recipes from the Chef's desk 
The past few months have made amateur cooks out of those who have never entered a kitchen. So what is one easy-to-make recipe that Reshma suggested? –Chicken Stew – a wholesome meal for the family.
 Coat chicken pieces in the all-purpose flour and shallow fry them in small batches until light brown. 
Cut big pieces of tomatoes, potatoes, carrots, and beans and keep aside.
Take a pressure cooker and add two table spoons of oil. Add the vegetables and the chicken together into the pressure cooker.
Add 2-3 cups of water along with 2-3 table spoons of Worcestershire sauce and 1-2 table spoons of soya sauce.
Season with salt and pepper and close the lid.
Cook till it lets out 2-3 whistles or till the chicken is done. If the stew is too thin then, thicken it by adding a mixture of 1-2 tablespoons of flour and water.
"Stick to home baking – the joy and satisfaction of creating with your own hands supersedes heading an organisation where you are over-seeing things and not baking yourself," says Reshma as a parting message. "Follow your passion, if you love baking, keep baking; and if you love eating, do visit Open Oven!"
Address:
– 12/B Lake Road, near Lake Mall. Kolkata -29
– 22/A Royd Street. Kolkata -16
Price for Two:  INR 100
Home Delivery: Within 1 km of the stores
Look forward to: introduction of gluten free breads and cookies
Social Media:
* Instagram – open_ovenbakery
* Email – open_oven@hotmail.com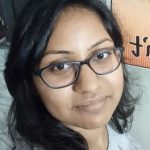 Subhadrika Sen is an events professional and writer. An avid reader of book she runs a blog on travel called www.trekkersoftheeast.com. When not working or reading she can be found travelling to places chasing ancient ruins or playing with her adopted Indie- Snowy. She can be reached via Instagram @subhadrika007.