Conspiracy theorists in India are seizing the opportunity to co-opt what in the Western world is better known as the QAnon conspiracy theory. Before his Twitter account was suspended, Indian lawyer Vibhor Anand published some big "revelations" to his 87k followers. Anand shared a tweet with pictures of Bollywood stars Salman Khan and Jacqueline Fernandes, as well as members of the British Royal family with clumsily photoshopped bloodshot eyes, claiming the Bollywood elite is involved in drug and child trafficking.
In other videos, Anand claimed – baselessly – that Salman Khan has a penchant for young boys and that Aditya Thackeray is a paedophile. Shortly after his speculations, that both keep trafficked children at their respective farm houses, Republic TV journalists were arrested for trespassing at Thackeray's Karjat Farmhouse. 
It shows Q lore has been adapted to take on local issues in India, moving from the fringe to the mainstream – just as in the USA and some parts of Europe. This "open-source intelligence effort" mobilises WhatsApp groups and closed networks in a manner which can be leveraged for political gain at a later date.
The attacks on the film fraternity and the Maharashtra government fit into the de rigueur narrative since the unfortunate suicide of actor Sushant Singh Rajput in June. Multiple notices have been issued to Republic TV by the Mumbai police in Sushant Singh, Palghar lynching and Bandra cases and 34 Bollywood producers moved the High Court against irresponsible remarks by Republic and Times Now.
The origins and growth of QAnon
The US conspiracy theory, that has gained traction in Europe too, is based on Q, an anonymous figure who claims to be a high-level government employee. Q claims to release confidential information (known as 'Q Drops') that is only privy to the highest level of government. Anand aims to replicate this same method citing mysterious "sources".
"Q Drops" are often cryptic and they redirect the followers to Q research groups and forums where YouTube videos and memes are shared. This material is in turn posted across social media platforms and the conspiracy organically grows.
The followers of QAnon, believe that the Hollywood elite along with members of the Democratic party in the US run a child-sex trafficking ring and extract adrenochrome to promote their own youth and vitality. They also believe that this cannibalistic paedophile cabal is secretly controlling the world, and that President Donald Trump is working to overthrow them.
A recent poll states that 56 percent of Republicans in the US believe the theories of Q. 
Conjecture about adrenochrome's psychotropic and vitality-inducing qualities can be traced back not to Vibhor Anand's "revelations", but to the American writer Hunter S. Thompson. In Thompson's novel, Fear and Loathing in Las Vegas, he fictionalizes adrenochrome. His character, Dr. Gonzo (played by Benicio del Toro in a trippy movie adaption), says that it can only be obtained from the adrenal glands of a human body. 
For the avoidance of doubt, adrenochrome does not come from the bodies of captive children, let alone human bodies. It does not make you younger, nor does it get you high.
For comparison, there were 22,232,285 tweets using #Qanon and related hashtags such as #Q, #Qpatriot, and #TheGreatAwakening in 2019 – an average of 60,910 per day. The total exceeded other popular hashtags such as #MeToo (5,231,928 tweets in 2019) or #climatechange (7,510,311 tweets).
Anand's inconsistency of claims and attempts to stay in the spotlight may not last long, but there is a good chance that the narratives he lifts from the lore of QAnon are likely to live on in public memory; his theories have already helped him gain a significant number of followers, and there already exists an established conspiracy network around QAnon. 
Moving from the fringe to having real-world consequences
In the past, conspiracy theories hardly mattered. They thrived on the fringes and affected little of consequence. However, in the information age, conspiracy theories can spill over from the internet and have real world effects, especially when seemingly validated by mainstream TV channels.
In the U.S., there have been some extremely harmful effects of the QAnon conspiracy theories, and the FBI has even named the fringe conspiracy group as a potential domestic terrorism threat.
According to a recent report by the National Crime Records Bureau in India, more than 600 women and 180 children go missing every hour in India. India has become both a destination and a transit route for drug trafficking. According to the Narcotics Control Bureau of India, 49,450 cases were registered for drug seizures in 2018.
As child and drug trafficking are real problems, a sudden upswing in online vigilantism prompted by a QAnon-style conspiracy in India could obscure the efforts made by authorities and organisations seeking to address these problems. 
Theories like Q will only widen the chasm, spreading harmful narratives and dividing the country further.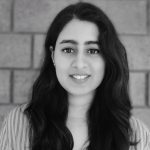 Ishaana is a researcher and writer at Logically. She is a qualified lawyer and has had experience in the field of public policy with a focus on tech-policy and national security. Her area of investigations include disinformation and misinformation campaigns that are aimed at disrupting organic civil society discourses. She is interested in politics and literature.